Why you need your high waisted jeans back on the road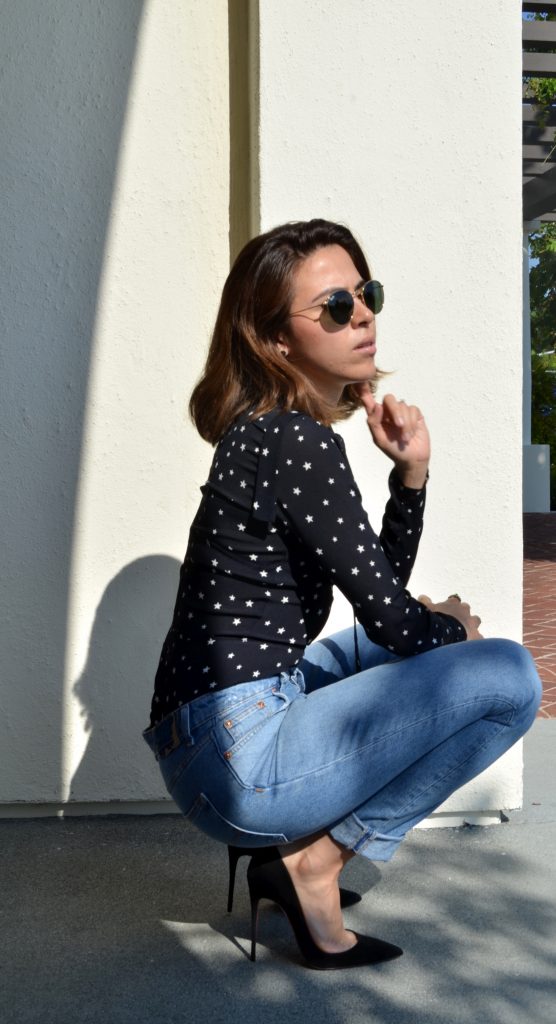 High waisted jeans
I couldn't be happier about having them back. What? Why?
I still remember the day when low waist jeans attacked my wardrobe. My mom hated those pants! I was in middle school, damn Britney Spears and her "Oops! I did it again".  Those were great times but, Dear "longita" I don't miss you at all. This is the reason why I'm thankful that the high waisted jeans made their comeback.  As a woman, we want our body parts to remain in their place for many many years… Am i right?
Healthy diet
It's important to mention that a healthy diet and a dose of exercise would attribute to this. My "to go" shoes are and always will be the "classic pump" just because to me, the stylized female figure is a very sophisticated way whether wearing a dress, skirt or jeans. So, what do you think. To love or hate high waisted jeans? That't the question.  
Great deals to keep our love handles in place 🙊
Similar items with star pattern
You can also wear with… 👇🏻