Fall 2018 and the Sweater Weather
For me, there's no better feeling to waking up to a fresh mornings. I'm the kind of person who prefers the cold days a thousand times over the heat…..I know, I know!!! Living in Southern California is not as close as I can get to the cold, but I do take every chance I get to wear a sweater or coat.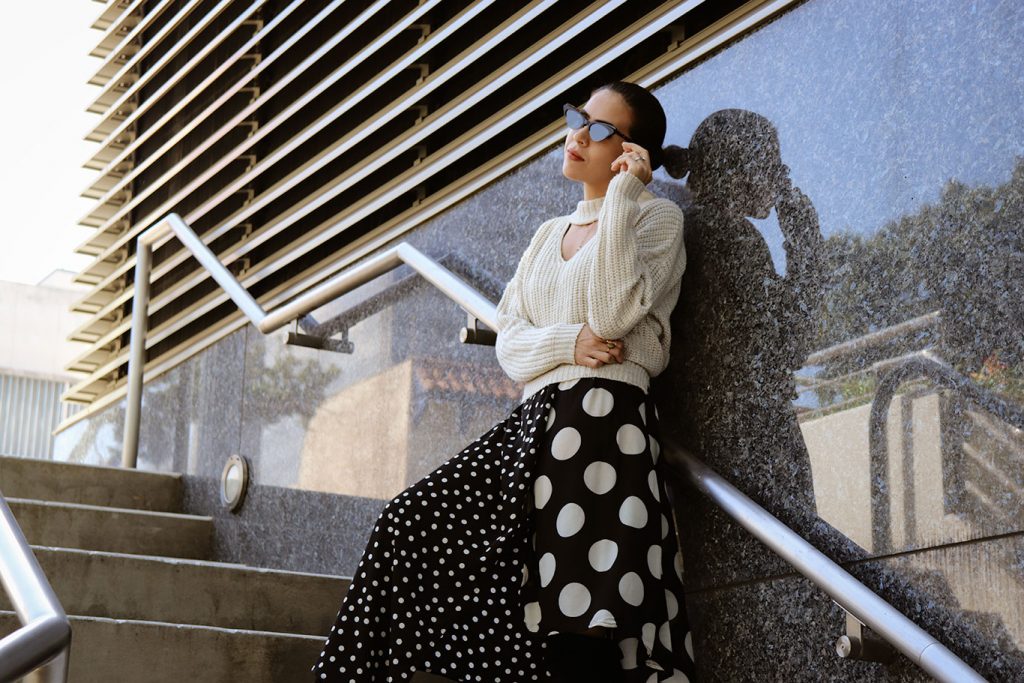 Can you feel the warmth of the sun and the difference of the sun's rays in your home?  I just don't have exact words to describe how much I love this time of year, because because there are too many reasons.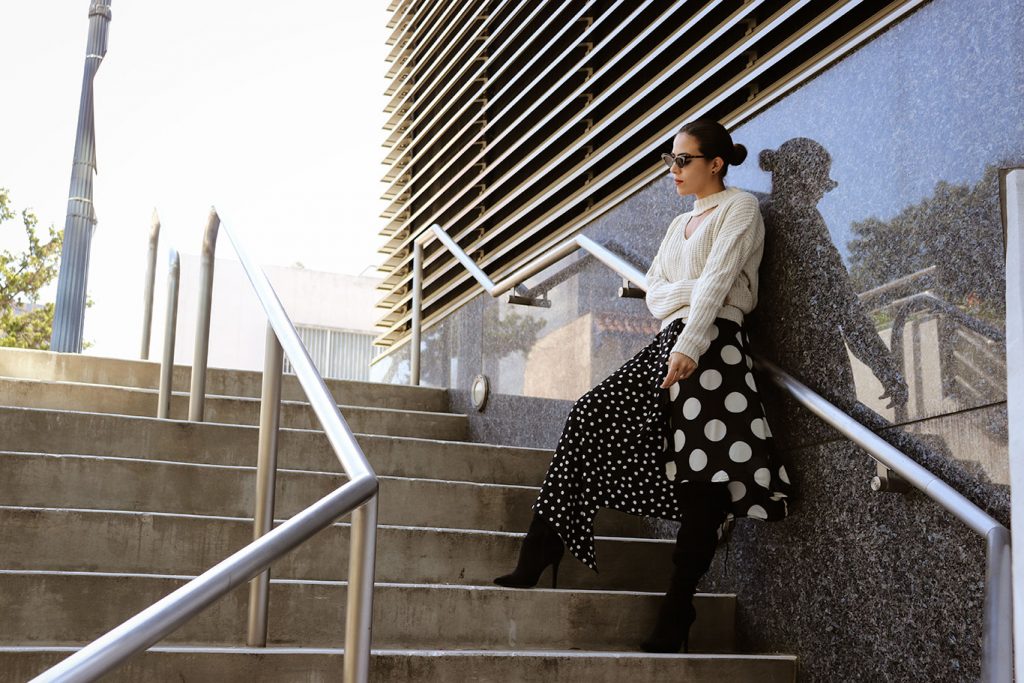 Sweater Weather Trends 2018
We all love when Sweater Weather arrives. Time to dust off your favorite sweater you bought last year or the one you bought at a discount and could only wear it once. Maybe add one or two sweaters to your wardrobe. For that reason I bring you some of Sweaters Trends for this Fall / Winter 2018-2019
Among some more, I will make a blog post dedicated solely to this.
One Garment, 4 Ways to Wear It.
The polka dot dress series, this is the last look of the series. You probably saw that I wore it with…
Polka Dot Dress with Sweater
….if you haven't seen them, I invite you to visit these blog post. Basically what I did was put on a sweater over the dress. So simple and you created another look a little more relaxed, feminine. Perfect for those days where the morning are cold and the afternoons turn into summer days.
So, Which one was your favorite?!