The Best Fall Boots you'll Ever Regret Buying
Fall – ing in love again
Fall, that time of the year ❤️ and with it, comes the best clothes and shoes of the year. Also, the best way to style every garment on your closet. Like every season, this is not –and will never be– the exception in the gazillion of options  you can add to your wardrobe –or ditch–
Most of the time I prefer to add one,  two — or maybe three– main pieces to my closet and play with what I already have .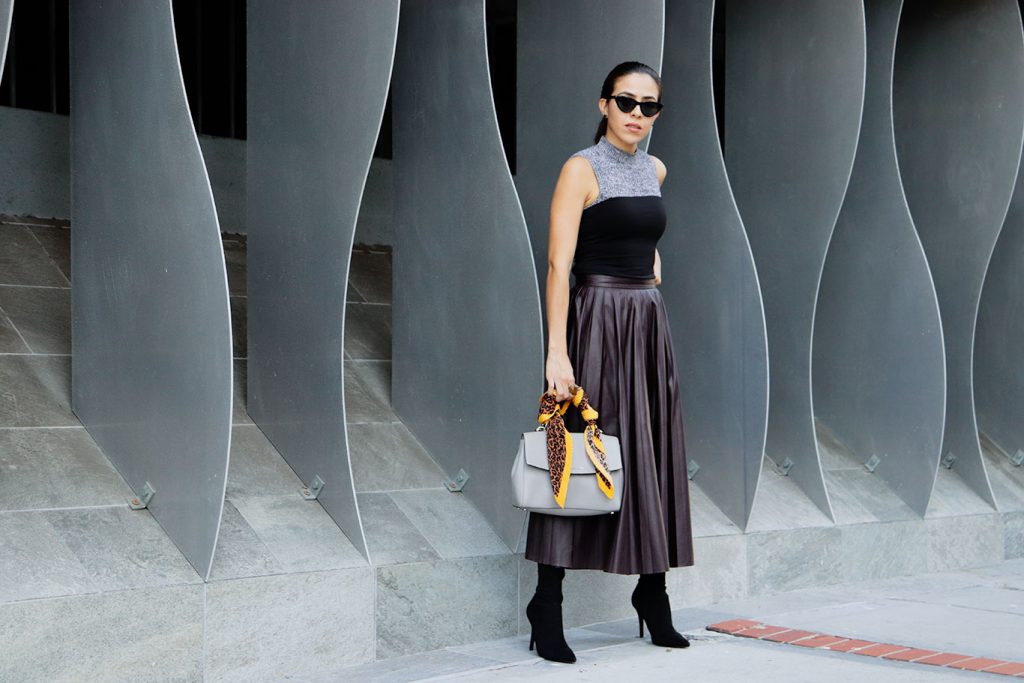 For example, this season I'm obsessed with these FENDI BOOTS —And yes, I want them in yellow 😍–
These Over-the-knee plaid boots, just look at them so you can fall in love and I've been obsessed with these Red Thigh Boots since last year.
…wait a minute! I think I've been obsessed with these boots since 2017, since I wrote this blog post.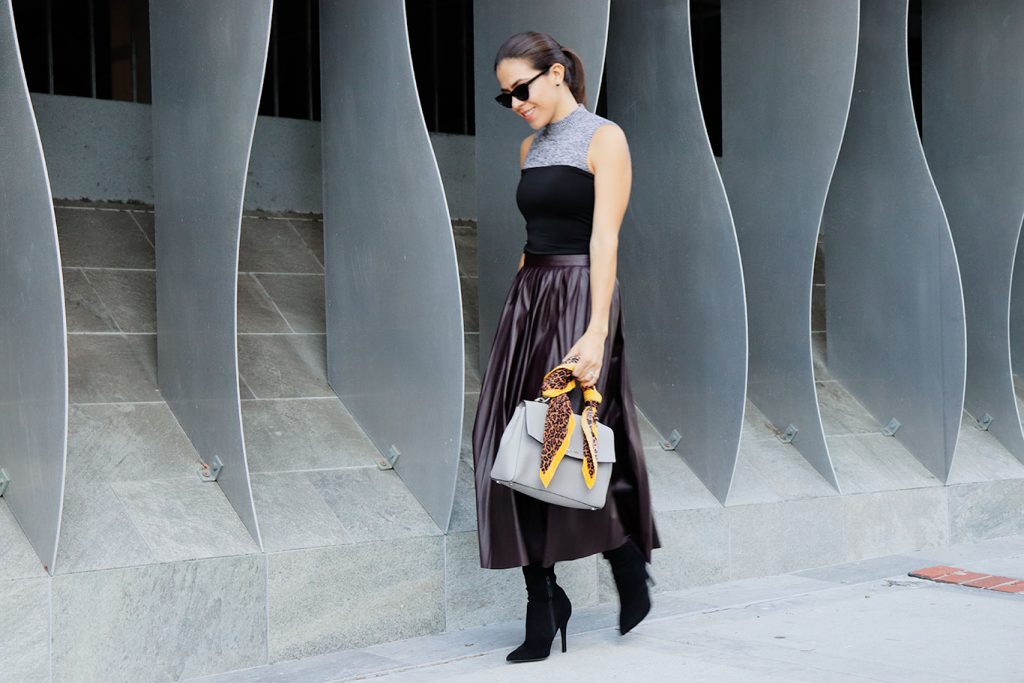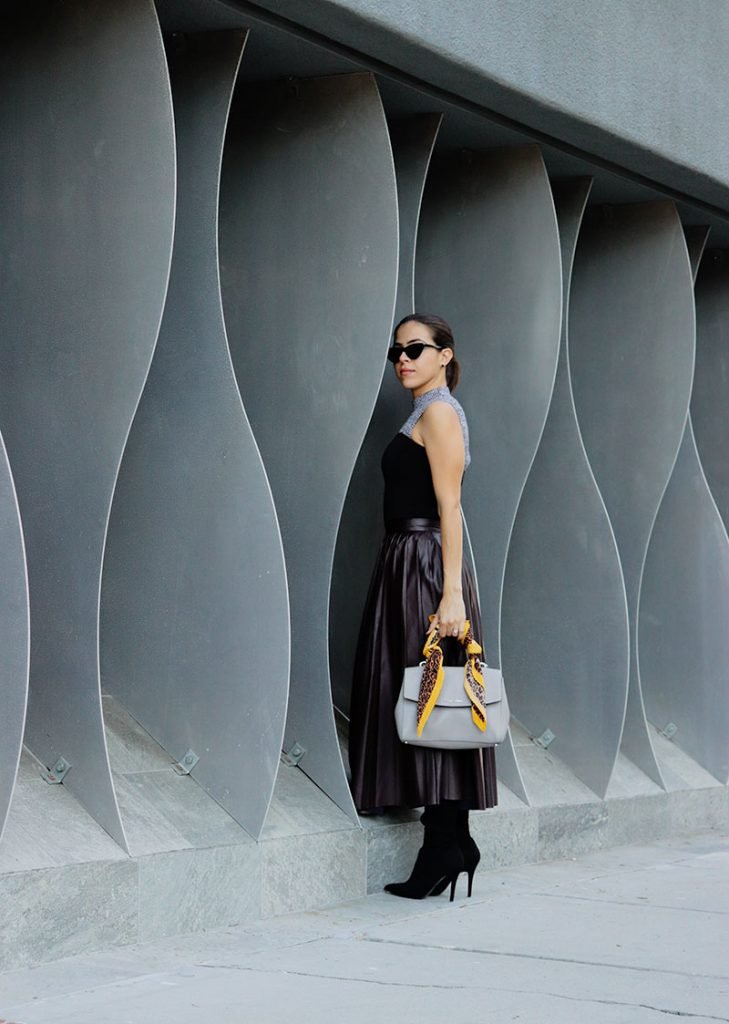 Fall Boots you'll Ever Regret Buying
Fall boots, oh those boots that I've had in my heart for a long time now ❤️ Since I still can't afford to buy myself a $1500 pair of boots #preorities.  I gave myself the task of looking for an excellent option with the quality I was looking for, style and price –What more could myself and my wallet ask for? —  and I still love these boots.
That's what I mean when I say "Fall -ing  love again"every time you make a purchase, you truly love that garment so every time you wear that garment you fall in love. 
One Garment, 4 Ways To Wear It
Being this the last look of the series of the week  "4 Ways to Wear a Little Black Dress" . I decided to wear the dress as if it was part of another top. "Leather" skirt and and my beloved over the knee boots, that as I mention it in this blog post. I Fall in love with then every time I wear them.
And now, which one of the four looks was your favorite.
The Best Fall Boots you'll Ever Regret Buying
!function(doc,s,id){ var e, p, cb; if(!doc.getElementById(id)) { e = doc.createElement(s); e.id = id; cb = new Date().getTime().toString(); p = '//shopsensewidget.shopstyle.com/widget-script.js?cb=1540575881778?cb=' + cb; e.src = p; doc.body.appendChild(e); } if(typeof window.ss_shopsense === 'object'){ if(doc.readyState === 'complete'){ window.ss_shopsense.init(); } } }(document, 'script', 'shopsensewidget-script');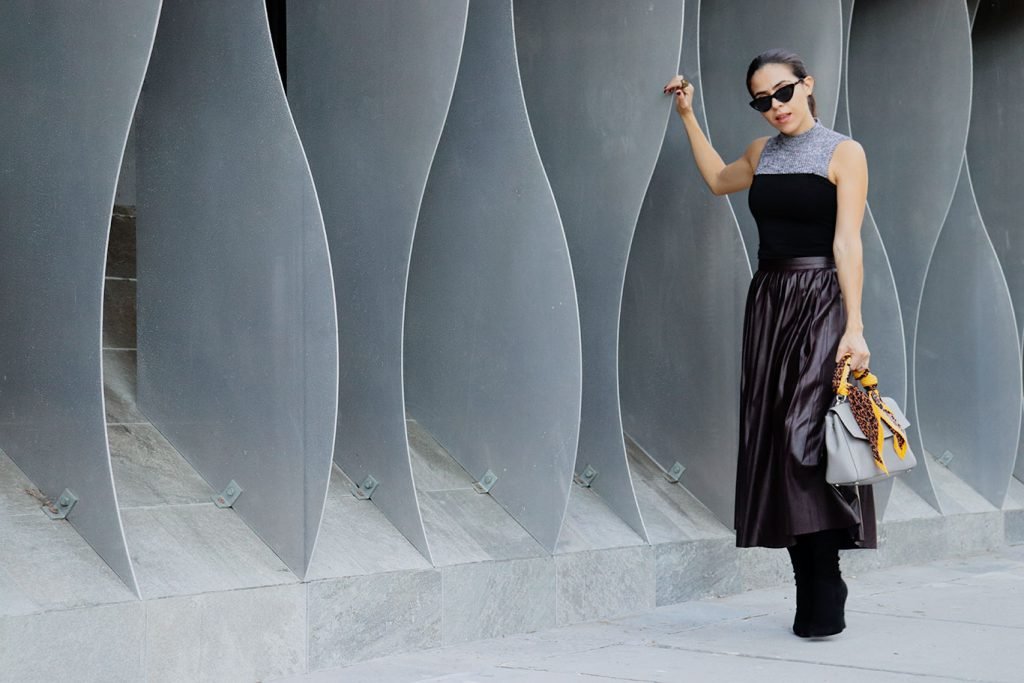 !function(doc,s,id){ var e, p, cb; if(!doc.getElementById(id)) { e = doc.createElement(s); e.id = id; cb = new Date().getTime().toString(); p = '//shopsensewidget.shopstyle.com/widget-script.js?cb=1540575881778?cb=' + cb; e.src = p; doc.body.appendChild(e); } if(typeof window.ss_shopsense === 'object'){ if(doc.readyState === 'complete'){ window.ss_shopsense.init(); } } }(document, 'script', 'shopsensewidget-script');