Chanel, the most wanted shoes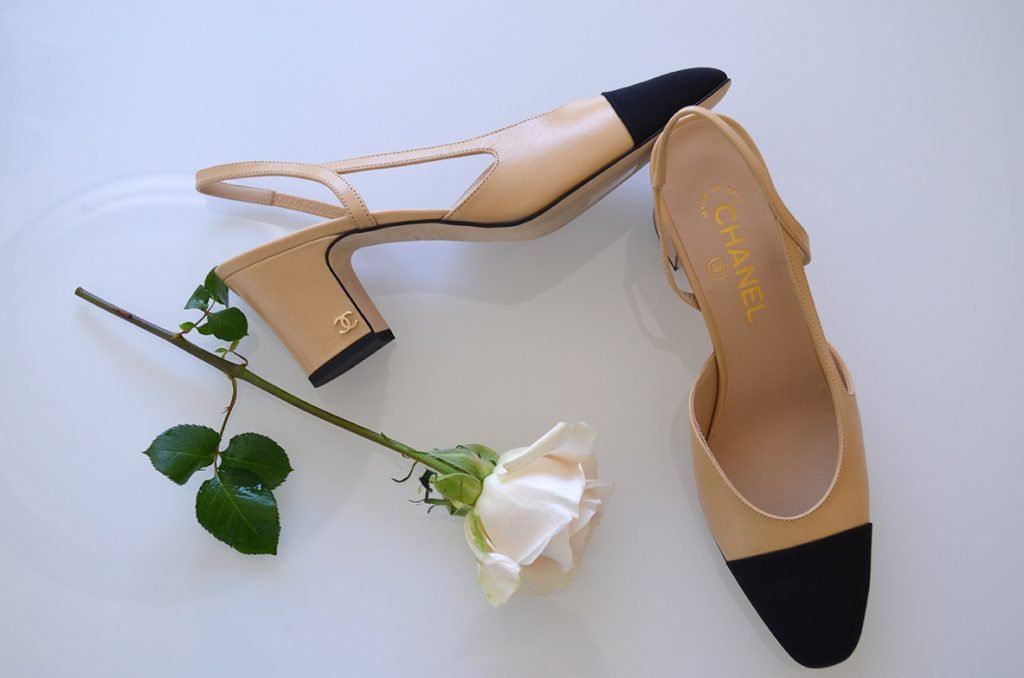 Chanel shoes.
I know I'm not the only woman on earth who loves shoes. Big shout out to all  these guys and gals who love shoes!
I'll try to explain my feelings about shoes.  You can call me Crazy if you want to,  but remember this is my little space and I can share pretty much what ever I want  ?
Today I decided to talk about these beauties, slingback Chanel.
The moment I saw them on the runway (online ) I knew they have to be part of my collection. Not only because they look flattering and comfortable and (Duh)  they were Chanel.  Also because of the history of the shoe.
Chanel: Brasserie Gabrielle. (you can watch the show here). I'll quote a bit of history you can also see here.
"1957 two tone shoes, Gabrielle Chanel creates the legendary two-tone slingback shoe. Conceived in beige with a contrasting black toe cap. The novel style creates a unique flattering effect. At once, shortening the foot and lengthening the leg."
That is the total reality of my obsession with these beauties. Plus the history of my life can speak for itself!  See here.
I just love the idea that I share this passion with so many people. ( I'm sure that it's yours too) and someday, I can pass this passion to my future daughters or sons.
I have to confess that it wasn't easy to find these shoes. SOLD OUT the moment they were in stores. It took one year to find them (yep you read well) A YEAR. Every time I wear them, there's people asking me if they are on sale.  As if I were walking through the streets with  " I'm selling the shoes I'm wearing" sign .
I know those are not cheap shoes, but for me it's something I enjoy. Timeless shoes they will last forever. Not to mention that the color combination has always been one of my favorites.
Unafraid to tell you, if you have a pair of shoes in this color combination YOU KNOW WHAT ARE YOU DOING GIRL. And if NOT. GIRL, what are you waiting for??
!function(doc,s,id){ var e, p, cb; if(!doc.getElementById(id)) { e = doc.createElement(s); e.id = id; cb = new Date().getTime().toString(); p = '//shopsensewidget.shopstyle.com/widget-script.js?cb=1477368770726?cb=' + cb; e.src = p; doc.body.appendChild(e); } if(typeof window.ss_shopsense === 'object'){ if(doc.readyState === 'complete'){ window.ss_shopsense.init(); } } }(document, 'script', 'shopsensewidget-script');