You can never go wrong with a cardigan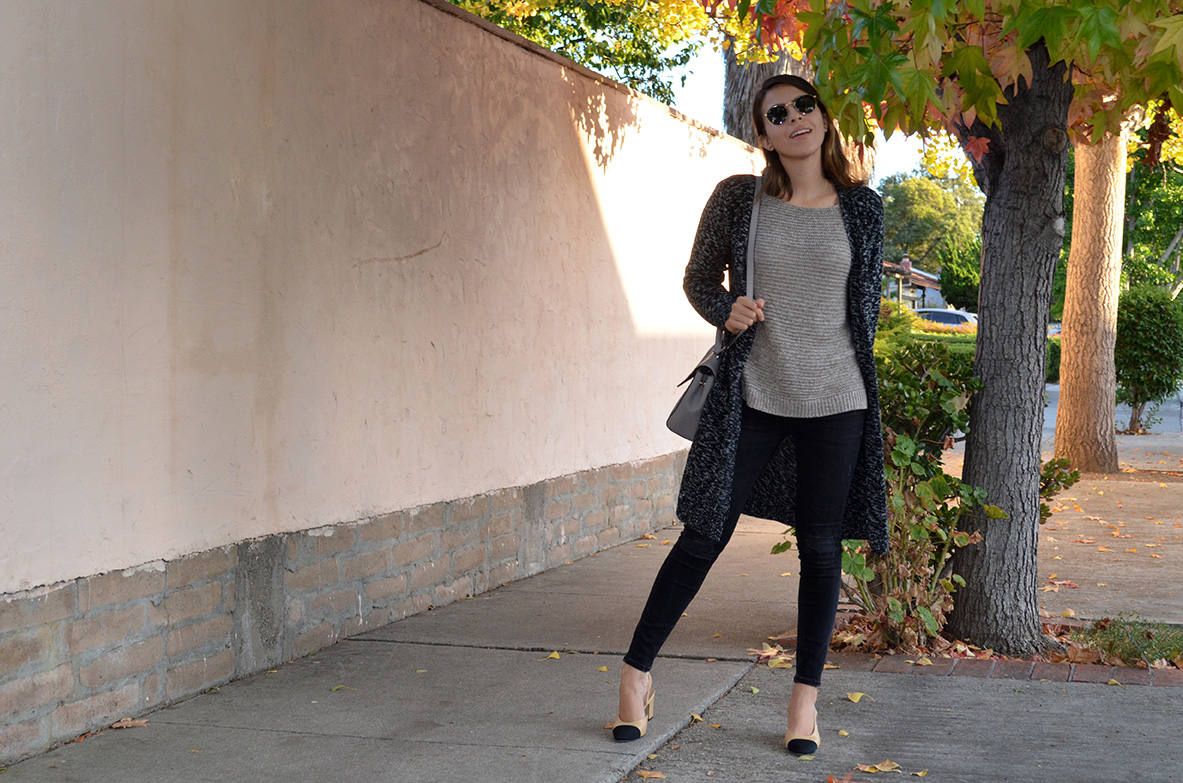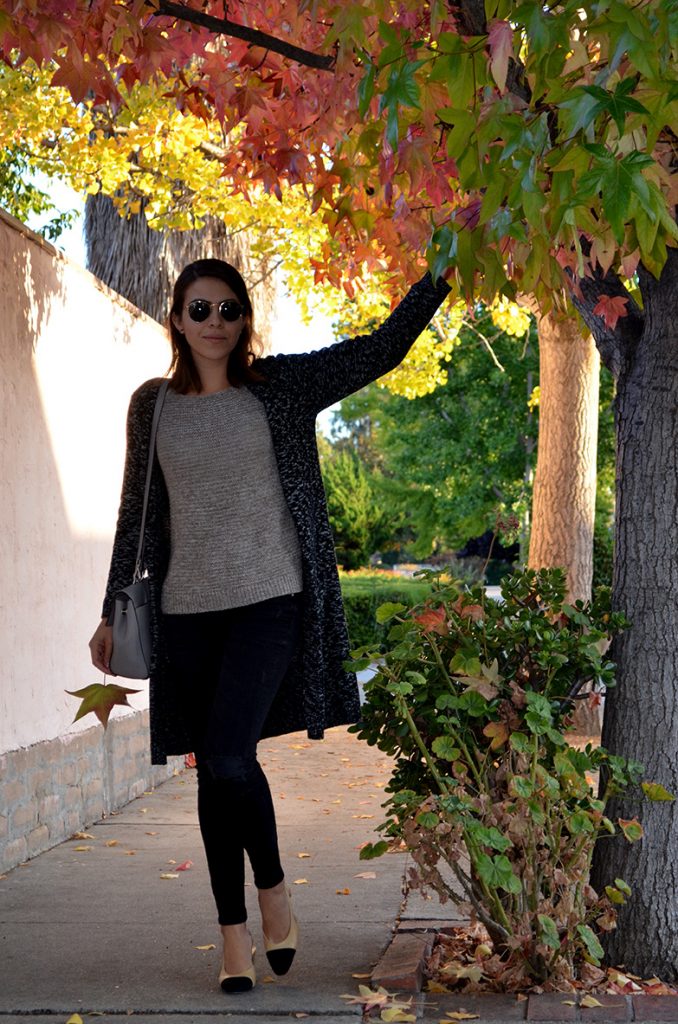 I told you! Shades of gray and of course black were on their way. But this time with a long Cardigan.
Indeed, cardigans are a versatile piece.  Just by changing your shoes, you are projecting a different outfit.  How cool is that? You're running around all  morning doing errands and stuff,  then jump from meetings, change your shoes and then straight to happy hour.
I say this because it happens to me pretty often. Always walking, moving from train to train. No woman (at least me)  wants to be running in heels all her life. I like to take care of my shoes so they last longer.
Confession.  I always have a pair of sneakers or flats in my purse or backpack for when I have to run and not to miss the train. Do you know what it feels like to miss a train? NOT SO GOOD.
That day, Ricardo and I had I had a chance to have Lunch/Happy hour together. I was wearing the not so white sneakers.  I say not so white because they used to be white (any resemblance is coincidental).
Going back to the cardigans talk, I think the key thing when buying  a cardigan is  the quality of the fibers. You can tell if it's a good cardigan the moment you take it from the rack, it's heavier than you thought. The inside details have good finish, the softness and if the color is vibrant. Like this CHLOE cardigan which I'm obsessed with.
I'm thinking of taking crochet classes so I can make my own dreamy, expensive good looking cardigan.
Meanwhile I'll have to buy it.
Who's with me?
!function(doc,s,id){ var e, p, cb; if(!doc.getElementById(id)) { e = doc.createElement(s); e.id = id; cb = new Date().getTime().toString(); p = '//shopsensewidget.shopstyle.com/widget-script.js?cb=1477887367053?cb=' + cb; e.src = p; doc.body.appendChild(e); } if(typeof window.ss_shopsense === 'object'){ if(doc.readyState === 'complete'){ window.ss_shopsense.init(); } } }(document, 'script', 'shopsensewidget-script');
Sign Up for Our Newsletters