The Next time you go the Beach…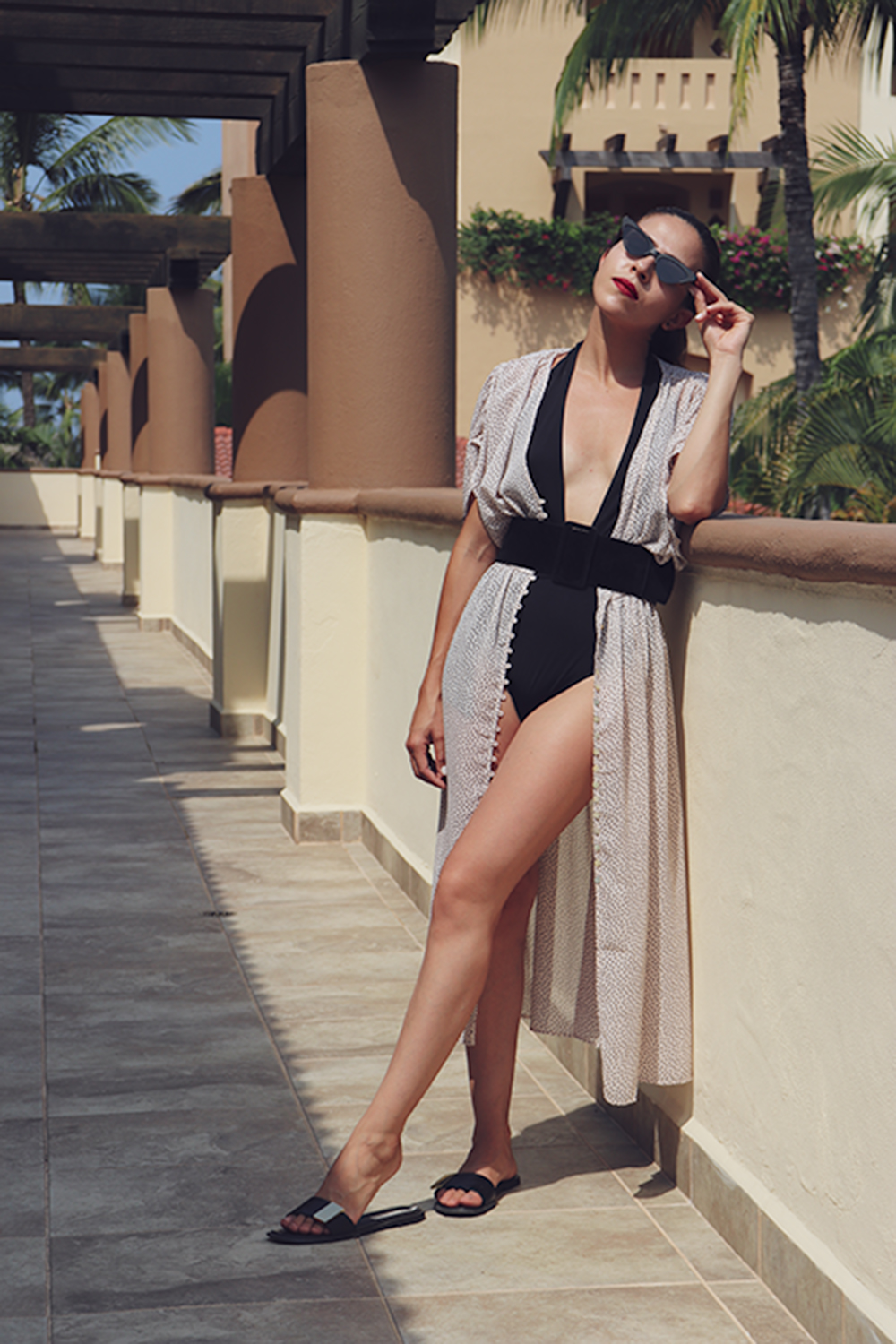 Wear your dress this way the next time you go to the beach.
As you may have noticed, I can't stop talking about Summer. Lets  be honest, it's one of the best times of the year. I think everyone during Summer is much happier –I can smell it in the air.–
During the summer there are no better days than…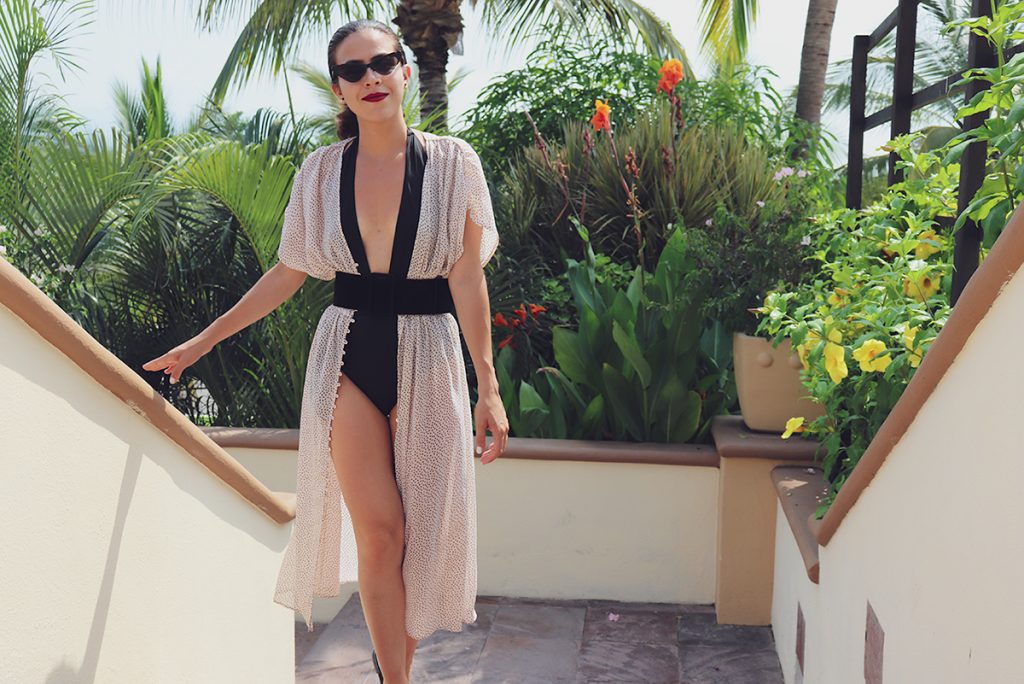 Picture this…
You, lying on the beach with a glass of Rose (or your favorite drink).
Working on your tan and enjoying the sea breeze.
A good book and taking little naps with the sound of the waves.
Many like me, it's one of the best ways to spend a summer day.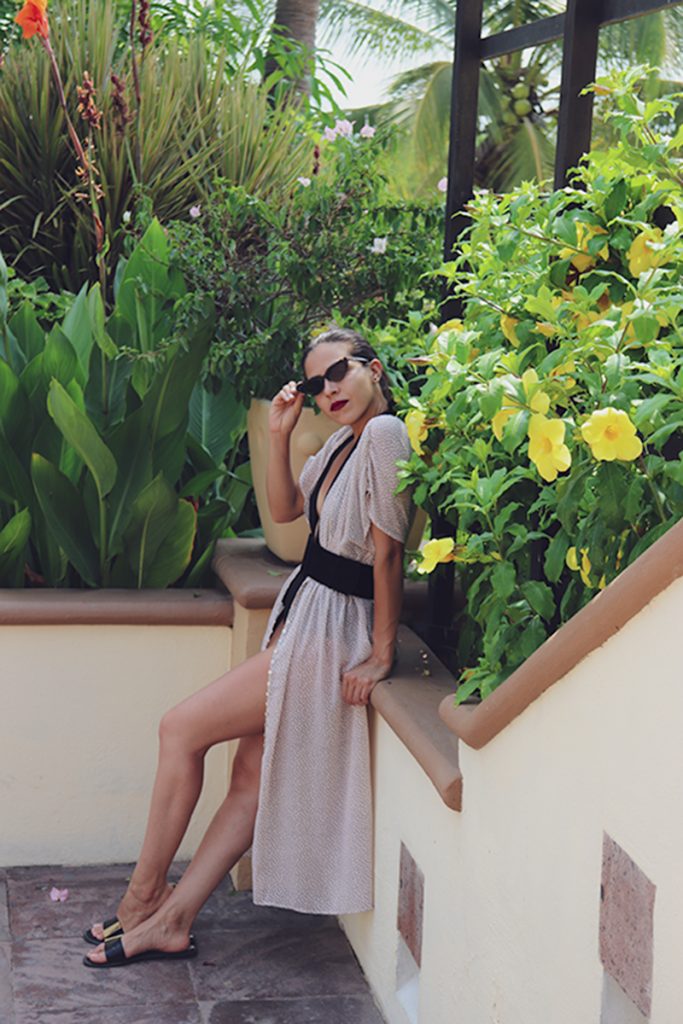 One of the things that I don't like
It's  that after all the sunscreen and tan cream you apply to yourself. We look like we just ran a marathon because we  look all sweaty. The hair all messed up.  And even though we haven't done much, we look super tired.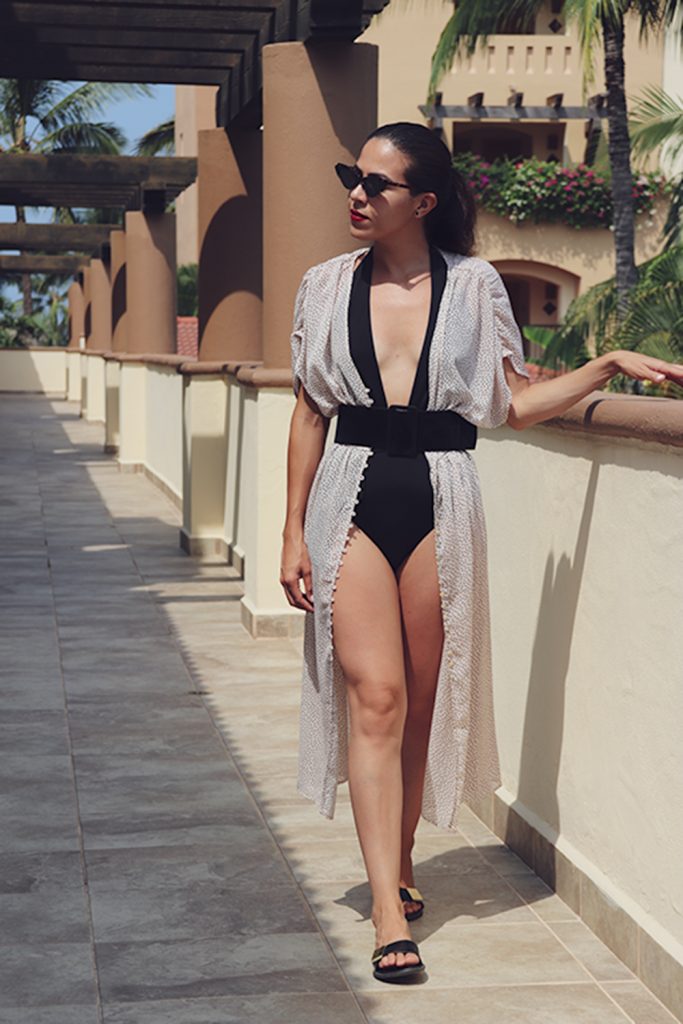 So I came up with this solution
to avoid looking like crazy woman. Every time I do this summer ritual that I love I do these simple steps.
Choose one of your favorite summer dresses that has buttons or zippers on the front.
Wear your dress open so that this way it looks more like a cover-up or  CAFTAN.  Add a belt, scarf (in a light material) like this one  so you can use it as a belt.
Make sure that the sandals you wear are for the beach, but at the same time they are versatile to wear on the street and give your feet a touch of style. Like this one or this one. Don't forget to keep them on  the shade. Not fun to burn your feet every time you put on your sandals.
A nice pair of sunglasses (Don't forget to clean them) It bothers me to see people with dirty glasses, every time I see someone like that, I want to clean the glasses for them.
A nice lip color.
You can also have a super small container of gel, to placate those little hairs that are out of place.
Honestly, this isn't much or very difficult to execute. But Sure makes a big, big difference.
What do you think?
If you have more beach tips, pass them on!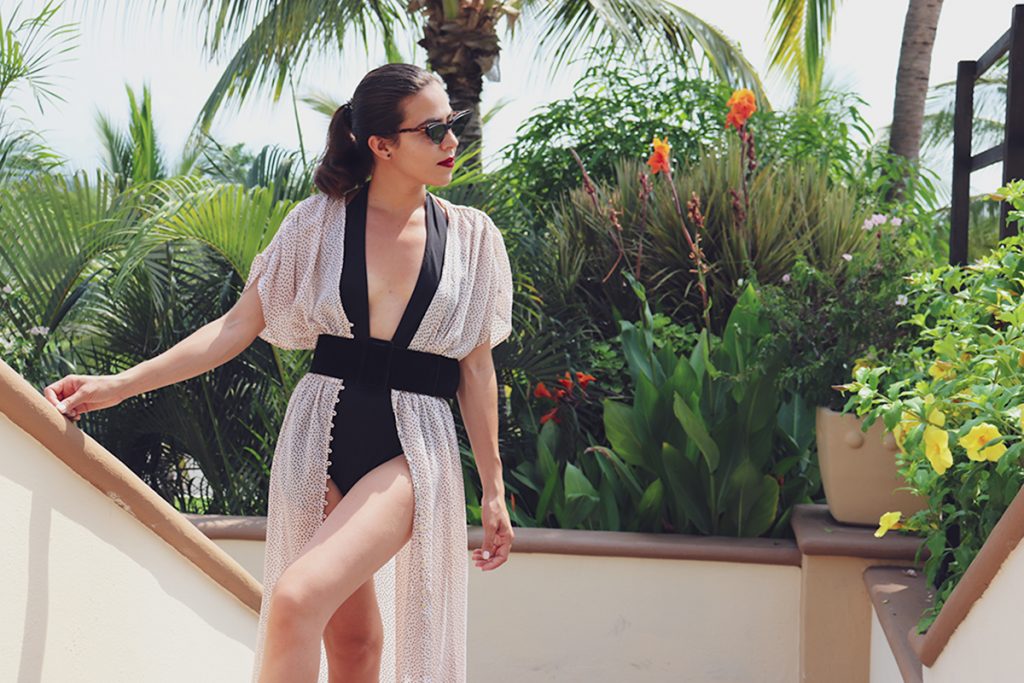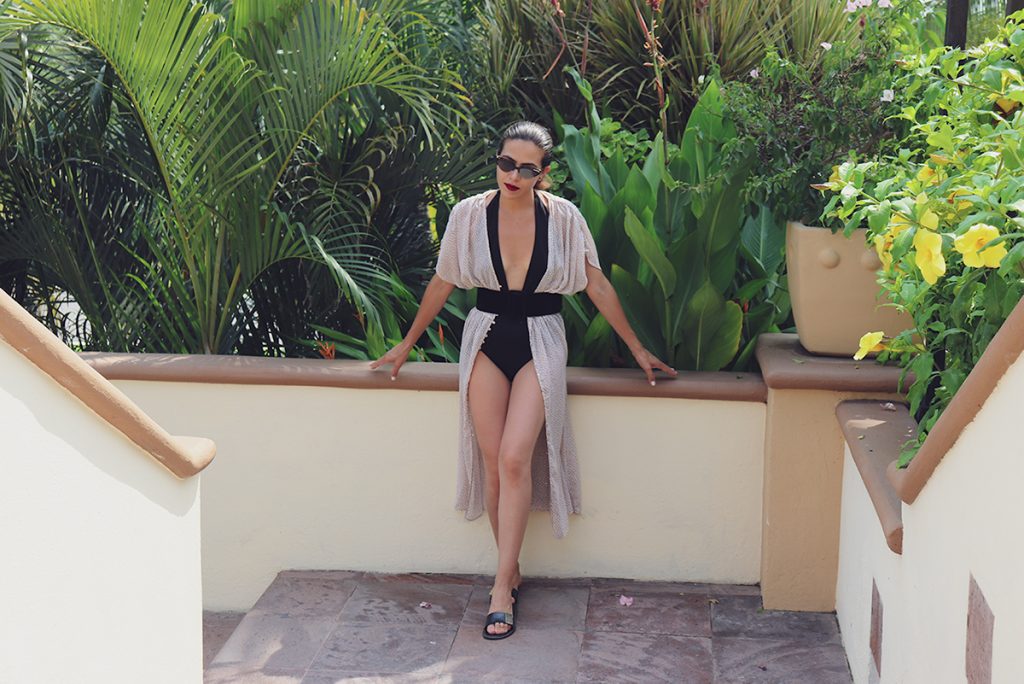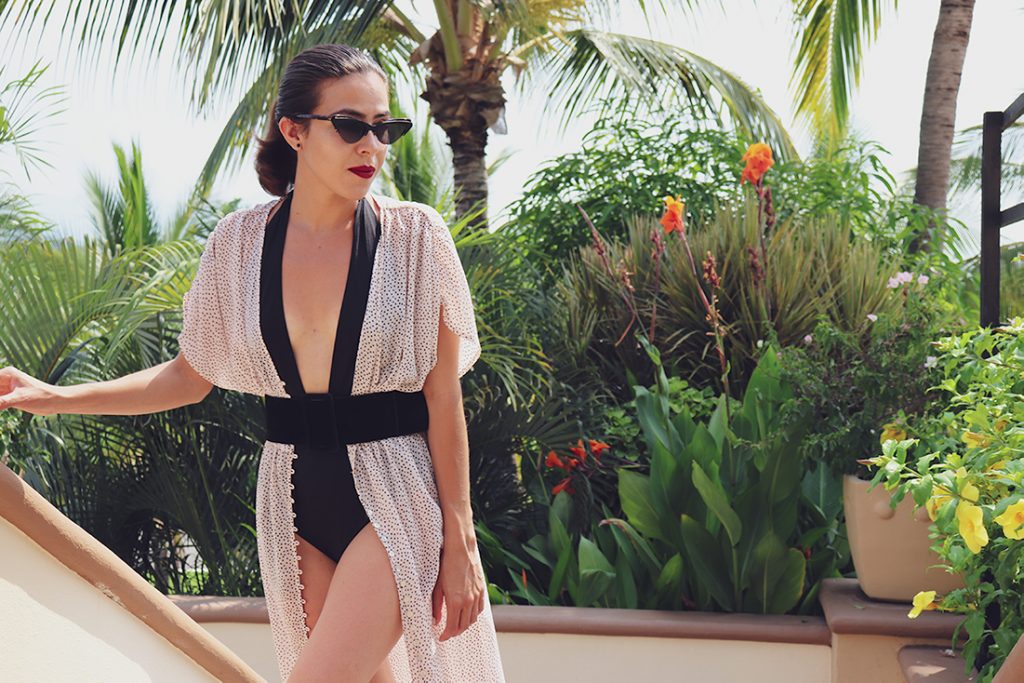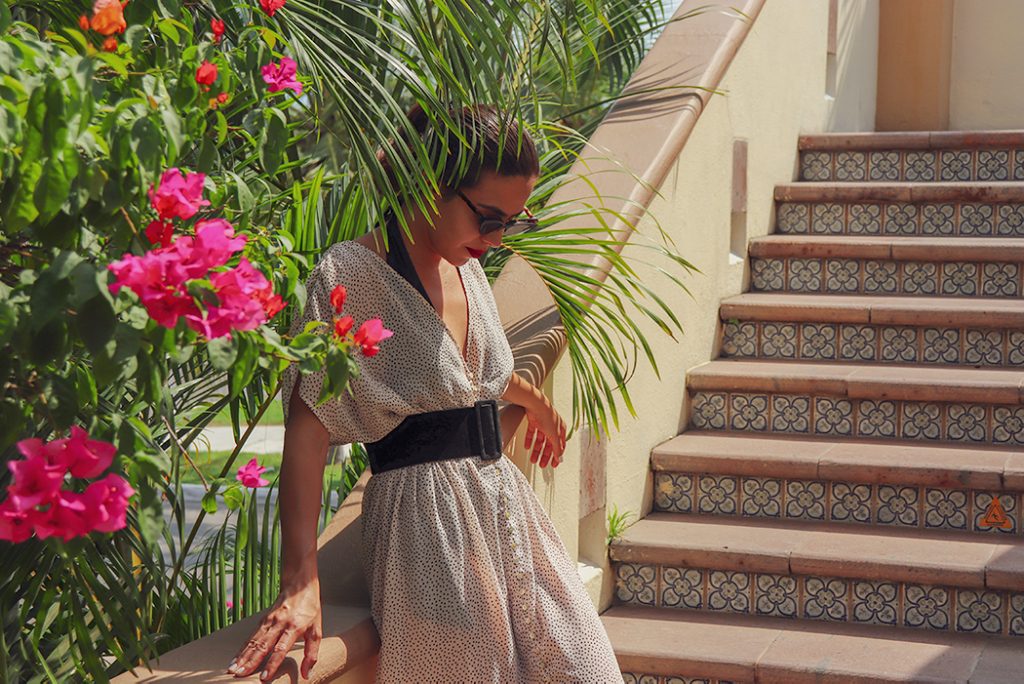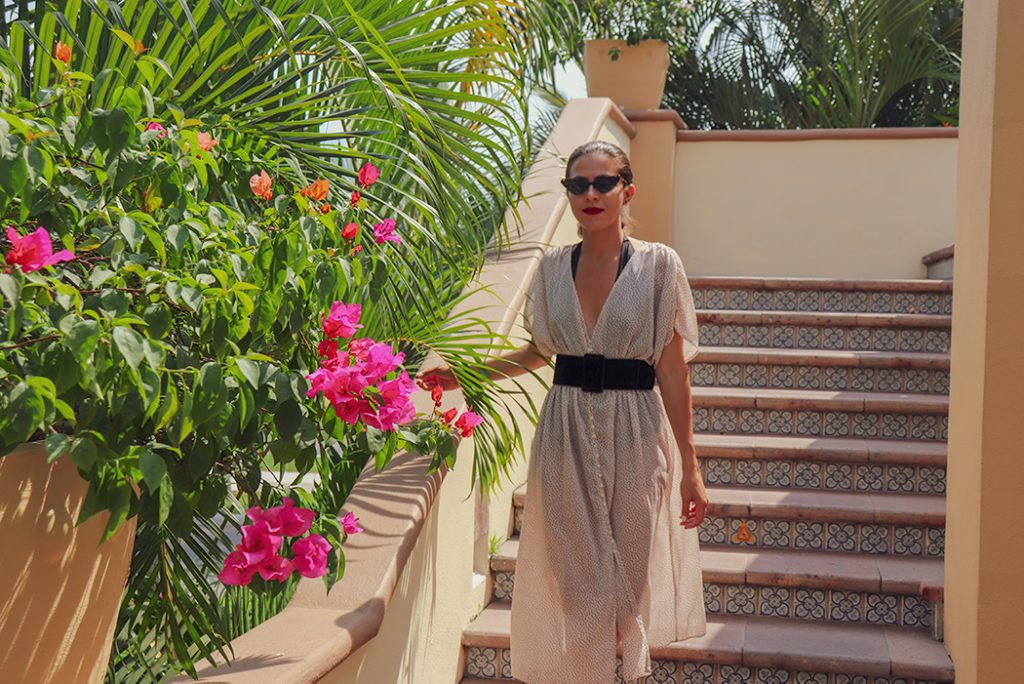 Besos Karla!
Sign Up for Our Newsletters