Nothing Fancy but THE VIEW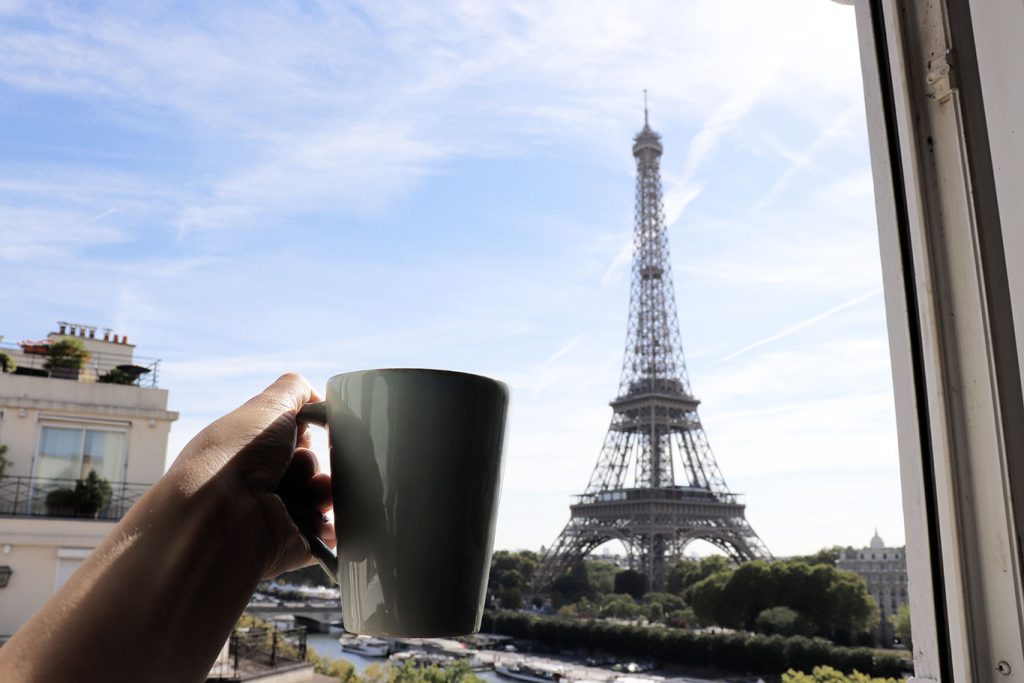 Paris….Nothing Fancy but THE VIEW!
Paris, It's always a good idea. —I bet you've never hear that phrase before (Yes, I'm being sarcastic)—
We always hear that and it may be the same caption of each Parisian picture you see on Instagram.
Paris as a matter of fact,
Is always a good idea!
We were planing our annual escape. This time Europe ?
August in Europe vacation month and crazy weather—which was excellent with us— We can't complain about that. Among the countries we would visit was Paris…Oh Paris! ?
Birthday in Paris
I was going to celebrate my birthday in Paris. My 29th birthday in Paris  ?
The only thing I wanted was… FRONT ROW OF TOUR EIFFEL —I Didn't ask much, Am I right?
Well,the truth is that.  I spend a few days searching on hotels.com, booking.com, airbnb and more. I wasn't looking for $500.00 dollars hotel room. I always like to keep it real  ??also  I rather spend that money in other kind of experiences. BUT, if at some point in my life I'm able  to spend $600.00 dollars in a room in Paris I will definitely do it.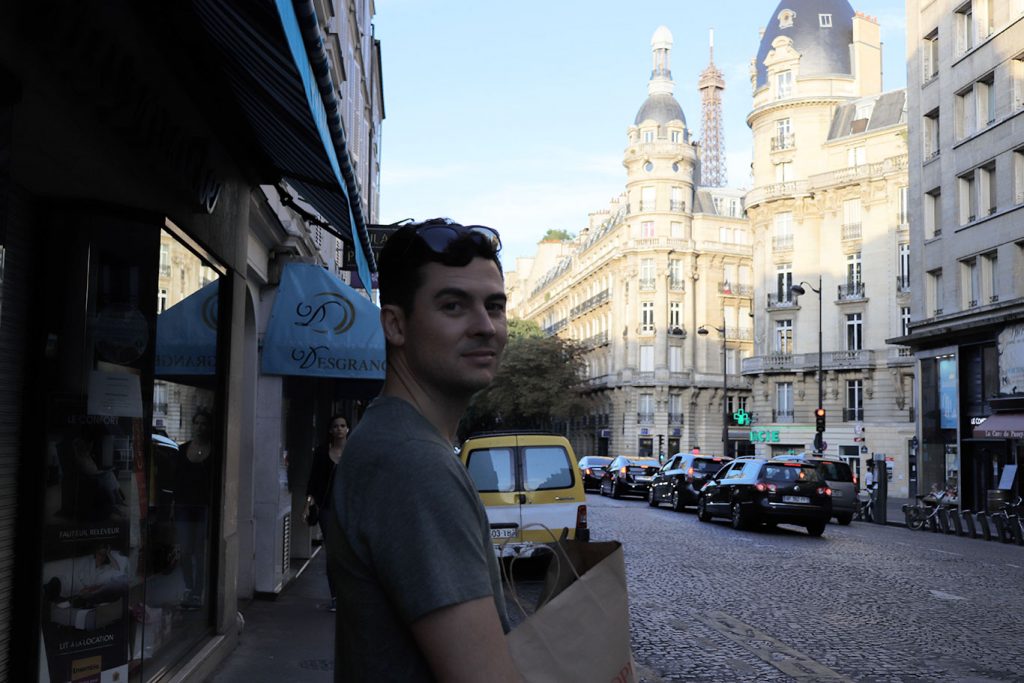 Airbnb in Paris
Paris, Paris, Paris. The moment I saw that this place have the perfect view of Eiffel Tower. I didn't hesitate in booking.
5 things to Love about this Airbnb in Paris
Perfect Location
 One block away from Passy train station.
10 minutes walking to Jardins du Trucadéro.
Tons of Boulangerie's with in 10 minutes.
 Once you are back from the day, you still will have this beautiful view.
We spend 6 days in Paris but we were ready for Switzerland.
The good thing is… We will always have Paris ?
Here's the link of this Airbnb in case you're planning a beautiful scape.