Spring Summer 2018 Checks prints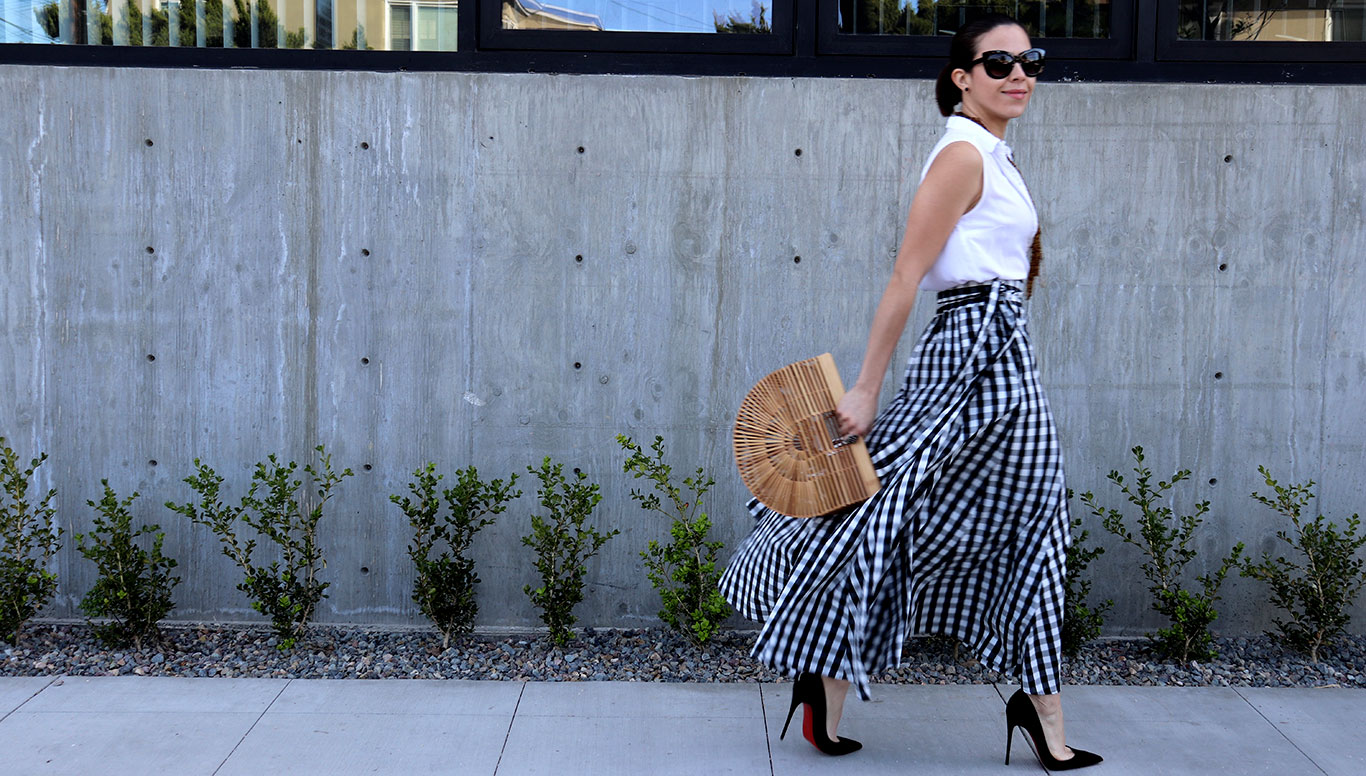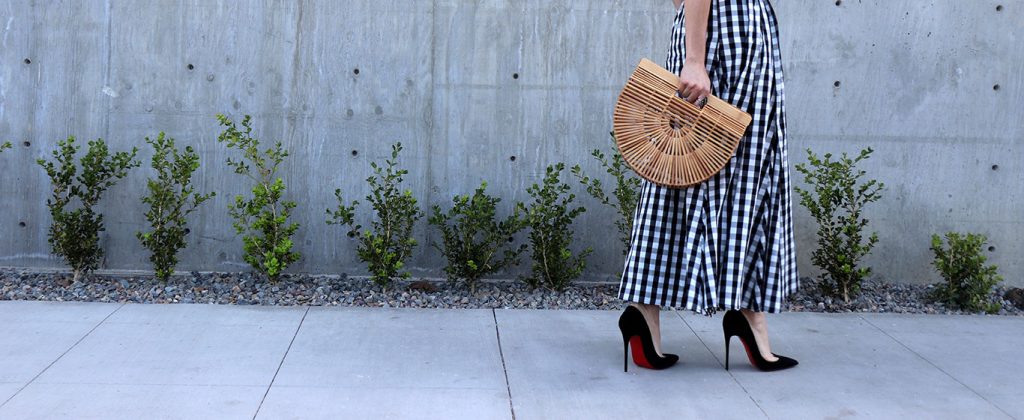 Checks, Tartan, Gingham for Spring Summer 2018
This Spring Summer 2018 will be full of color –as you may already know– Vintage Flowers, Patterns, Stripes (many many stripes), Rubber, and Plastic among others. I'll be touching base with each of those this month –I promise– Checks, Tartan, Gingham. We'll see these patterns BiiiiG Tiiiiime! Just like Balenciaga did for Spring 2018. Ready to Wear Collection which you can see here TBH this is one of the trends I like the most (as you can tell ??) but it does come with some twists of darkers shades. –Hues that most of us will consider for colder weather.
Curious Fact
Until I wrote this blog post, I found the difference between Check, Tartan and Plaid. You can see the full explanation of each, here It's super interesting.
Checks
The eye catching pattern this Spring Summer which you can definitely mix and match. This season is all about experimentan with colors and patterns with variation in sizes and of course colors. And that does not exclude checks and tartan shoes for a single second.
About My Stylosophy Look
Is it too obvious to pair this gorgeous Who What Wear skirt with a white shirt? — You got it right, NOP!– From Tropical vibes –which you can see HERE — to " Why so serious?" type of look /face the truth is that I was freezing. I chose a button down sleeveless shirt with a dramatic necklace –I bought years ago in Puerto Vallarta and yes it is super heavy and I love it– . Big sunglasses to keep that Audrey Hepburn vibe in the movie Roman Holiday, with the exception of shoes. Yes! I like that title better. "Roman Holidays Look" instead of "Why so Serious". Ok, I'm goint to stop right there,thanks for stopping by. Ciao Bellas!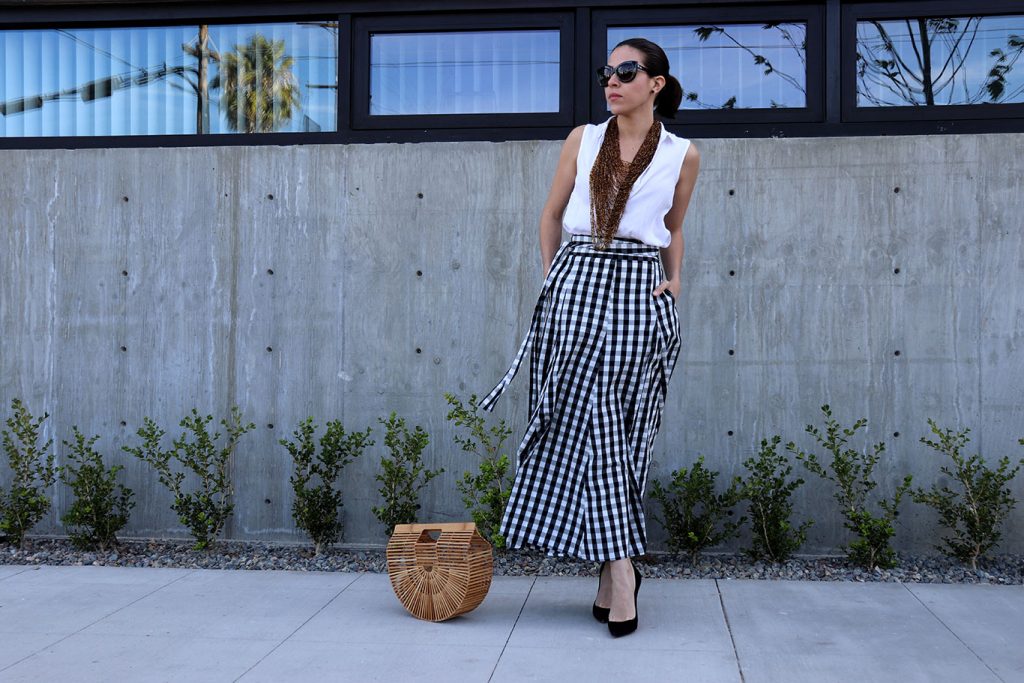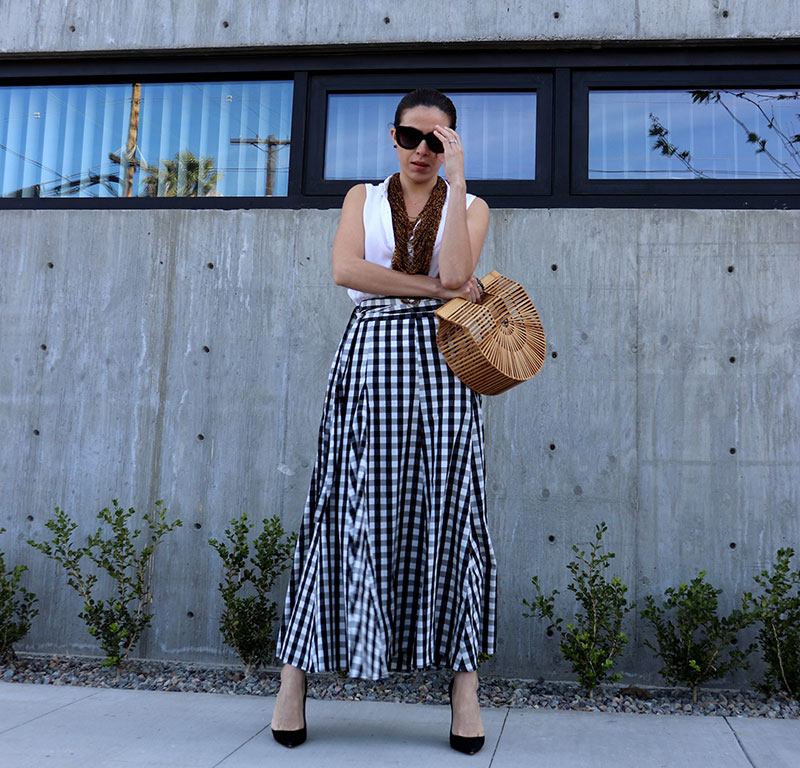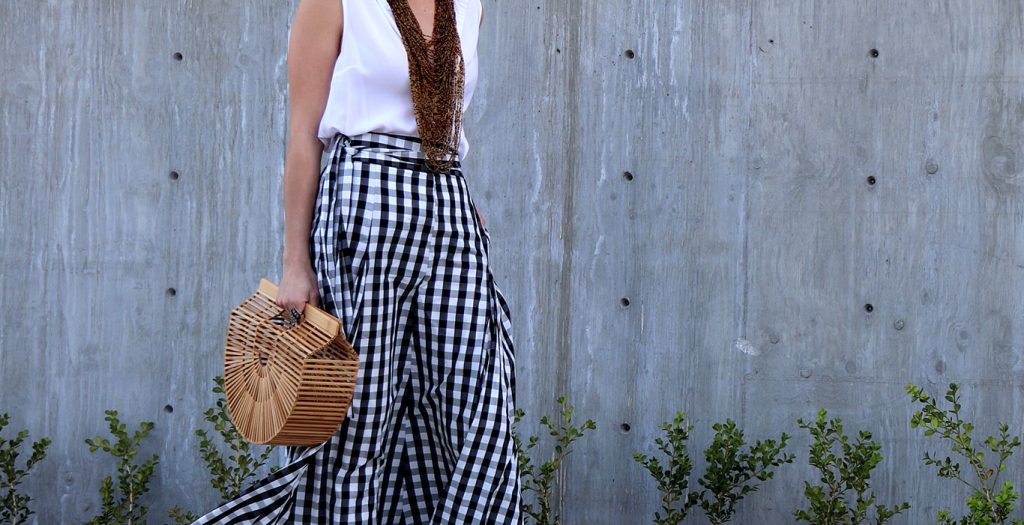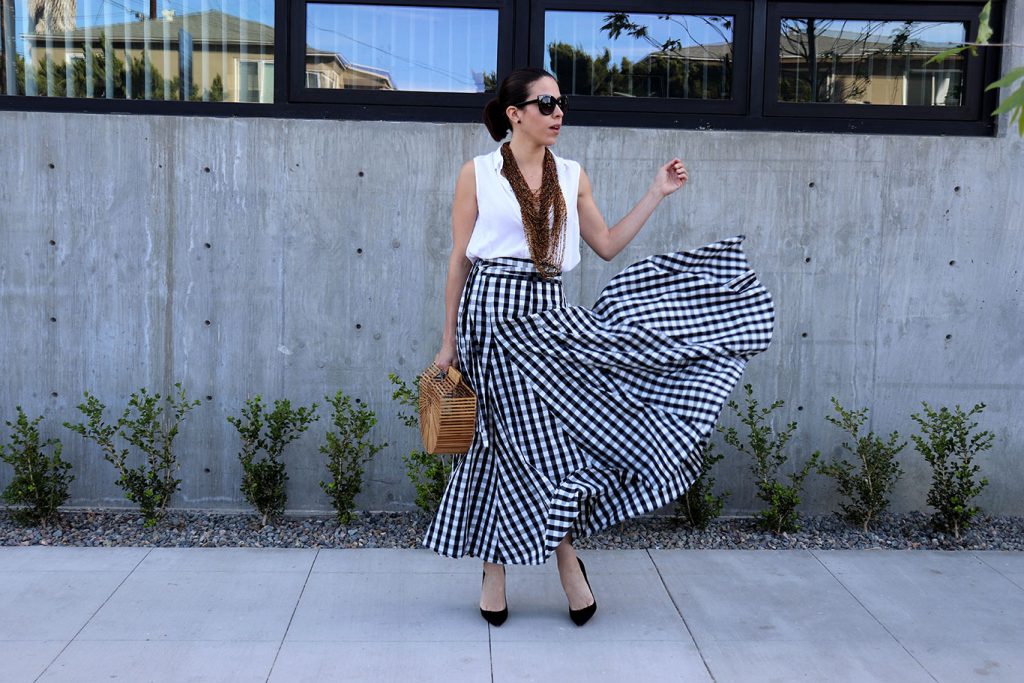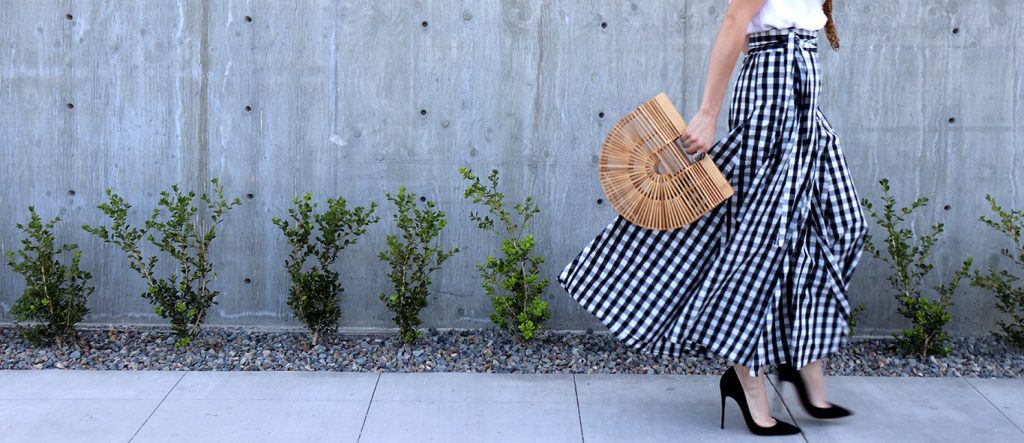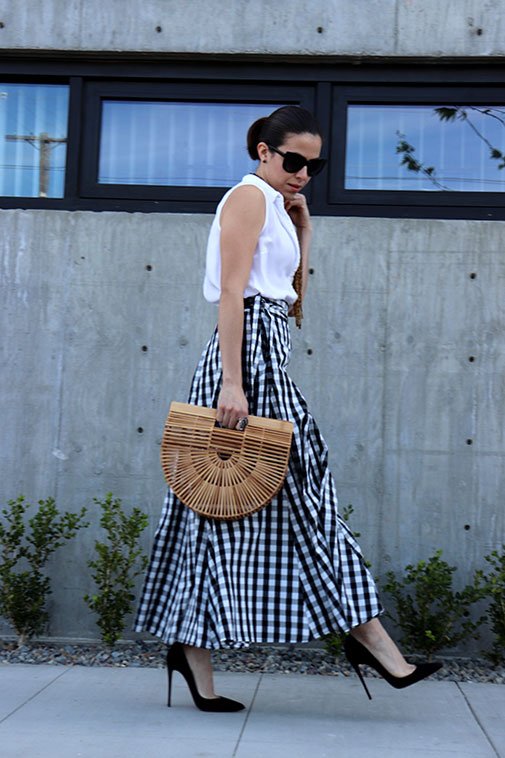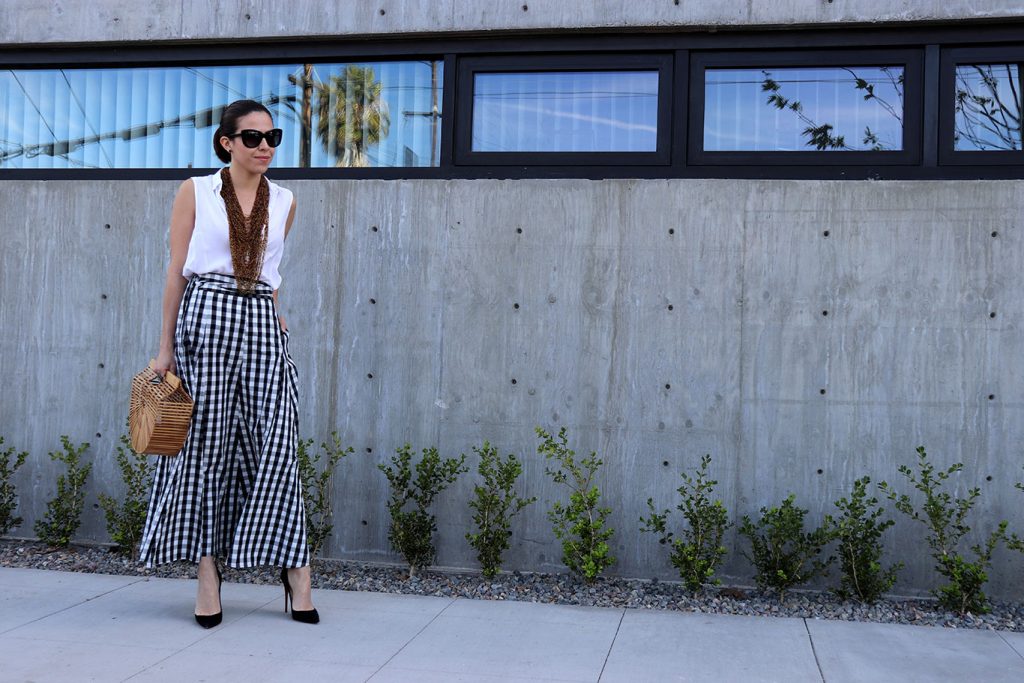 Sign Up for Our Newsletters