The most comfortable / chic jumpsuit you could invest in.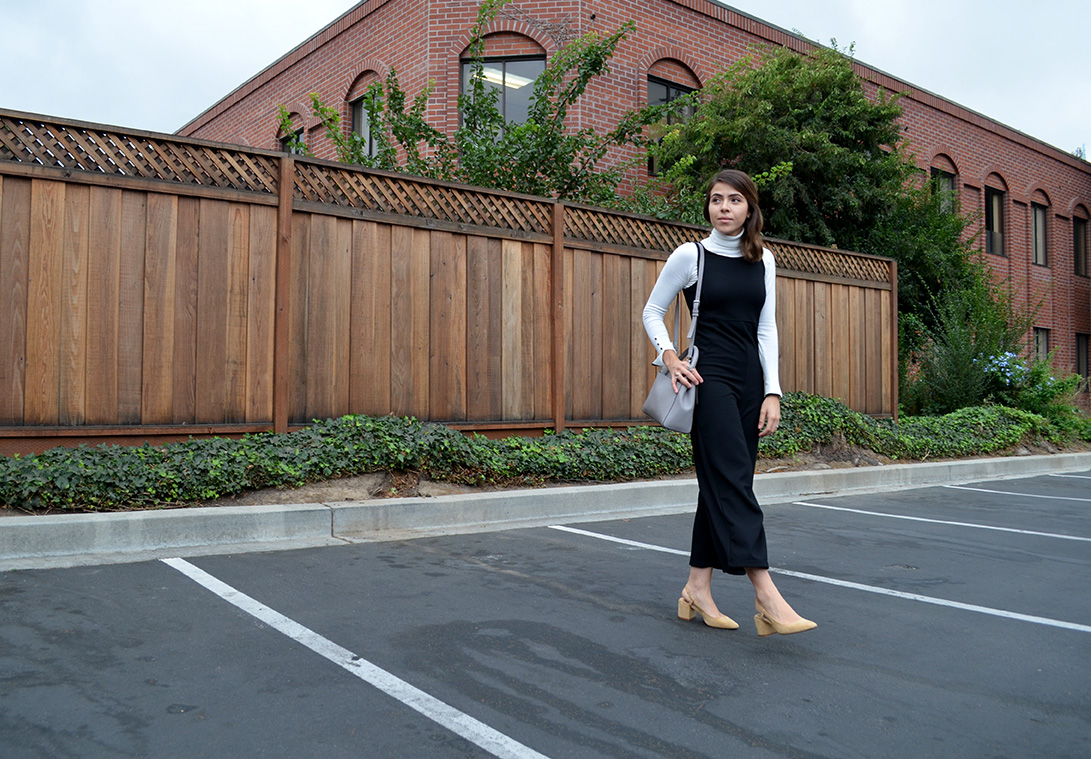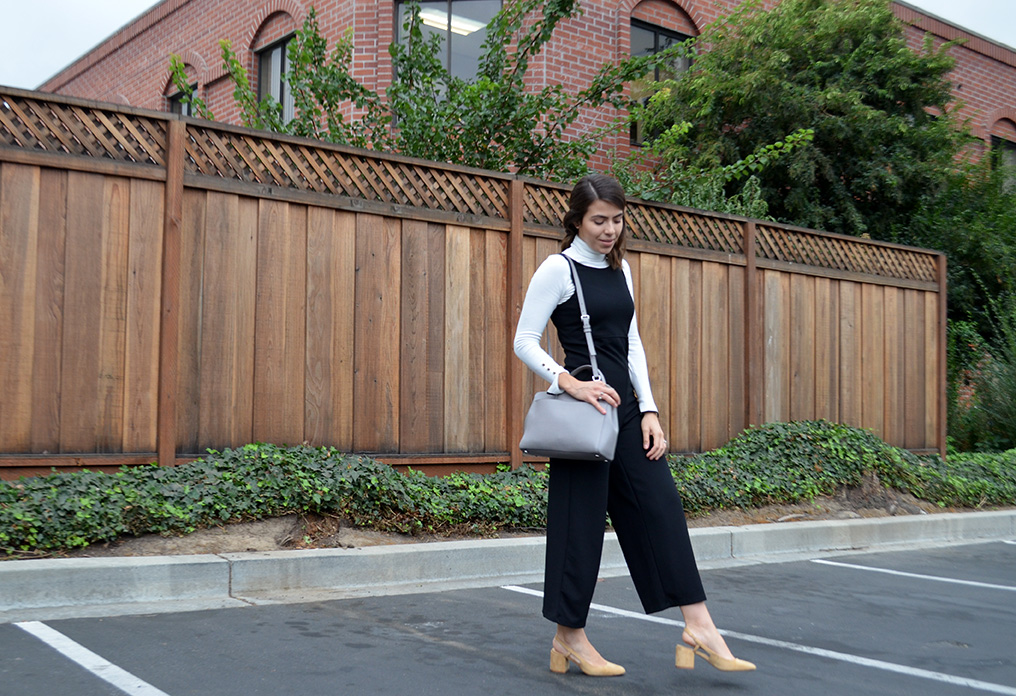 The jumpsuit black, white or in a pastel color. The jumpsuit is now well known as the effortless route to chic and sophistication.
You can make it a transitional piece, either is a spring garment and you want to take it to the fall season. Is it floral? Sleeveless? Pink, purple? The key is to know whit what kind of pieces and materials you have to mix them.
The pastel color jumpsuit, make this piece romantic and cute. Mix it with a white turtle neck knit shirt and ad a layer with a camel coat or another pastel color. If you don't like to wear turtle neck, wear it with a button up shirt.
The black jumpsuit with or without flare. Make it an all black look. ( black will never go out of style, as you already know) . You can never go wrong with a monochromatic outfit. Don't go crazy, and don't wear black lipstick too. (If you want to wear black lipstick, go for it girl. YOLO)
A complementary color also works, like a did in this post. Black and white, make your outfit the yin yang and see how they made rise to each other.
Make your look a transition and smart attire. From a corporate, stylish look to a happy hour or date night. All black by day, with a classic pair of pumps. For the night wear them with cute strappy sandals, ad statement jewelry and red lipstick. All that are colors, and pieces you sure have them on your wardrobe.
I wore this look for a running errands kind of day. Then, I took it to a night look wearing a pair of boots it was pouring raining.
If you like this look, here some similar pieces which you can ad to your closet.
Sign Up for Our Newsletters