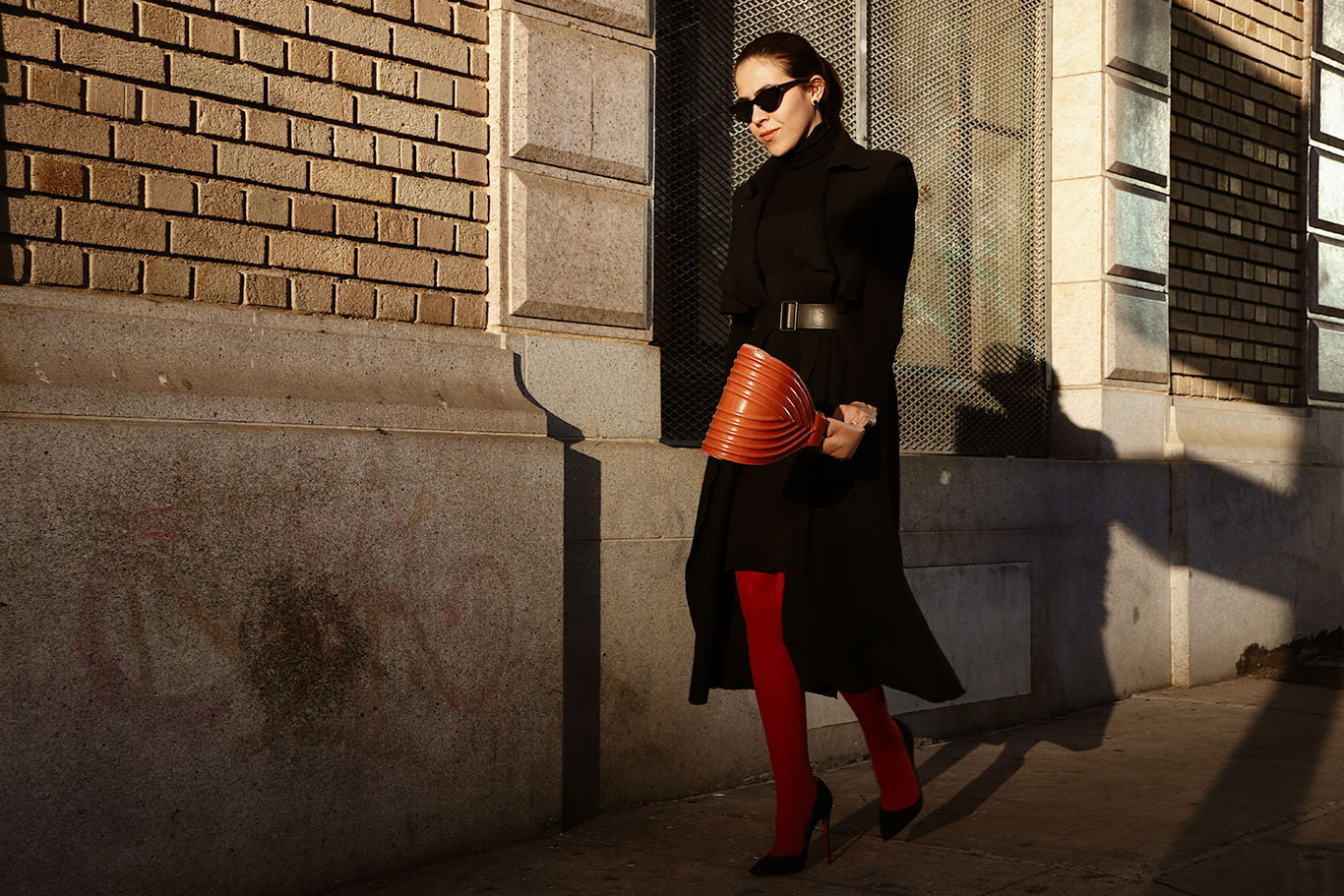 Colorful Tights for Fall
Colorful tights is one of the trends for this Fall / Winter in which you can start wearing ASAP!In fact, it's one of the easiest trends that were seen on the fashion-weeks.
You probably have a couple or two of colorful tights. And if they are not colorful, sure thing you have a pair of black color.
The point is to play with the garments don't camouflage the tights with the outfit, but make them look like the MAIN POINT of the look.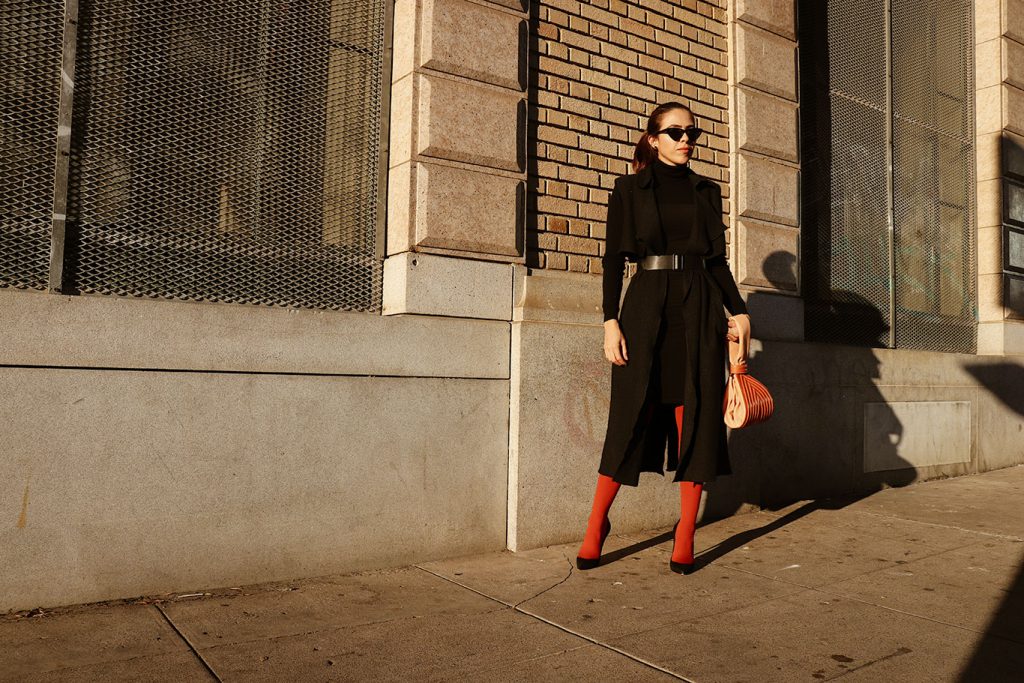 If, you don't want to make the tights the main focus of your look and you just want them to do the function of warming you up. Just match the color of the tights with the same color of the whole look.
If the colorful tights trend is not your thing ? Here is a list of…
Tights options you can start wearing and playing around with.
Tights with a very delicate sparkle as Karl Lagerfeld did in Chanel. You can see HERE
These aren't exactly tights, but Balenciaga's infinitely high leg boots are the perfect example of…how to play with your wardrobe pieces and not be afraid to keep on applying bright colors this Fall. You can see what I'm talking about HERE
Printed tights as it was seen in many of the fashion shows, like MARINE SERRE
Lace tights like GUCCI
Animal Print tights, School girl tights and Tartan tights VERSACE has it all.
Time for you to peek your favorites…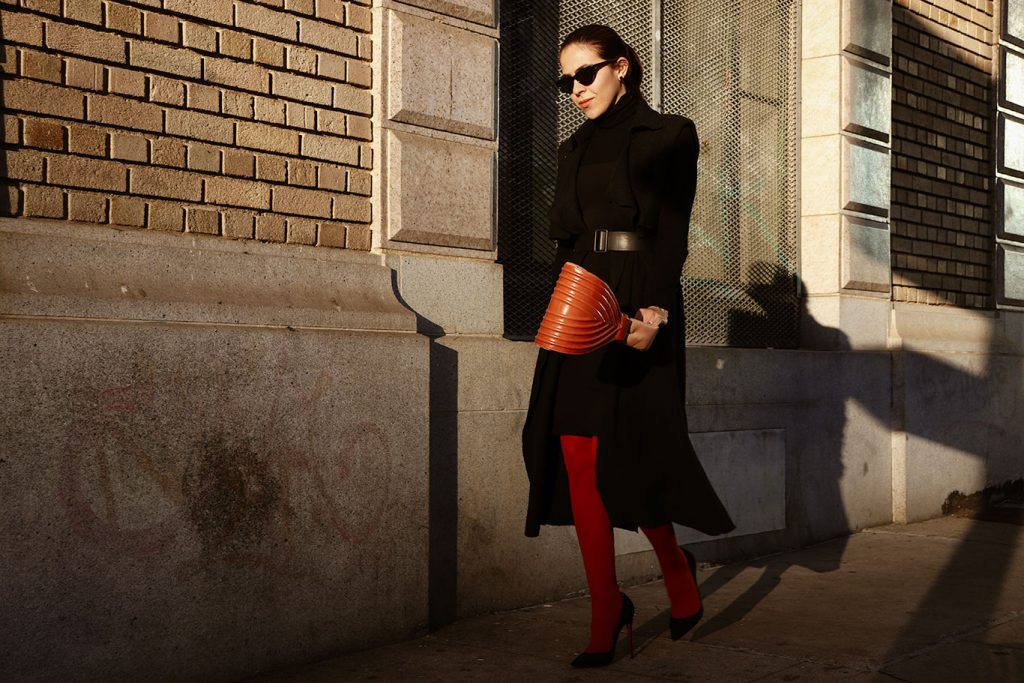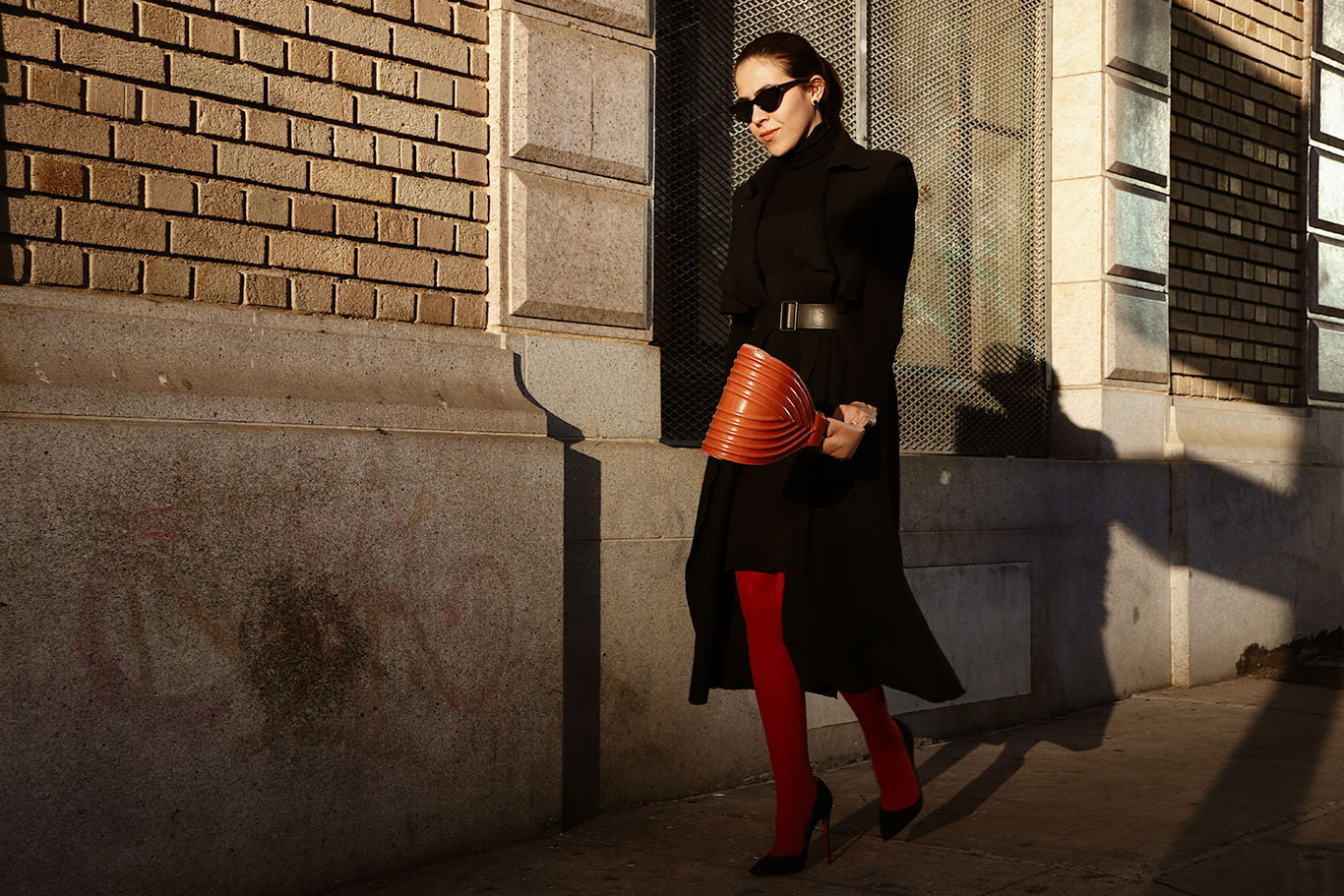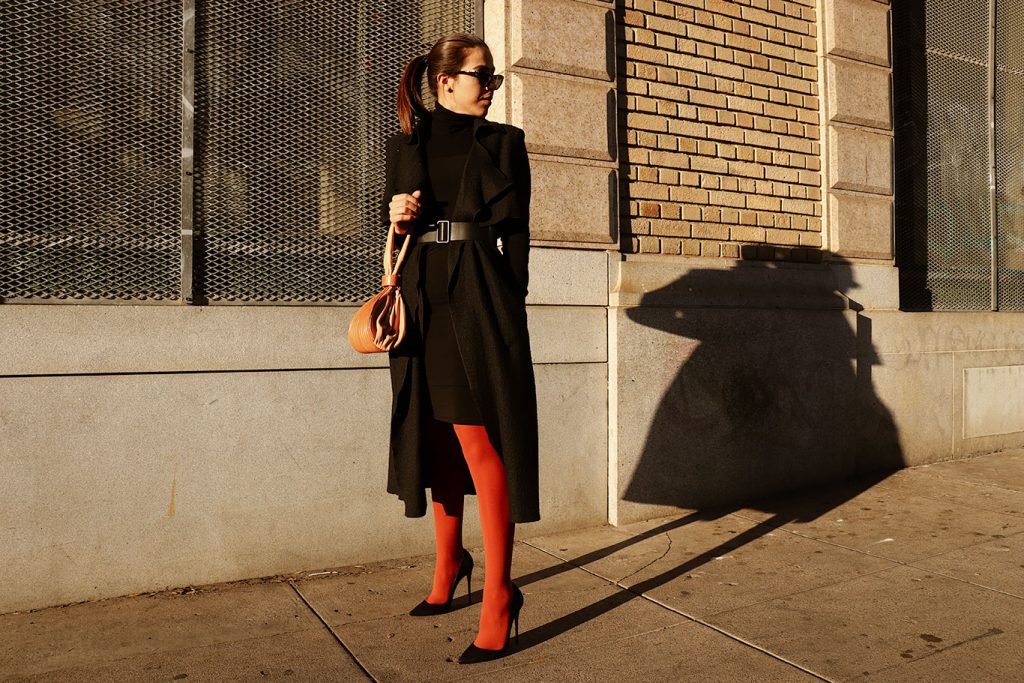 One Garment, 4 Ways To Wear It
The garment I'm playing with this week is "The little Black Dress"
Only 4 ways to wear it?–You got it right!– In reality there are infinite ways to wear it, so YES HONEY! You need a little black dress in your clothes.
To make the transition the sleeveless little black dress, to a total fall look. I wore it with the orange tights that became the main point of the look. A black turtleneck top, a black sleeveless duster. As usual in my personal style, a belt to narrow the silhouette.
My Gretchen Bag
My Gretchen bag from aBerlin, Germany designer. The structure of the bag that I find fabulous, exquisite and in practicality.
What are your thoughts on this look and what do you think of the COLORFUL TIGHTS trend.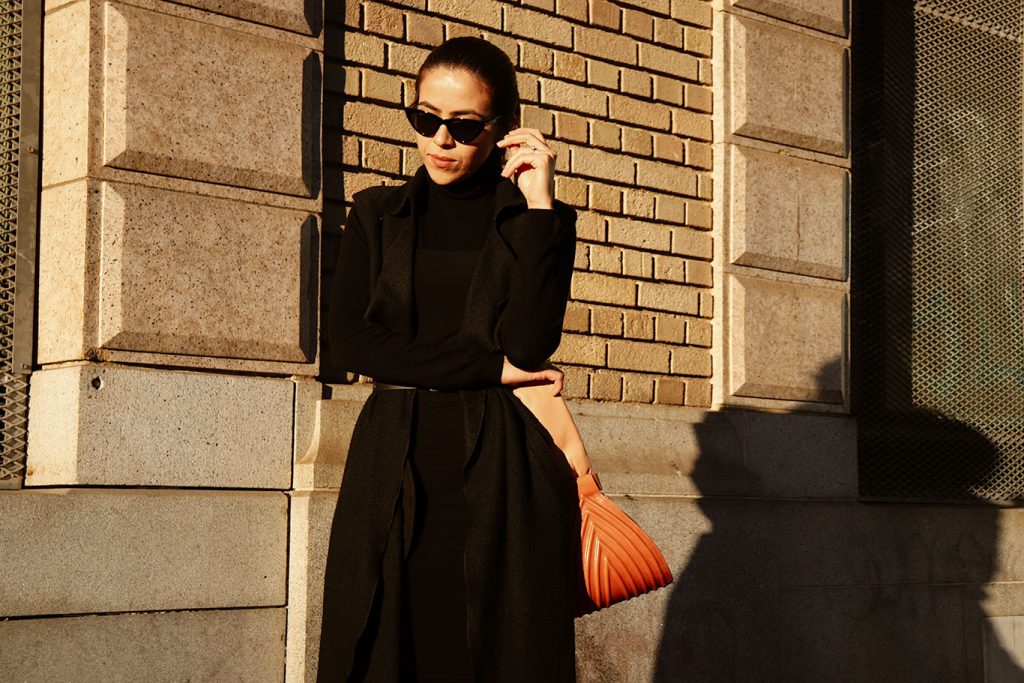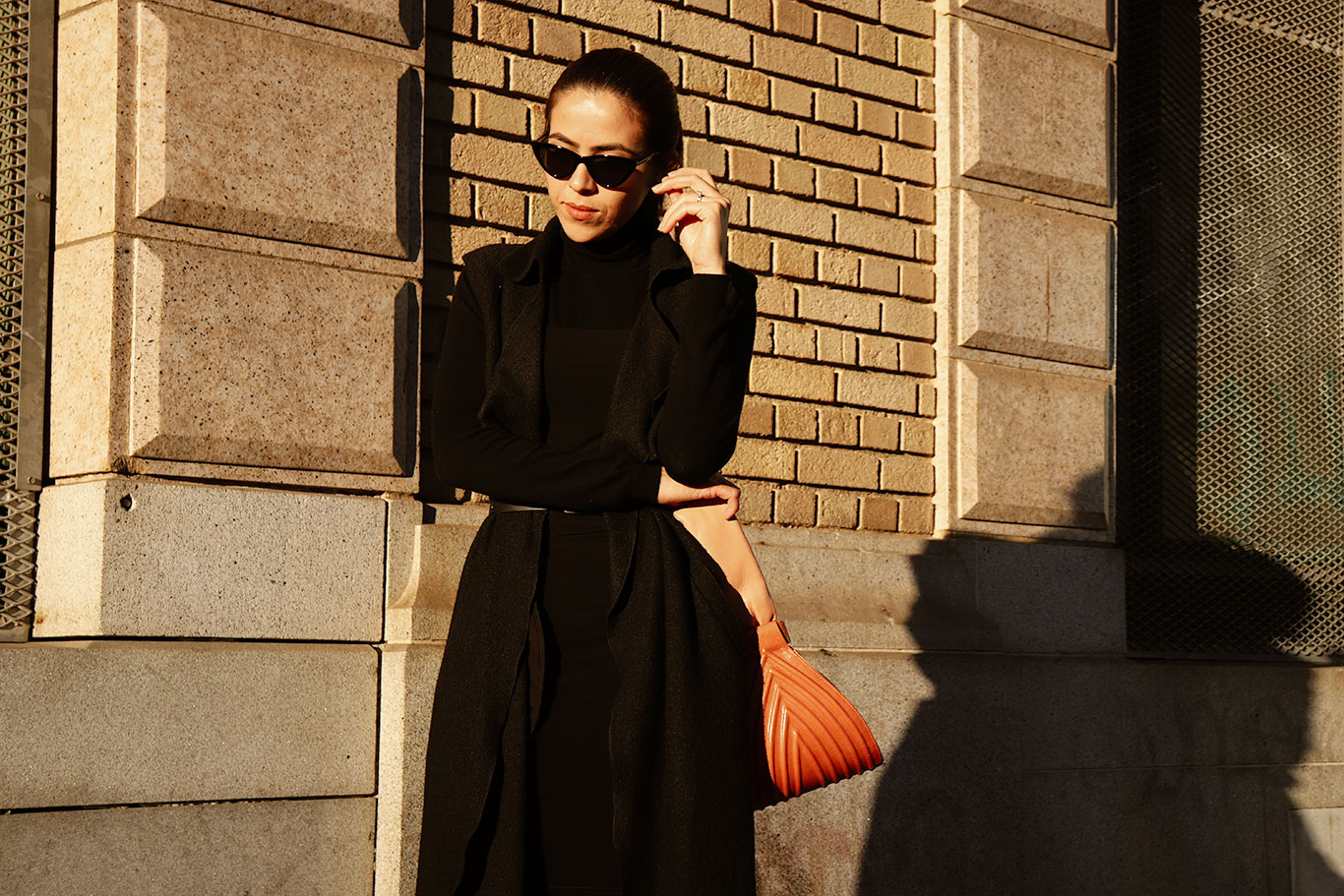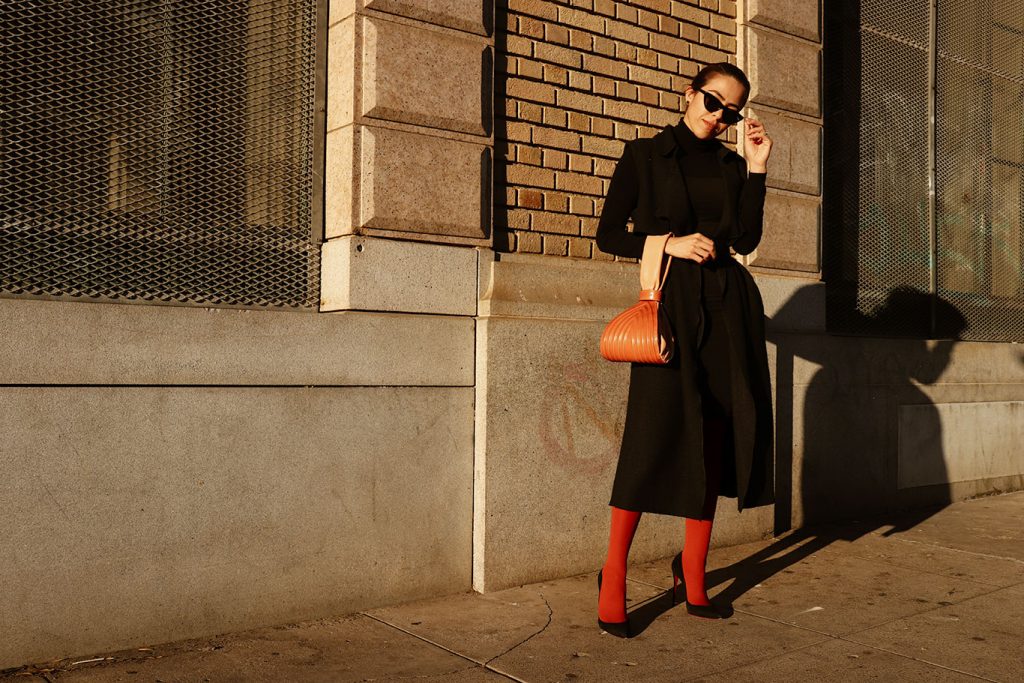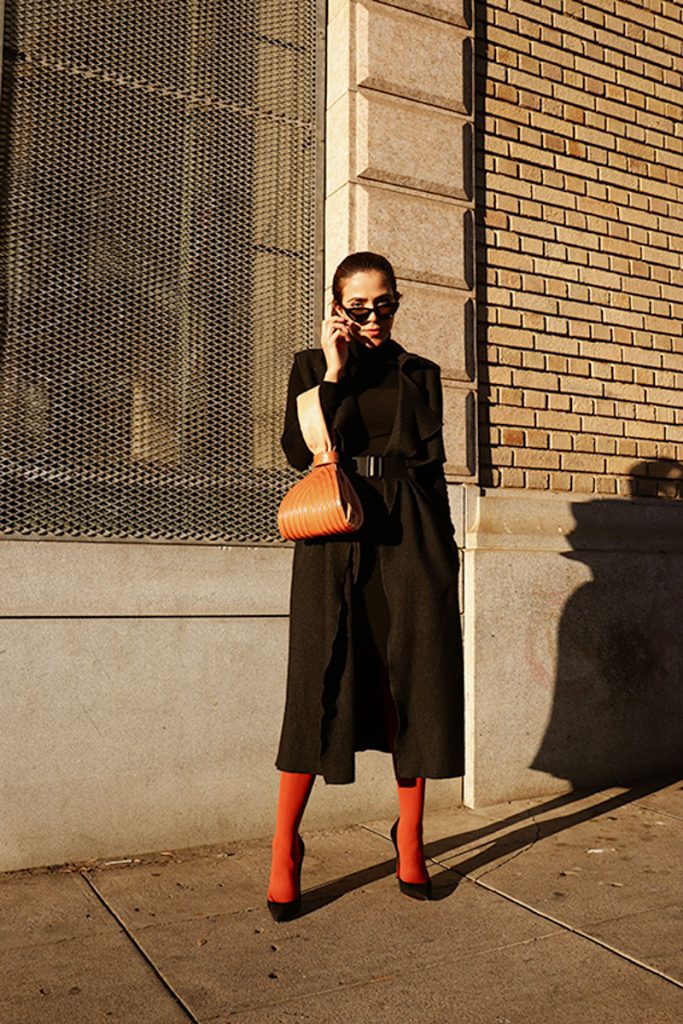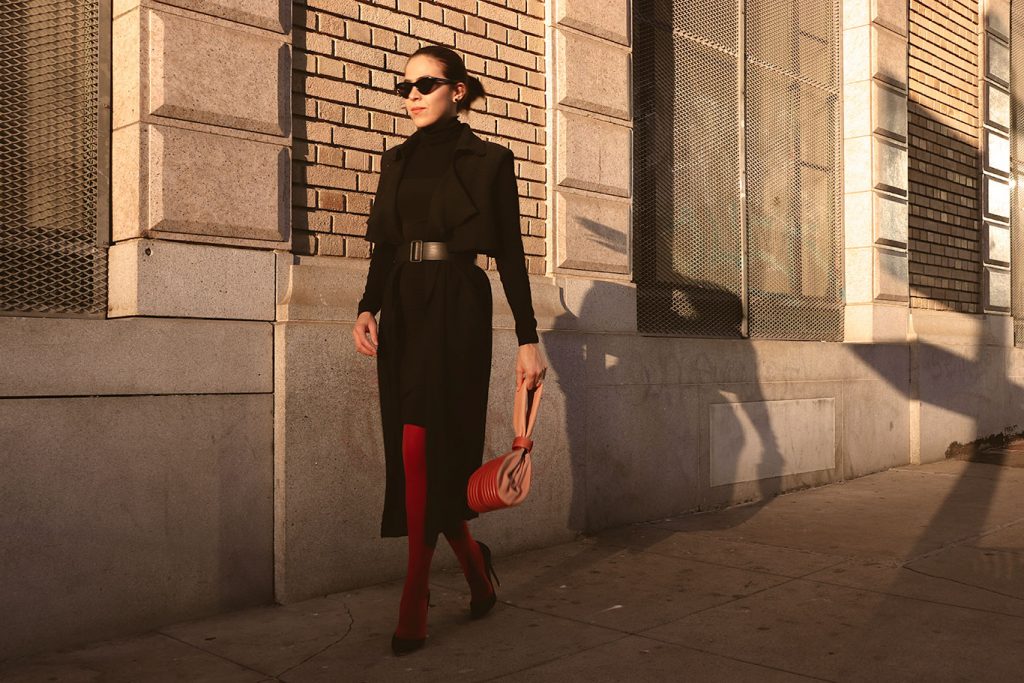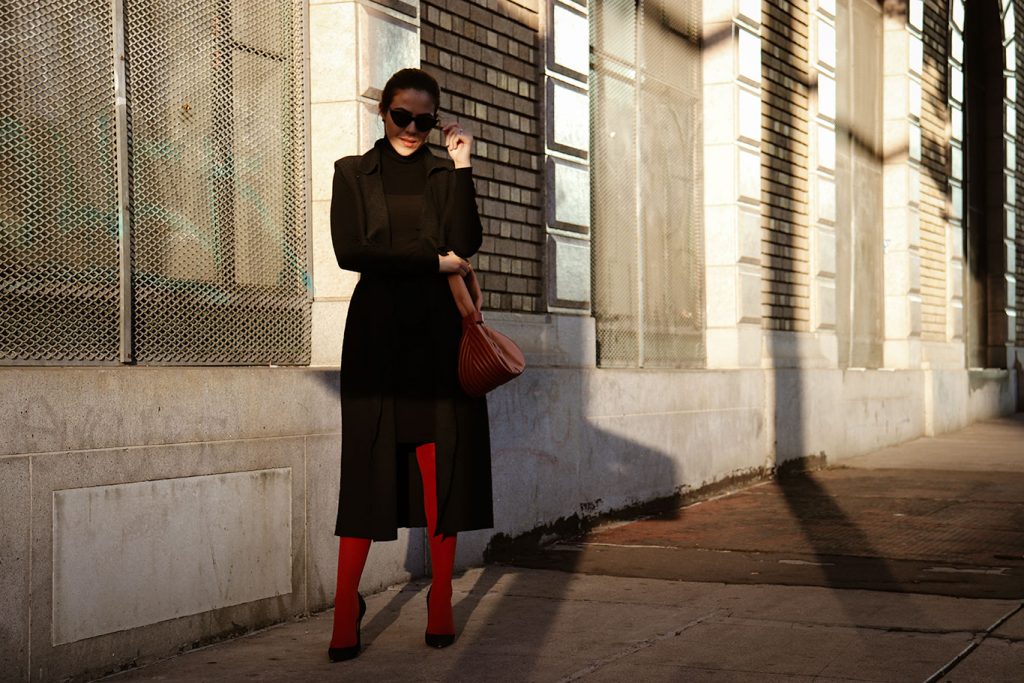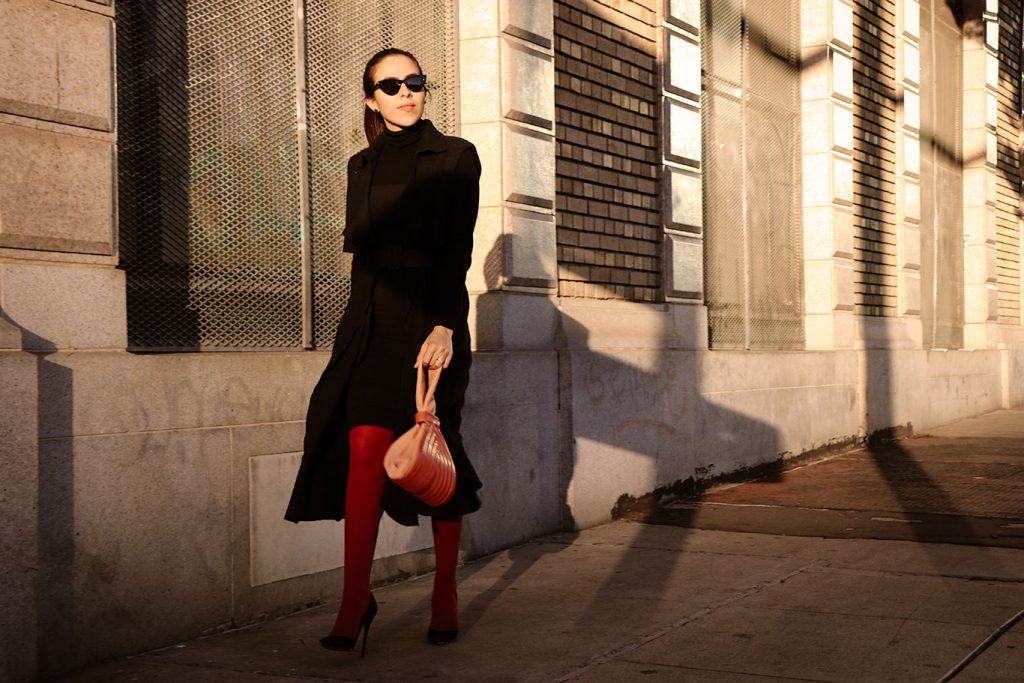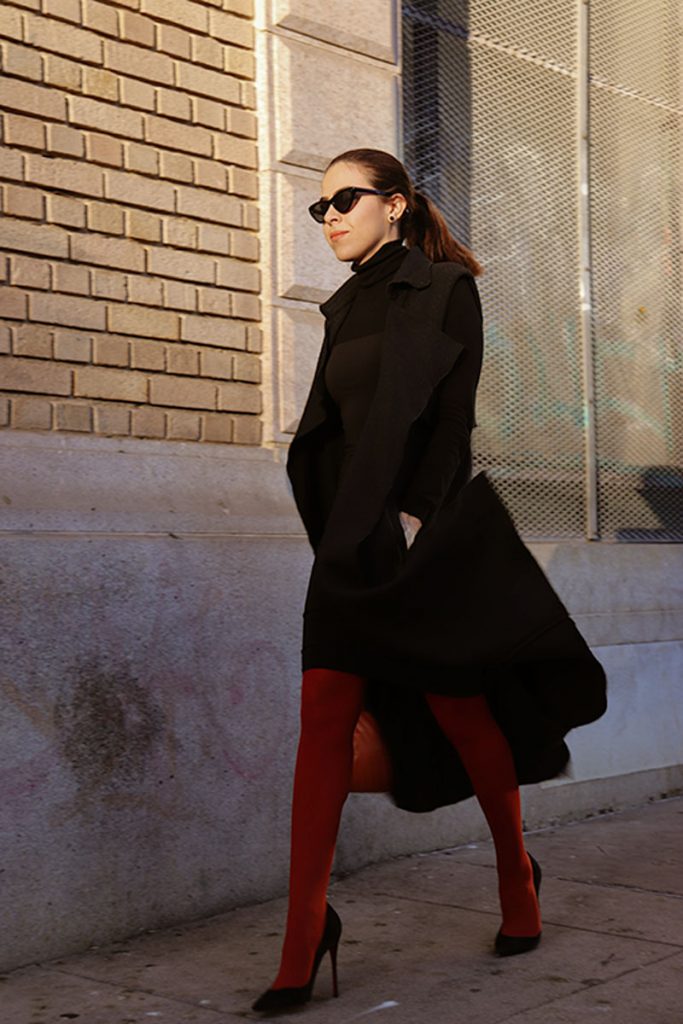 Editor's Note: This post was originally published in 2020 and has been completely revamped and updated for accuracy and comprehensiveness.
Sign Up for Our Newsletters