Denim jacket, denim skirt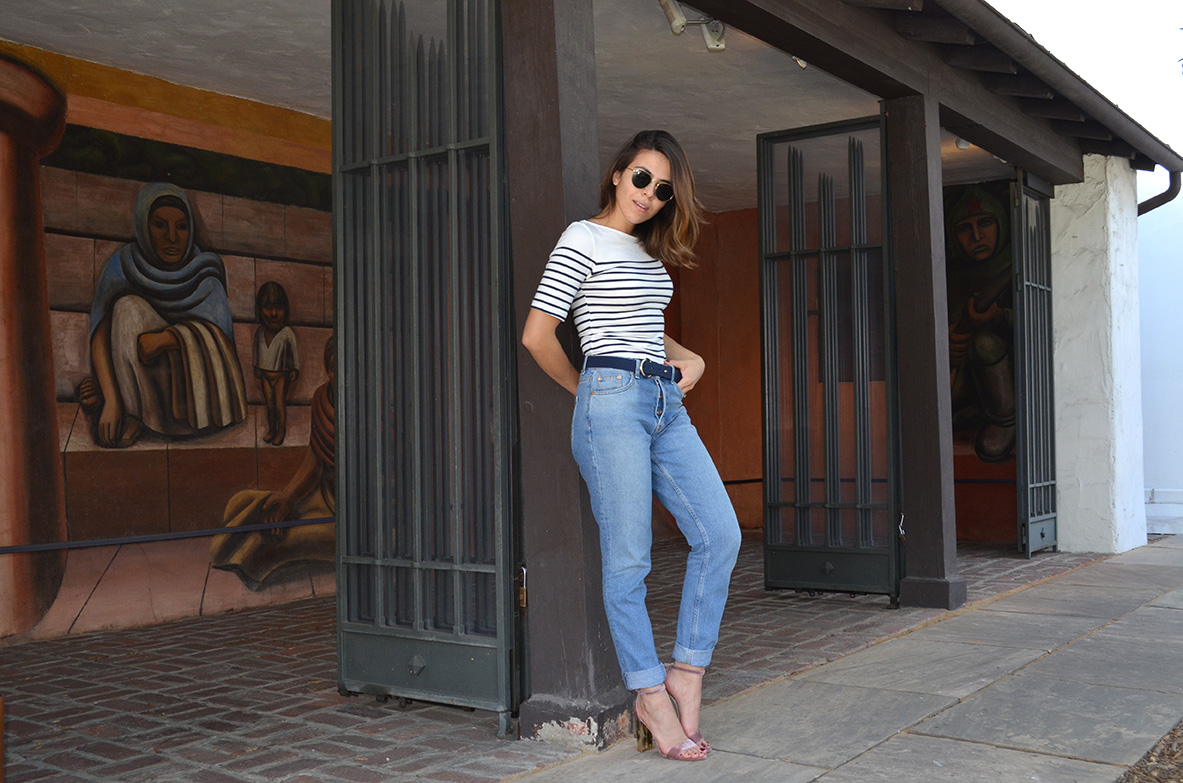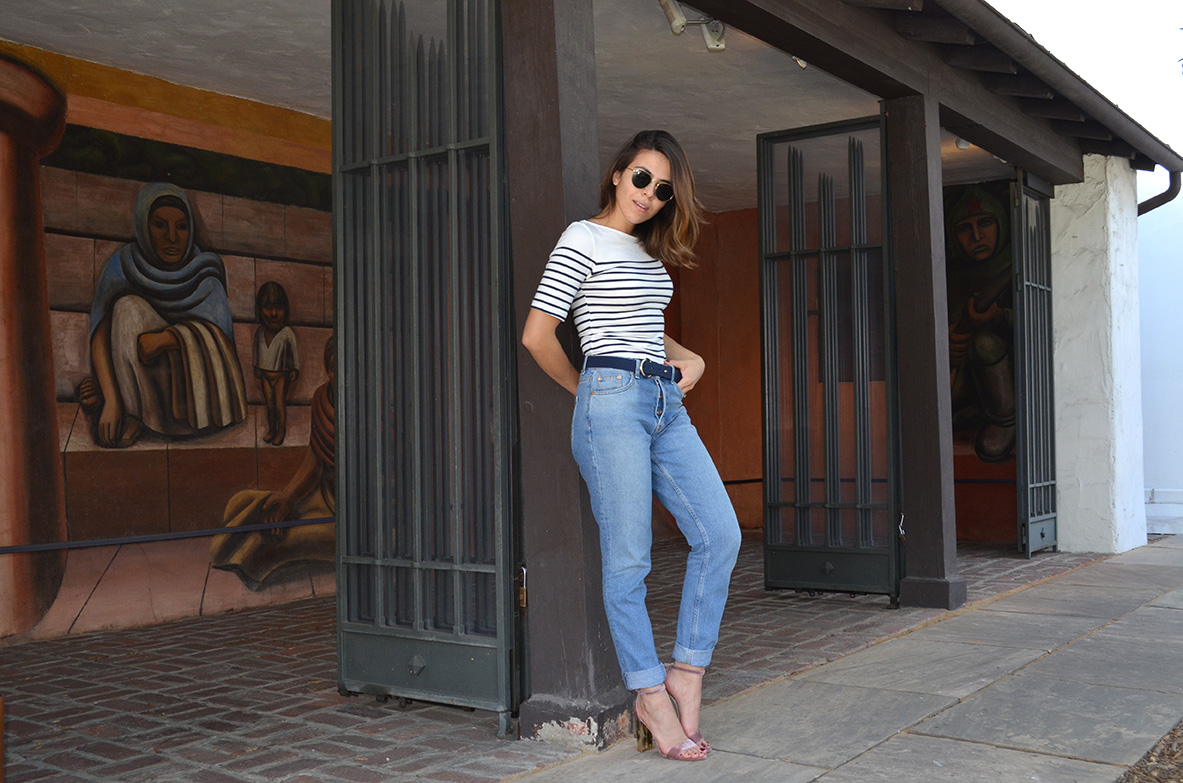 Denim jacket, denim shirt, denim skirt, denim, denim…

Denim's been around since 1873. There's no need to mention who invented it, right ? But if you have no idea, look at the red label your jeans have on them.
It'ss hard to believe that I didn't start wearing denim until I turn 14 or so. My closet didn't have anything other than dresses. Since then, 85% of my life has been denim.
Curious fact about it: They meant hard work, rebellion and wealth among other things (more here)
I'm loving the come back of the high waisted jeans. Nothing better than seeing how a pair of jeans puts everything in its place (you know what I mean!)
The day we took these pictures, we were having a get away to Santa Barbara. It was such a nice and warm day. Lucky me not to hot until 2:00 pm. – Oh that was hot! –
I have this obsession with blue colors, why? I don't know. I love blue and therefore,
I love denim too.
Pairing up this look with a shirt with horizontal navy stripes and a pair of rose velvet sandals. My technique is, when using high-waisted pants, it's a good idea to use a fitted shirt. So you can continue the feminine silhouette you still wanted to reflect.
A trend we saw this last season was the denim jacket, with embroidery, pins, oversized, and patches. The list can go and on an on. Frankly I didn't buy one because I have an old denim jacket that looks brand new. Good thing , you can still wear your denim jacket applying the layer upon layer technique.
Leave you guys with similar products and a cool denim jacket.
Ps. Get a velvet garment this season, is a must have.
!function(doc,s,id){ var e, p, cb; if(!doc.getElementById(id)) { e = doc.createElement(s); e.id = id; cb = new Date().getTime().toString(); p = '//shopsensewidget.shopstyle.com/widget-script.js?cb=1479168622051?cb=' + cb; e.src = p; doc.body.appendChild(e); } if(typeof window.ss_shopsense === 'object'){ if(doc.readyState === 'complete'){ window.ss_shopsense.init(); } } }(document, 'script', 'shopsensewidget-script');
Sign Up for Our Newsletters