The Same Old Black Jacket
The Same Old Black Jacket
This blog post,  I'm  going to go try to keep it short and easy. 
Colder days are starting to feel in Sunny San Diego. Trying to come up with an idea of HOW TO?! to make this Summer dress work during Fall/ Winter.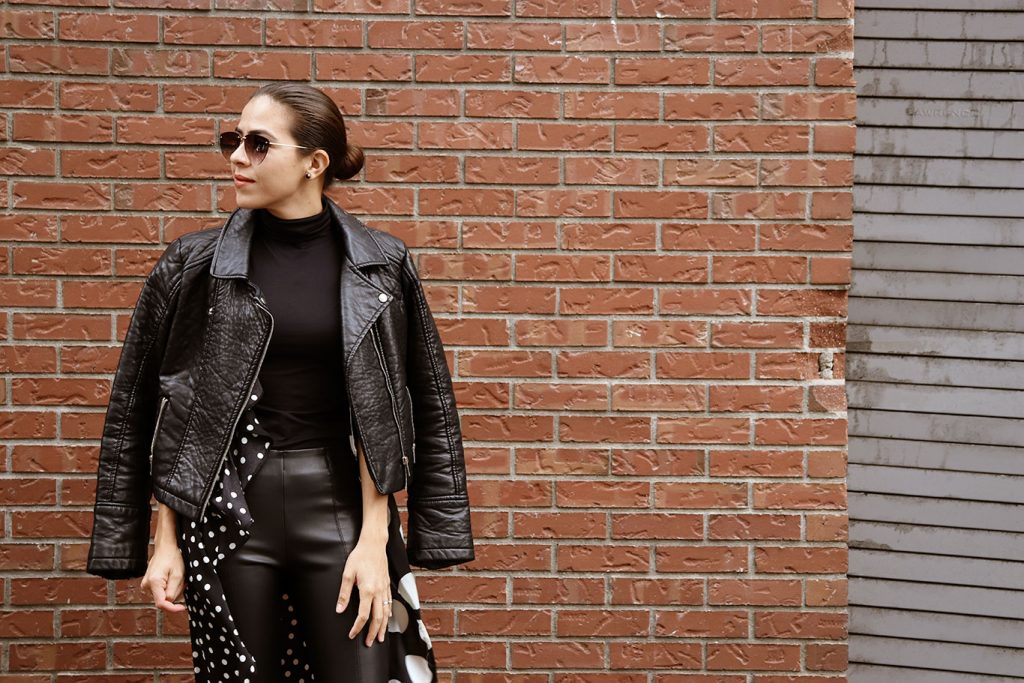 Black Jacket
I thought, which is the garment that surely we all have in our wardrobe…YEEEEP!
Black leather or fux leather jacket, black booties and VOILÁ!
Loved it, Rocket it, Wore it!There goes another way to wear,
 Summer Dress for Fall
The question here is… which which of the three looks I've presented, you like the most.
Black Jacket and Polka Dot Dress.