Flare Jeans Wear Them Even though we're Quarantined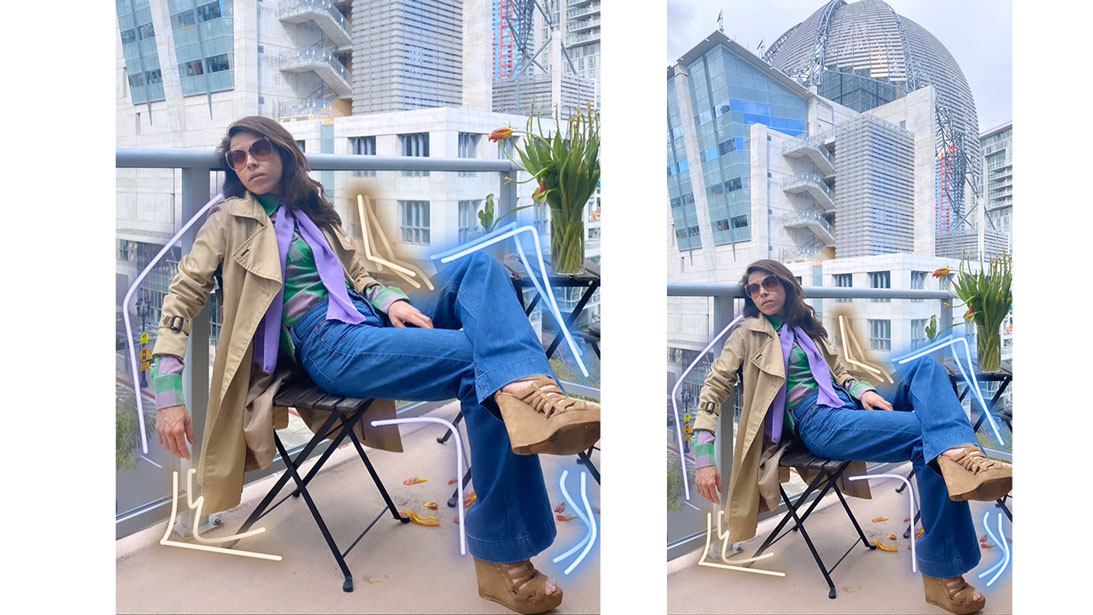 Flare Jeans Spring Summer 2020
Flares Jeans is one of the key pieces for this Spring Summer 2020. I bet you have a couple of them in your closet –Well baby it's time to give it a dusting– and wear them even though most of us are in quarantine. Honestly I'm used to work from home and one important thing is to create a routine, stick to it and be disciplined. Wear what makes you feel good and PLEASE! Don't stay in pijamas all day, every single day –Once in a while it's not bad– But, in times like this, is up to us to make is as easy as possible. Take care of yourself and those around you (You can always add a little bit of self-care that won't hurt)
Flares and Spring 2020 trends. If you saw one of my February blog post, you saw I talk a little bit about 70's Inspiration you can see it HERE . And HONEY! Spring Summer 2020 comes with a lot of 70's Inspiration you know, boho chic, folk, gypsy, disco, retro, etc. Among those garments we can clearly find flares and so many shades of colors and different leg widths.
Flare jeans are absolutely flattering if you wear them the right way. By this I mean balance the silhouette top and bottom, wear the right shoes to make your leg look even longer and re-create that 70's style with your personal style -Claro esta!-
Pantalones Acampanados Primavera Verano 2020
Pantalones acampanados Primavera Verano 2020. Puedo apostar a que tienes un par de ellos en tu guarda ropa –Pues bueno querida / querido, es tiempo de darles una desempolvada!– usarlos aunque la mayoría de nosotros nos encontremos en cuarentena (Las cosas mejoraran, si TODOS NOS QUEDAMOS EN NUESTRA CASA!). Honestamente yo estoy acostumbrada a trabajar desde casa y una de las cosas importantes es crear una rutina, apegarte a ella y ser disciplinado. Usa lo que te hace sentir bien y por favor! No te quedes en pijama todo el día, todos los días — de vez en cuando no esta mal hacerlo– pero en tiempos como estos, creo que solo esta en NOSOTROS hacer todo lo posible para que esto nos sea lo mas liguero posible –CAN I GET AN AMEN!– Cuida de ti mismo, cuida de los tuyos y CLARO!! siempre puedes agregar cuidado personal, ese si que no le hace daño a nadie.
Pantalones acampanados Primavera Verano 2020. Si leíste uno de mis blog post del mes pasado, quizá viste que hablo un poco de la inspiración de los años 70's, lo puedes leer AQUI En efecto, Primavera Verano 2020 viene con mucha inspiración en los años 70's boho chic, folk, gypsy, disco, retro, etc. Entre esas piezas claro que puedes encontrar pantalones acampanados en muchas tonalidades y anchos de pierna.
Pantalones acampanados son super halagadores sí se usan de manera correcta. Y con esto me refiero a equilibrar la silueta, tanto en la parte superior como en la inferior. Usar el tipo de zapato correcto para hacer lucir la pierna aun mas larga. Recrear ese estilo de los 70's manteniendo tu estilo personal.
Sign Up for Our Newsletters