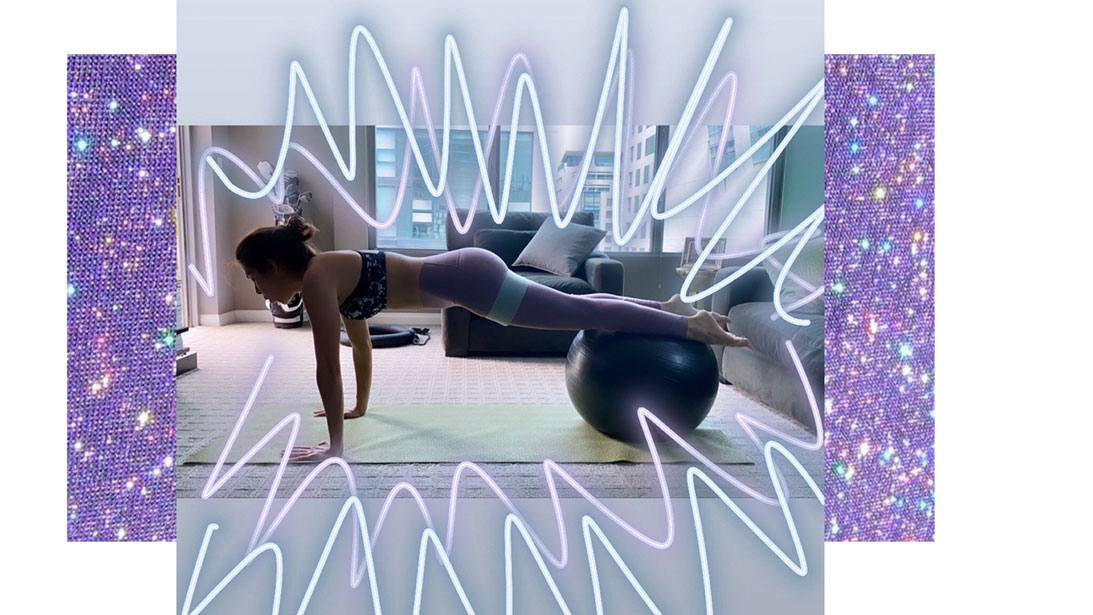 Home Workouts
Working out takes a good amount of effort. For many of us, it may not be easy because INDEED, it takes time and commitment. With this current situation we all are living in, it's hard to even think about a daily workout at home. I include myself in this. Some days I'm all in, some days not at all. One of the things I've realized is that it's essential to keep in mind that when it comes to our daily workout routine, 1.- You are going to workout for you and no one else. In other words, for your own good. In Fact, we are not going to find the inspiration from one day to another so 2.- Find a partner who can push you for those days when you have zero motivation to workout.
Home Workouts that Inspired Me
These home workouts we've been doing lately have been some of our favorite since we got married. These few weeks have been the ones that have been given us the PUSH and the amount of endorphins we need to keep our minds sane and body in movement.
I'm not and expert on this topic by any means but I thought it would be nice to share what has been really helping me and Ricardo. Every time we finishe a workout, we go back to our "to do list" with more energy and we can notice our GOOD MOOD right away!
PIYO
Piyo has been great help for both of us since we're spending so much time siting -can you relate?- At the begging, Ricardo was very skeptical about this kind of workout, but now, I can tell we really enjoy it. We've been increasing our flexibility, posture and what I love the most about this workout is that it's purebody weight. You don't need any workout gear besides YOUR BODY and your yoga mat.
INSANITY
Insanity has been one of our favorites since Ricardo and I got married. I have to confess, this not an easy one. It does takes time to get the hang of it, but after one week, you'll be the happiest doing Insanity, you will begin to see and feel the effort you've put into it.
TAPOUT XT
Tapout xt I knew about this workout almost 5 years ago. One of my best friends in Mexico recommend it to me. She was very happy doing this workout and started to see results with this kind of workout. I have to say that my friend is one of the most, dedicated, consistent and disciplined people I know -that's an important key- I personally saw the results too with this workout -I finally started to see 🍑in my body- you can see HERE At any time during the video, you can go from Yoga, Box to Cardio.
I truly hope these recommendations work for you! They have really been good for us 😉. If you have any recommendations, please let me know in the comments 🙏🏻
Sign Up for Our Newsletters