How to wear booties with a dress?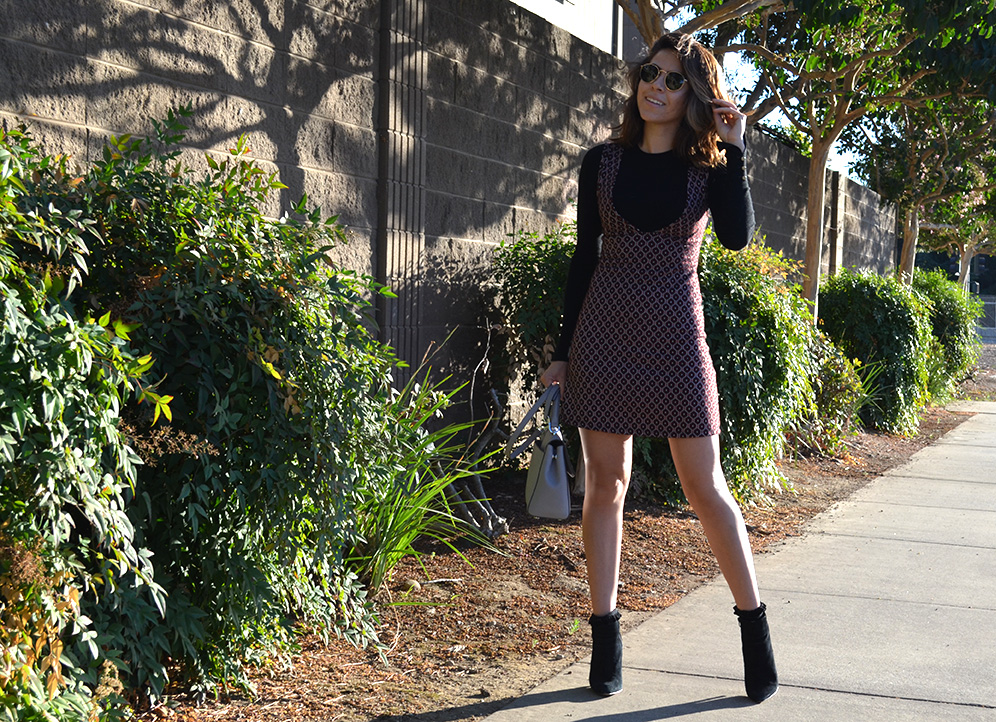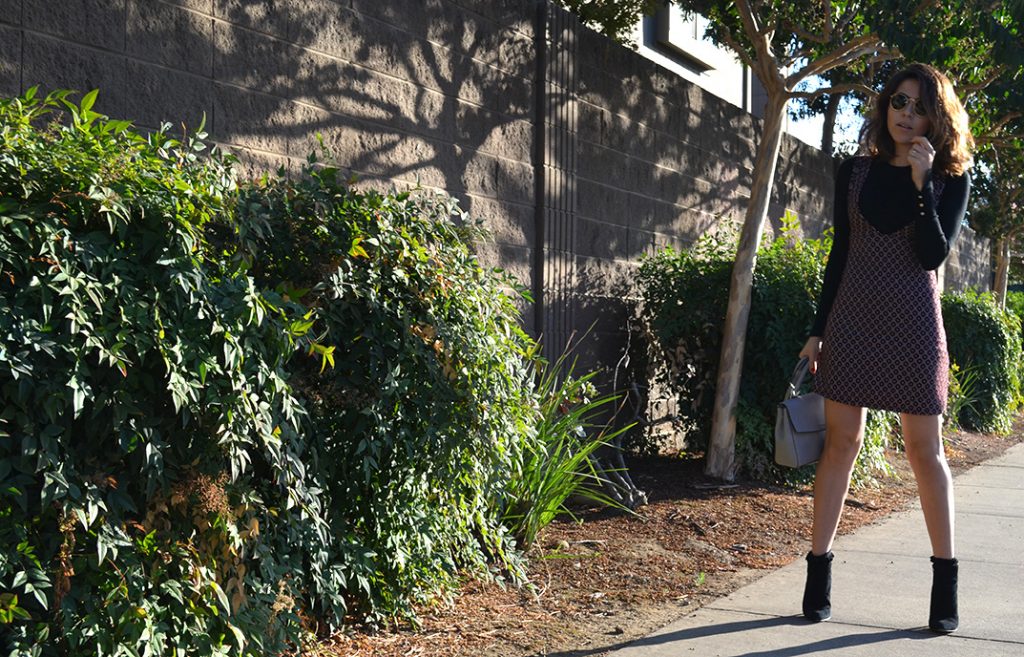 How to wear booties with a dress?
The key thing about wearing a dress or skirt with booties is definitely to pair it up with the right color palette as well as the material of each garment (dress, purse, shoes).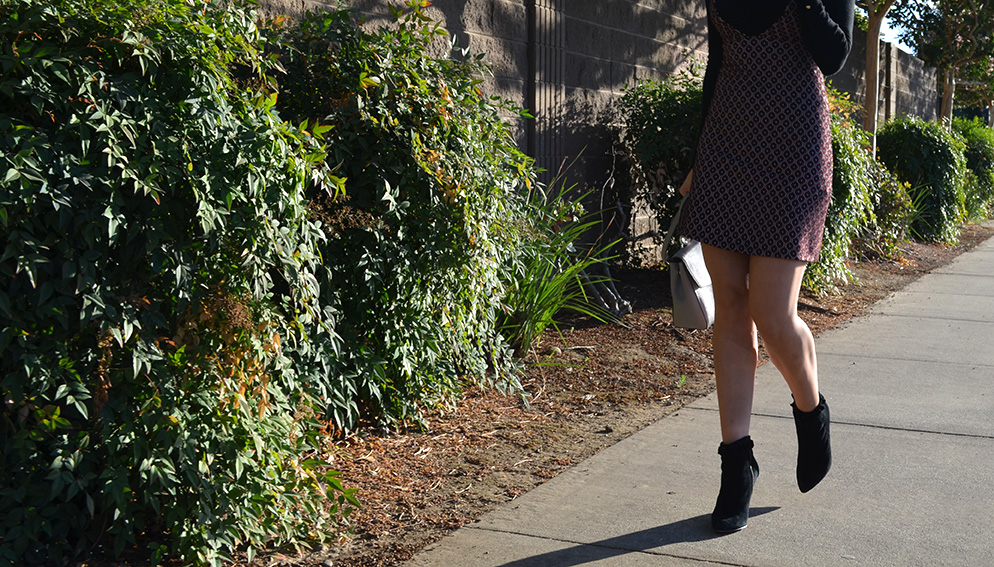 Booties are practical and an easy piece to transition from season to season. Especially in Winter. We don't think about wearing any kind of shoe with "open toe" name on it.
Let's say, you really ant to wear that lace dress, right? The first color that comes to my mind is definitely a camel. Not limited to wear it with burgundy, black even a pastel color. Wear it with a simple and chic coat.
Remember, you can transform a look from corporate to romantic. From edgy to boho, ask yourself.
1.-How do I feel today? 2.-What do I want to express?  3.-What do I have in my closet?
For example, in this look, I could be wearing over the knee boots because I'm 5.3 and my legs aren't very long.
That could have given me a sexy look, but that wasn't what I was looking for that day. I was wearing this look on a Sunday, it was starting to get cool but at the same time it was warm.
I was doing some shopping with Ricardo so the heel was the perfect height. The dress and the knit shirt was warm enough for me to be able to wear ankle boots.
Patterns on the dress are a good idea, as long as you know how big the pattern can be on the dress.
I'm thinking about doing a video talking about this, what you guys think? Let me know what you think.
Down below I'll leave you with similar pieces to this look.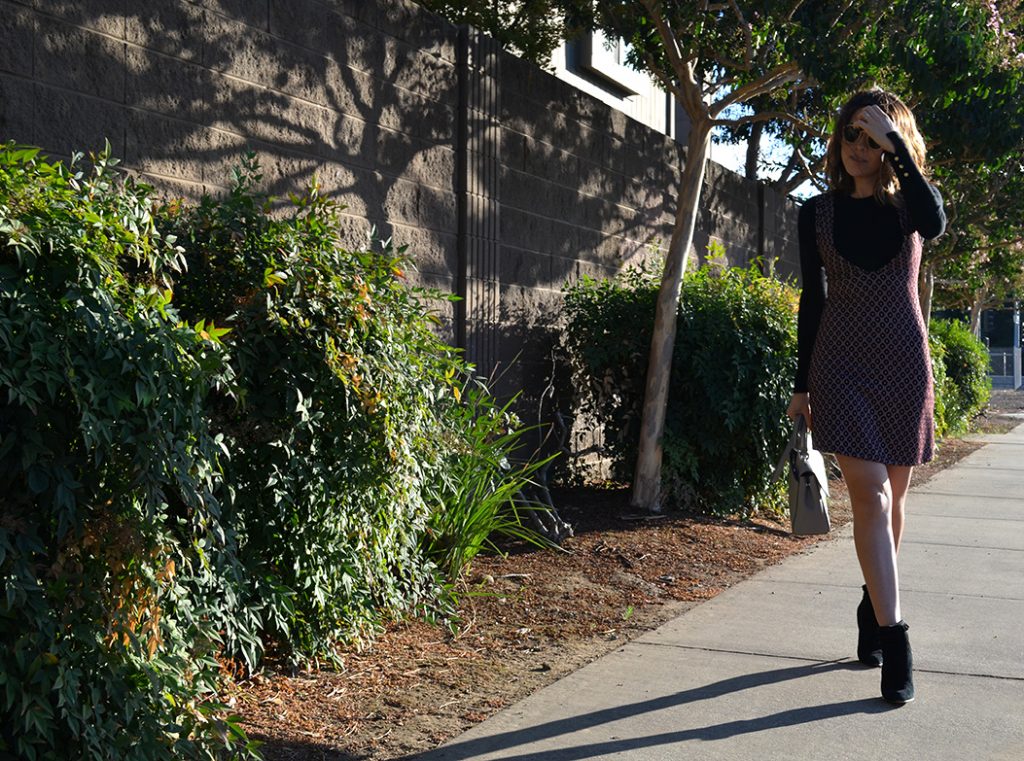 !function(doc,s,id){ var e, p, cb; if(!doc.getElementById(id)) { e = doc.createElement(s); e.id = id; cb = new Date().getTime().toString(); p = '//shopsensewidget.shopstyle.com/widget-script.js?cb=1477059236569?cb=' + cb; e.src = p; doc.body.appendChild(e); } if(typeof window.ss_shopsense === 'object'){ if(doc.readyState === 'complete'){ window.ss_shopsense.init(); } } }(document, 'script', 'shopsensewidget-script');
Sign Up for Our Newsletters