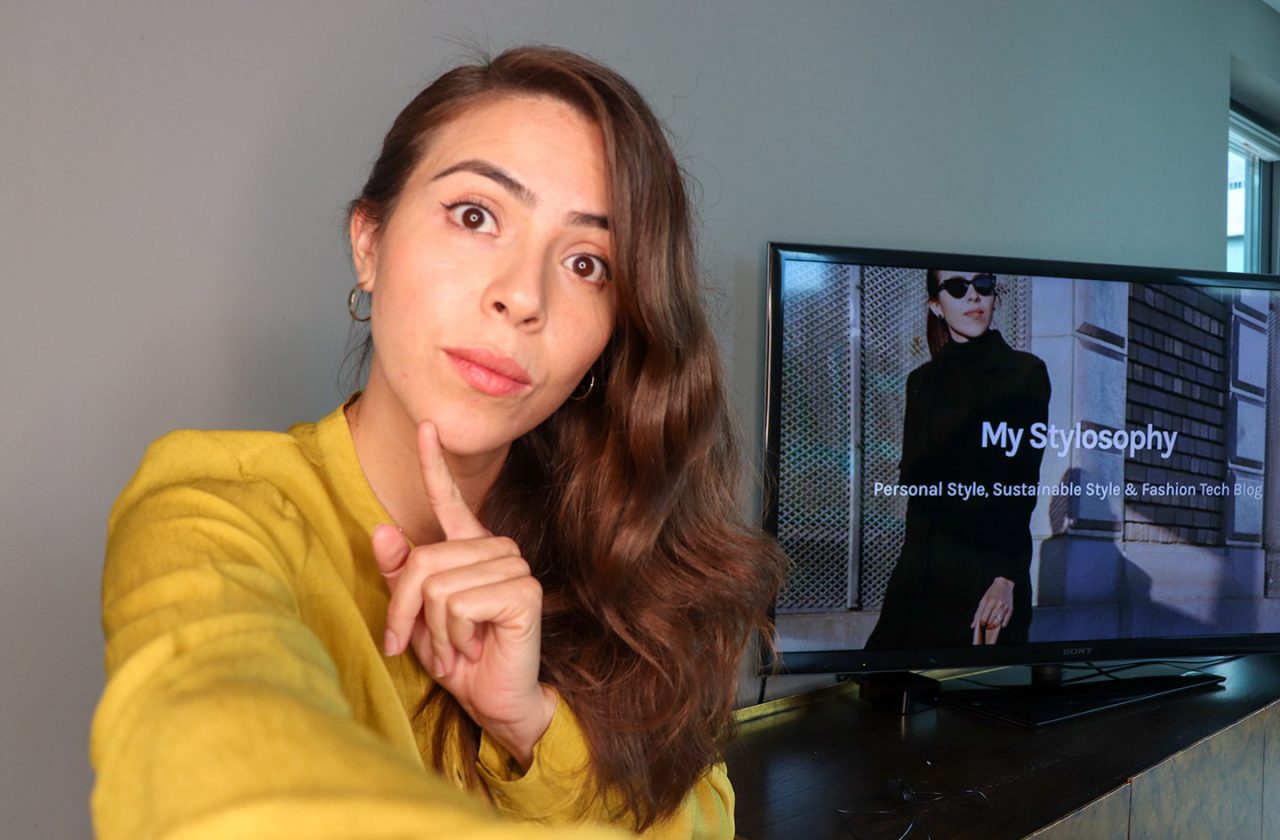 Watch this Video
Watch this video, so you can know each other better. First of all, I want to clarify that this video is in Spanish –a sincere apology if you don't speak Spanish —I'm working on pushing myself to get this in English, I'm hopping for next week—
True to be told, since my first language is Spanish. I can express myself even better in this language —That's for sure!— Look at it as a good thing, you can learn Spanish with me too 😜So, stay tuned for updates on the blog and on my YouTuBe channel. If you haven't subscribed to My Stylosophy YouTuBe channel just yet you can do so HERE !!!
Just so you know, I'm going to be uploading new videos about Fashion in Tech, Sustainable Fashion and everything related to the Fashion Industry. I would love to hear your interests whit-in the fashion Industry in the comments. Thanks so much for stopping by.
Dale un Vistazo a este Video
Dale un vistazo a este video, es solo una introducción — de tu servidora— para ustedes, pensé en hacer este video para poder entablar una relación mas estrecha con ustedes — que toman su tiempo de visitar mi website y eso, lo agradezco infinitamente 🙏🏻 —
Quiero aclarar que estaré subiendo mas contenido en video, así que para que no se pierdan ninguna actualización estaría MUUUY BONITO! Si se suscriben a mi website y/o a mi canal de YouTuBe, el cual pueden encontrar AQUI ❤️
Me encantaria tambien escuchar sus intereses dentro de la Industria de la moda, ¿Qué opiniones? ¿Que te gusta? ¿Que odias de ella? ¿Porque laaman? sus sentimientos encontrados entre otros. Realmente quiero entablar una relación más estrecha con ustedes. Gracias nuevamente por estar aquí y nos vemos el Lunes con más contenido.
Sign Up for Our Newsletters