Khakis, your Spring Summer Denim.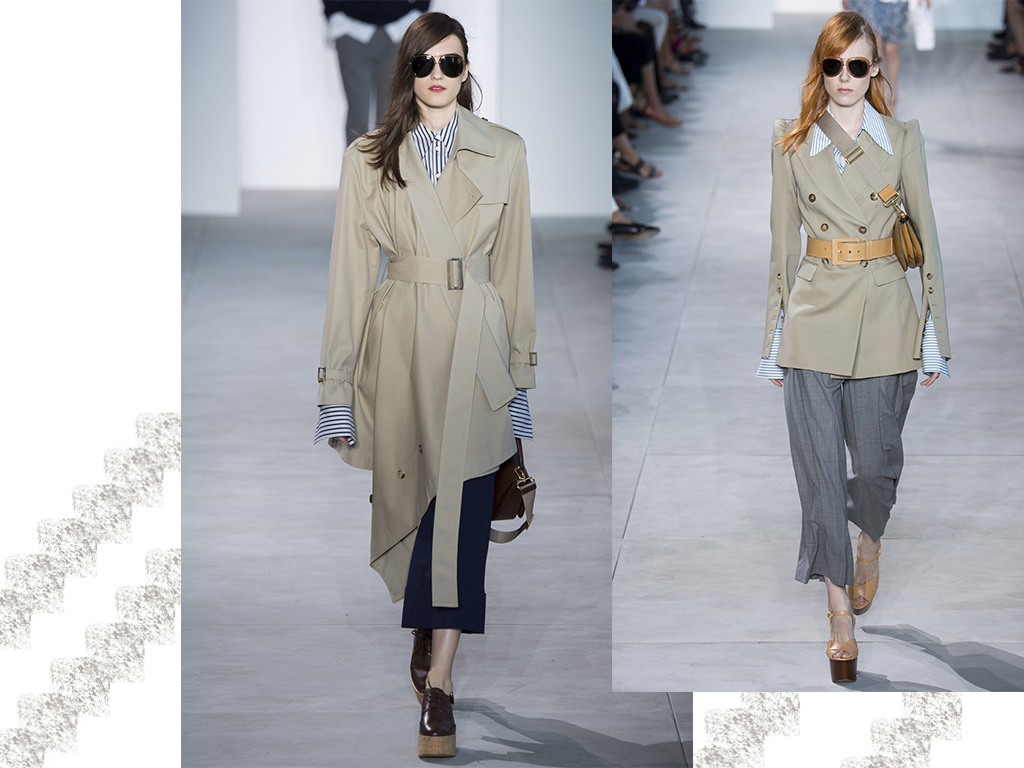 Khakis, Your Spring Summer Denim.
You may or may not like this garment or better say color.
A curious fact I found is that this was Audrey Hepburn and JFK's favorite color. More about this here.
Most of us, when we hear the word Khaki, the first thing that comes to our mind is:
Typical Dad Docker's
Your favorite trench coat.
Khaki for Spring 
As a matter of fact I do like Khaki. I find it very flexible, neutral and a relaxing color.
This season, designers such as Carolina Herrera, Valentino and many more  didn't hesitate to bring this color to the runways.
Even if the fabric can seem heavy for Spring Summer, there are plenty of options where you can incorporate this color.
Stylish ways to wear khaki
It may be a little hard to stop thinking about your dad's Docker's, when you hear  the word "khaki". It's just a matter of time to accept that we will see this color in many different ways.  By going "cray, cray" like mixing it with textures and patterns. Even better, incorporated in garments in unexpected ways.
I bet, you are going to end up LOVING IT!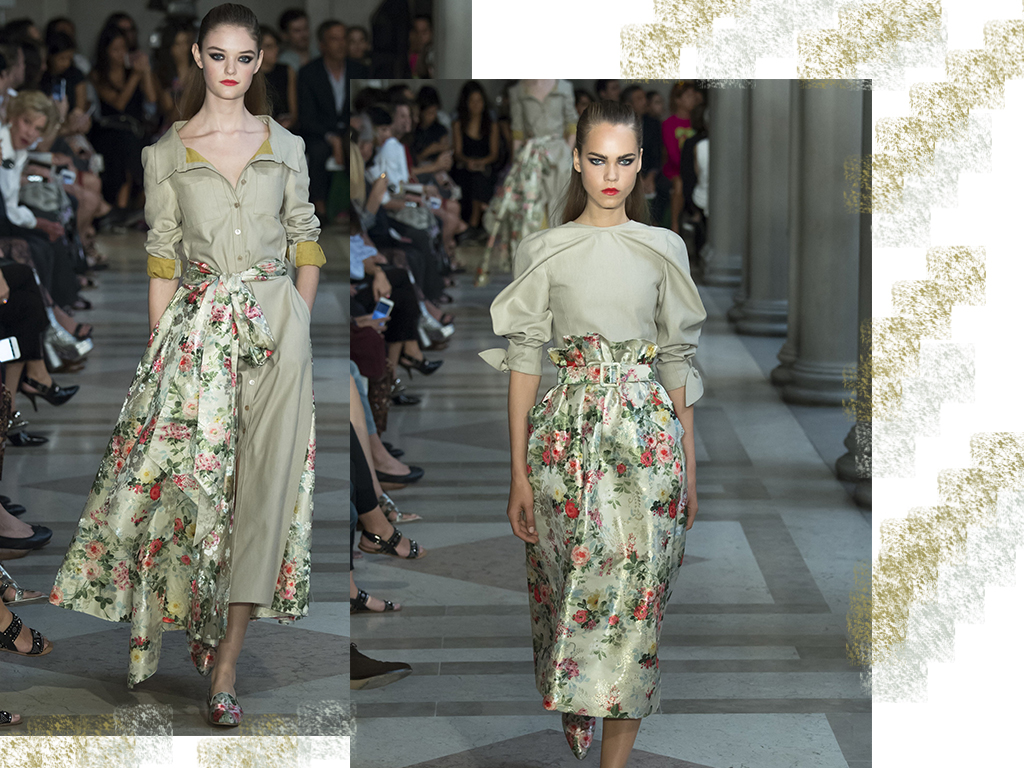 I love the way Carolina Herrera incorporated the so much already mentioned khaki color.
Keeping up  with her well know stylized female silhouette, accentuating the waist and mixing it with a delicate floral fabric.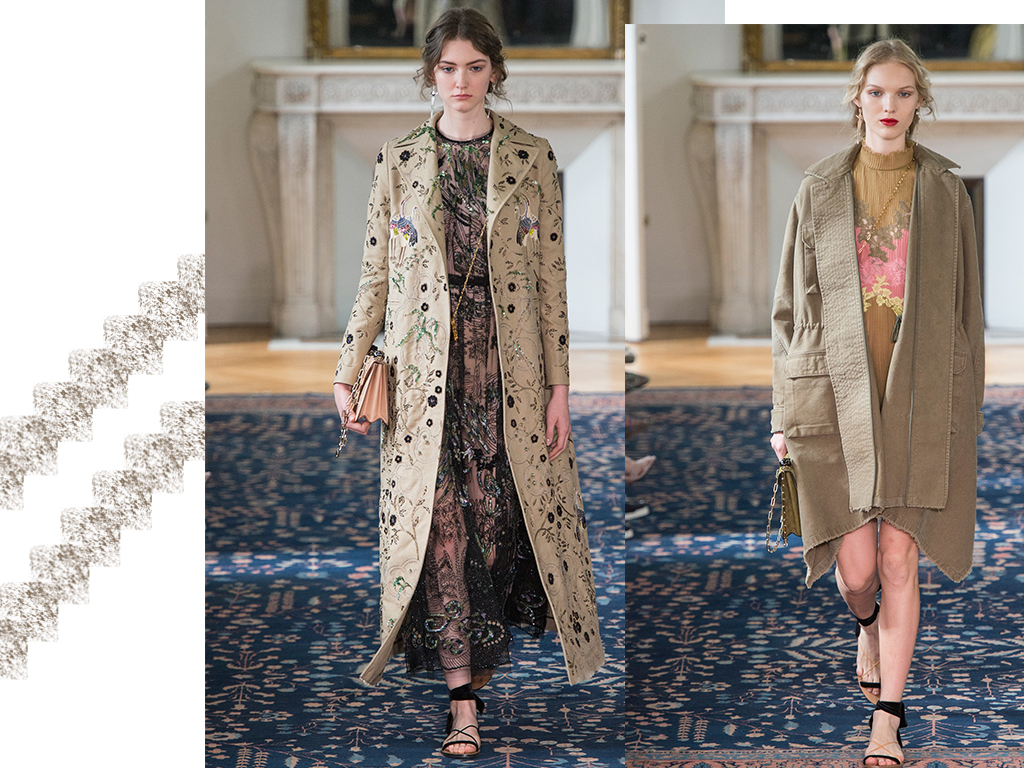 Valentino made my jaw drop to the floor. There is no better way to show how beautiful this color can be.
I do like the way Michael Kors (first picture) gives life to the color. Trech coat with wide lapels, asymmetric cuts and accentuating the waist.
So, what are your thoughts? Yes or No?
Because I love to do it. I have some cool clothes that I found with a bit of khaki on it.
If you have some recommended links, please let me know here on the comments. Because I'm ready for some shopping
!function(doc,s,id){ var e, p, cb; if(!doc.getElementById(id)) { e = doc.createElement(s); e.id = id; cb = new Date().getTime().toString(); p = '//shopsensewidget.shopstyle.com/widget-script.js?cb=1490152984412?cb=' + cb; e.src = p; doc.body.appendChild(e); } if(typeof window.ss_shopsense === 'object'){ if(doc.readyState === 'complete'){ window.ss_shopsense.init(); } } }(document, 'script', 'shopsensewidget-script');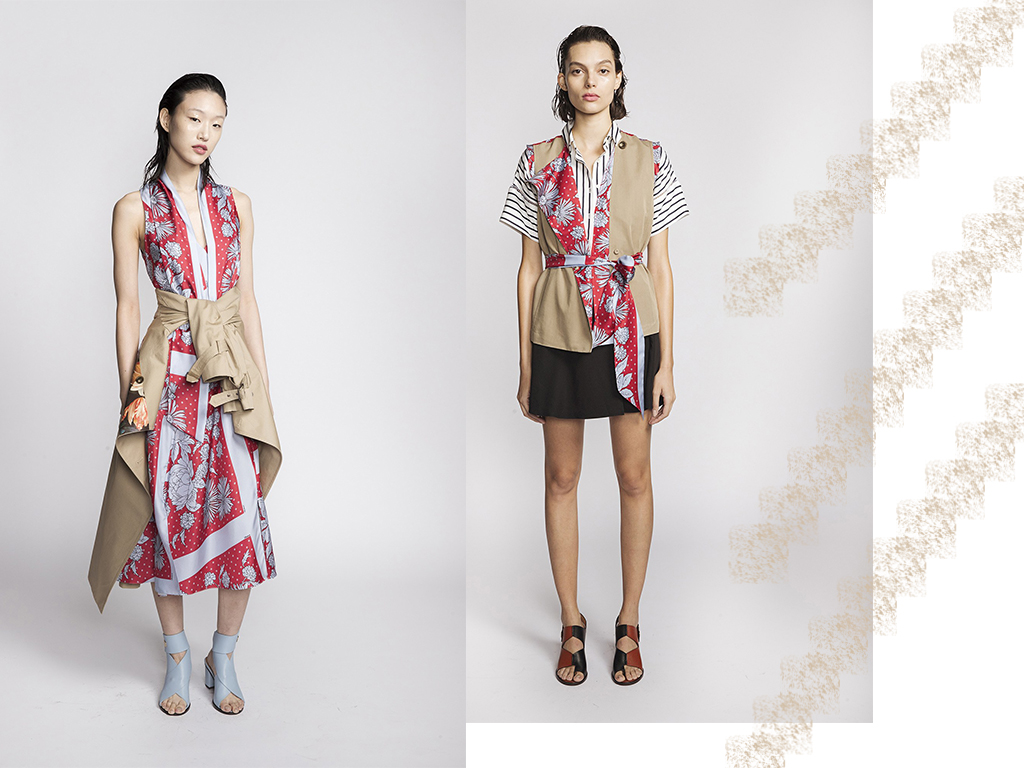 !function(doc,s,id){ var e, p, cb; if(!doc.getElementById(id)) { e = doc.createElement(s); e.id = id; cb = new Date().getTime().toString(); p = '//shopsensewidget.shopstyle.com/widget-script.js?cb=1490152984412?cb=' + cb; e.src = p; doc.body.appendChild(e); } if(typeof window.ss_shopsense === 'object'){ if(doc.readyState === 'complete'){ window.ss_shopsense.init(); } } }(document, 'script', 'shopsensewidget-script');