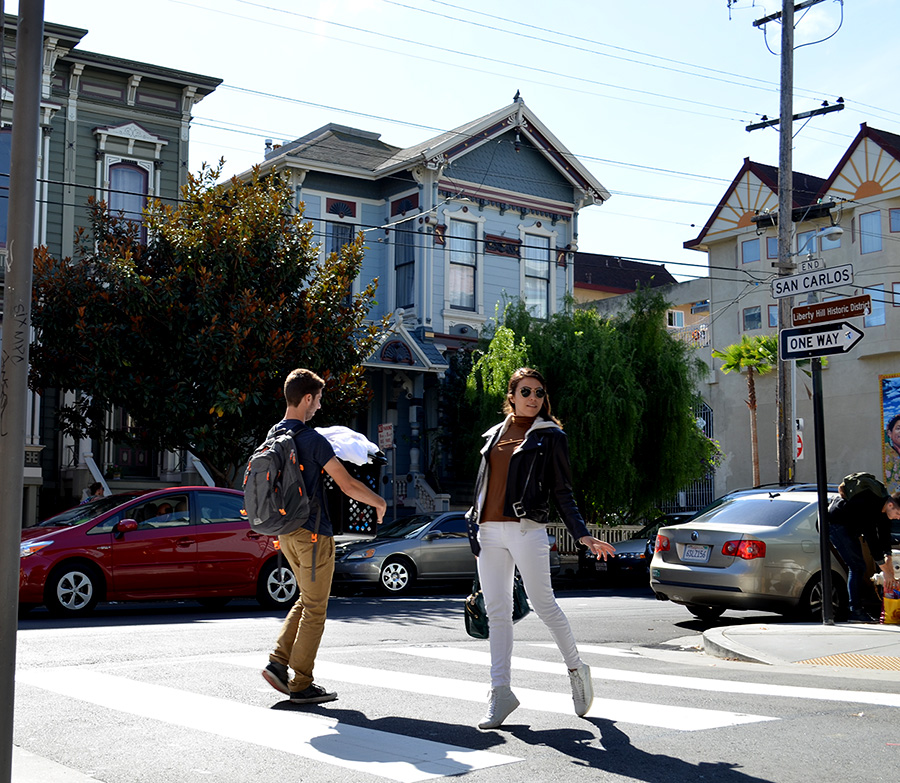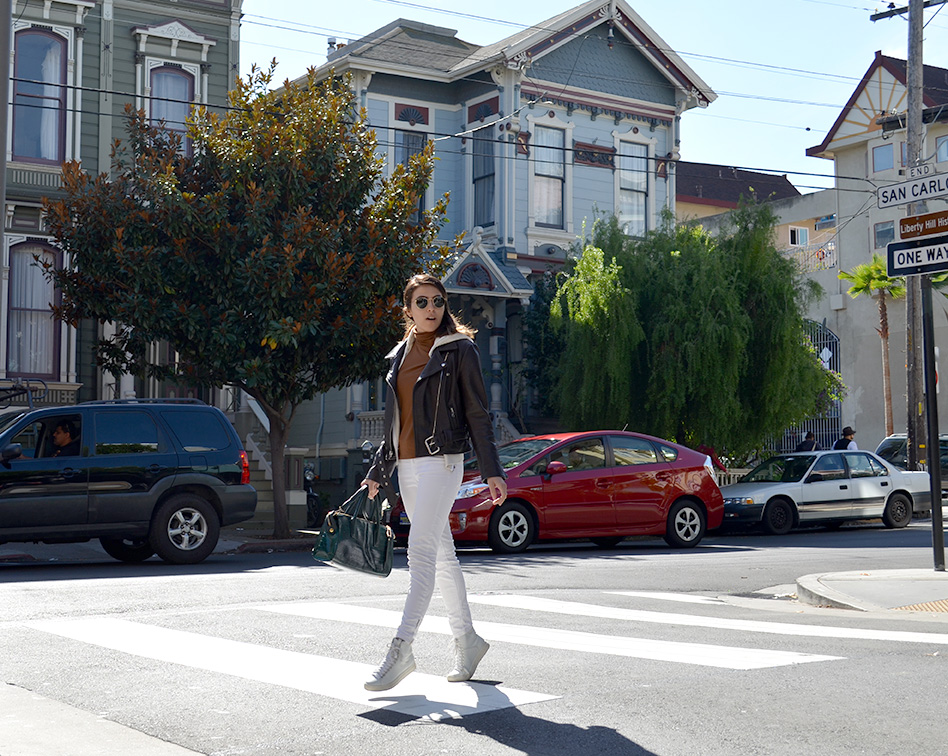 Leather Jacket
If something makes you think that leather jackets are gone for this season, let me tell you… WRONG!!!
I don't know if they already deserve the term "classic" but they are to me.I remember them in my mom's and even my dad's wardrobe.
That leather jacket with belt and buttons. The colors were bold enough (for me) yellow, red, purple, bright  leather. One of the things I do not like at all were those long neck type leather jacket just as they were in the 70s.I  love leather jackets and I think every woman should own at least one. Not to mention men (They look so handsome in a good leather jacket).
In this look…
I was on my "off duity" type of day. Wearing white skinny jeans, and my brown dark Reformation leather Jacket. Pairing up with white sneakers and Oh! a beige hoodie.
Giving a more relaxed look and also because it was cold.You can throw a leather jacket on any outfit and I can tell you without a doubt, You'll look phenomenal.
What to invest in for Fall?
You know that the embroidery trend is everywhere and in every garment. Right? Or what about those with Silver stud-embellished?
Oh man! Those jackets are to preserve and pass on from generation to generation.
Now that I mention, I remember when I was in College. I designed a jacket for Ricardo, with details on the shoulder that went all the way to the back. I actually made it.
That's what he called it, as they say in Spanish. "Gajes del oficio" or Occupational hazards in a weird translation.
I'll leave you guys with some cool jacket ideas for him/her. I actually think it's a great gift investment.
!function(doc,s,id){ var e, p, cb; if(!doc.getElementById(id)) { e = doc.createElement(s); e.id = id; cb = new Date().getTime().toString(); p = '//shopsensewidget.shopstyle.com/widget-script.js?cb=1478709169926?cb=' + cb; e.src = p; doc.body.appendChild(e); } if(typeof window.ss_shopsense === 'object'){ if(doc.readyState === 'complete'){ window.ss_shopsense.init(); } } }(document, 'script', 'shopsensewidget-script');
Sign Up for Our Newsletters