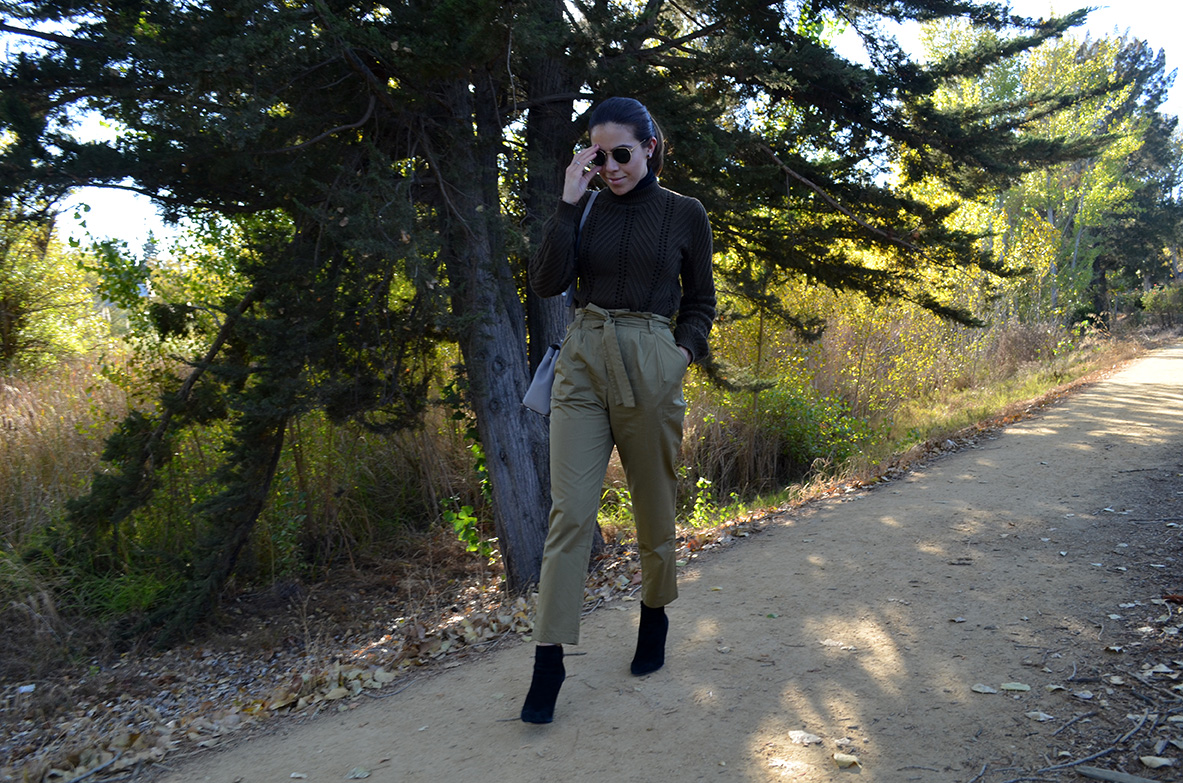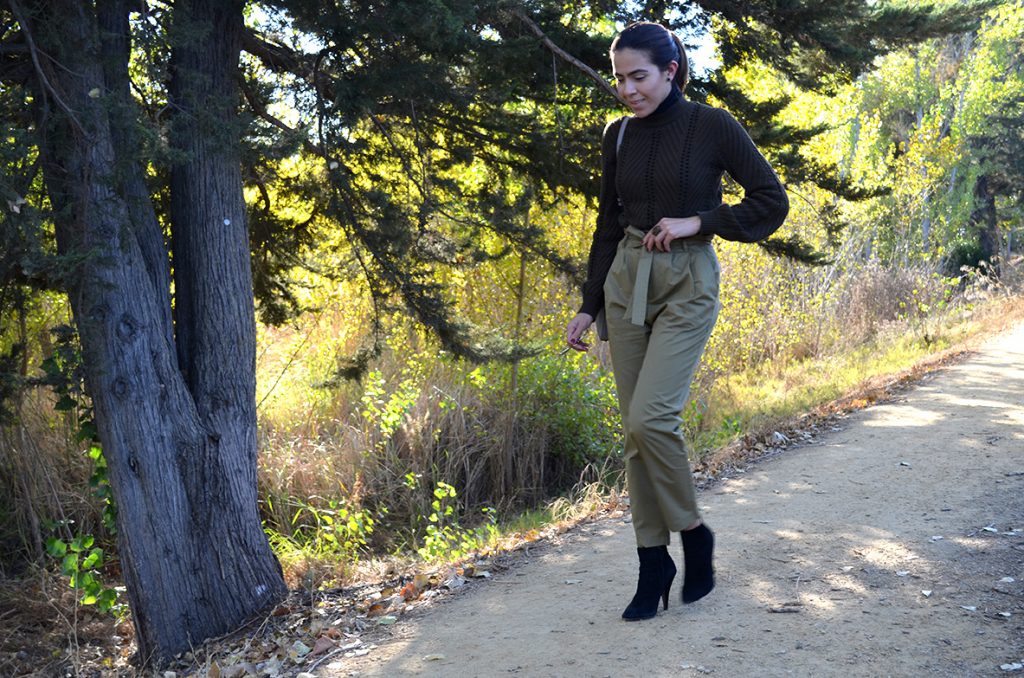 I was cleaning my closet & analyzing the color palette. I tend to go with this color when it comes to my personal style.
As I mentioned on this post (here) blue is one of my favorites. I also noticed that olive green, white and all the earth palette are predominant in my wardrobe.  I asked myself,
Why is that?
Long story short, green is the color of balance and harmony. From a color psychology perspective, it's the great balancer of the heart and emotions. Creating equilibrium between the head and the heart (read more here)
Although the traditional color for peace, 'offering an olive branch,'
There is also a strength of character with it.  It can overcome adversity to develop an understanding and caring of the feelings of others.
THAT'S AN AMAZING THING RIGHT?
There's my answer to… Why do I have so much clothes in this color?!
Wearing belted pants with a tucked sweater. Again pair in it with a pair of suede booties.  With pulled up hair so the  detail of the sweater  can be seen. That's how I put my fashion army style together.
Olive green pairs with black, white, beige and dusty rose. CUTE!
I can imagine a green olive cape, suede olive green boots or leather gloves. BOOM  (that calls out my name).
Well, I think I'm going to make a post  about those trends I'm all in for… From high fashion to cool and affordable finds.
You have something specific you may want to see on the blog?
Let me know.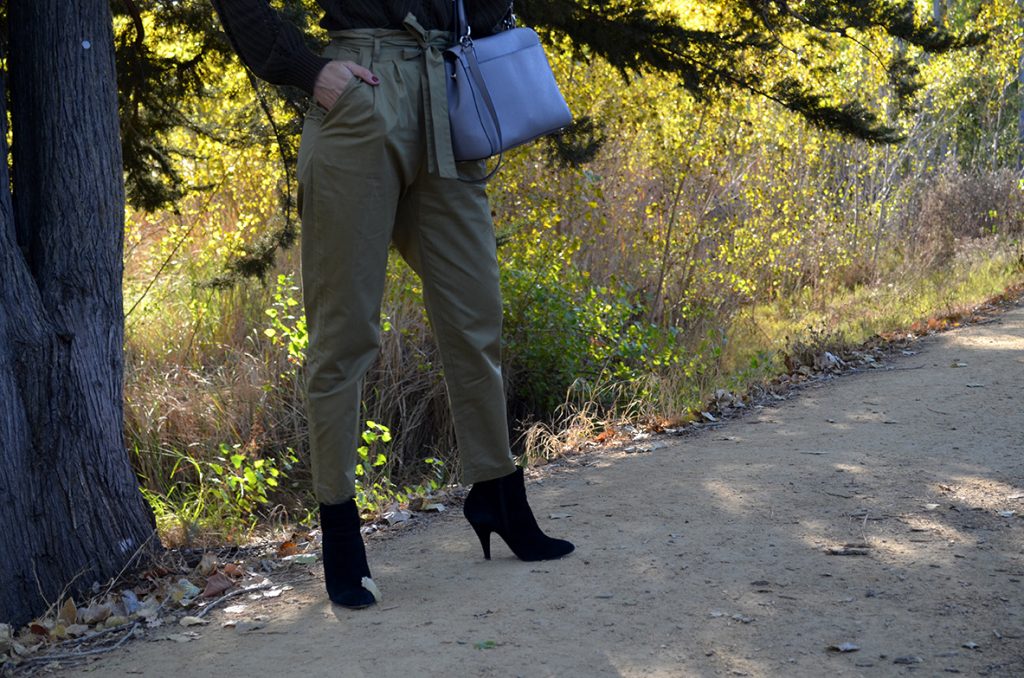 !function(doc,s,id){ var e, p, cb; if(!doc.getElementById(id)) { e = doc.createElement(s); e.id = id; cb = new Date().getTime().toString(); p = '//shopsensewidget.shopstyle.com/widget-script.js?cb=1509119912729?cb=' + cb; e.src = p; doc.body.appendChild(e); } if(typeof window.ss_shopsense === 'object'){ if(doc.readyState === 'complete'){ window.ss_shopsense.init(); } } }(document, 'script', 'shopsensewidget-script');
Sign Up for Our Newsletters