Fall 2018 Trend
Let's talk about Fall, one of the seasons that brings a lot of mixed feelings –At least for me– Once I start to see how the color of the leaves transform into more earthy colors. The days are shorter. The nights are colder. –Here's where the pressure starts, speaking about work life– Not to mention when the stores are transformed from Halloween to Thanksgiving to Christmas in the blink of an eye.  I say to myself. "Ok, there goes the year"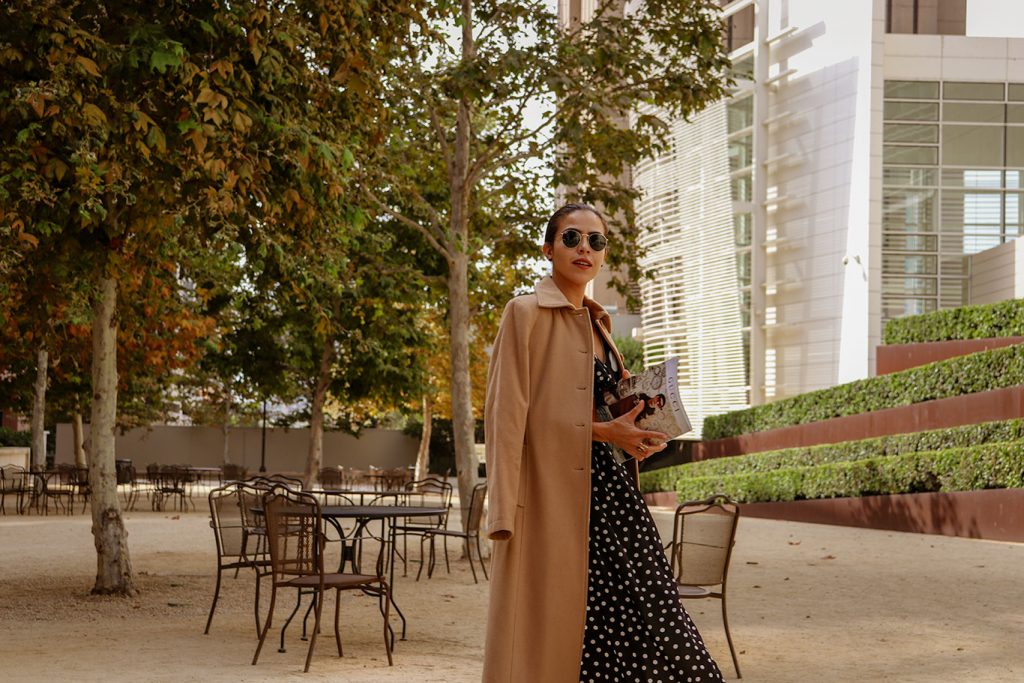 As a matter of fact it's definitely one of my favorite seasons. I love the smell of cinnamon and spices in stores, the season  where I see most of my family, gatherings with friends, none stop parties. And clearly my favorite season I like the most wardrobe wise. Layering style, stylish gloves, hats,  boots and Fall accessories.
Prints  Fall 2018
DelPozo, Diane von Furstenberg, Anna Sui, Gucci, Prada  propose prints on prints.  A busy look to the eye like for example.
Plaid with flowers.
Flowers with flowers.
Polka dot and geometric figures.
Tweed with maybe flowers or plaid.
As Mexican moms would say. "She got up, put on the first thing she saw and walk out of the house" Perhaps I think this time that "dicho" could apply. The key is i …
How to Balance Fall 2018 Prints
If you — like me–,  don't dare so much to use prints on prints.  A way to balance patterns  is to do it with a solid color. Maybe play with the shades and hues of that solid color like I did. Since the dress itself is already playing with the print and the volume. I decided to give it a more earthy and warmer tone.  Wearing knee boots and a coat the same length as the dress. Since the dress actually has a more summery fabric and I didn't get a chance to use wear it. Perks of  living in Southern California. You can maximize the use of your wardrobe each season.
I almost forgot, this is the first look of the four in the series "One Garment, 4 Ways to Wear It"
So far, what do you think of this look?