Ruffle FLORAL Skirt
This may be your sarcastic reaction about this post,
Floral for Spring?!! What? Seriously?
Yes I know!
Honestly,  I I couldn't help it and so I purchased this cute skirt.
The fact that is a HI-LOW skirt I simply fell in love with it.
I don't know why. Some of the things I buy,  somehow remind me of moments when I started to be a fashion enthusiast.
My Sister used to have a Carmen Miranda costume. The skirt was so pretty that I used to wear it as part of my looks. I was like 9 years old ??‍♀️
Ruffle Skirt Trend 
I haven't had the opportunity to attend a fashion week, but that doesn't mean that I'm not in the loop of what's going on.
Altuzarra skirts where to die for. See the collection here.

Jonathan Simkha

Wooow I can not choose which one I like best.
 Rodarte is like wearing a piece of art.
Prabal Gurung…Well, you have to see. Be ready to drop your jaw.
About this look
I have a "problem" when I go shopping.
I always, always  buy bottoms, and I completely forget about the tops. (I have to work on that)
Good thing is that the tone of the skirt goes with a bunch of colors.
And I wore it with a basic top. Also to keep the attention on the skirt.
I always say that when wearing this type of skirt (HI-LOW or RUFFLE SKIRT), you have to follow the fresh and pure line of the look.
Remember Spring is here, SO! You might as well take advantage of the sandals you have in your wardrobe.
Try to balance the shape with colors. Should you tuck it your top or not? And some other factors
I'd love to see the way you did it!
Send me your photos to my email in the contact area.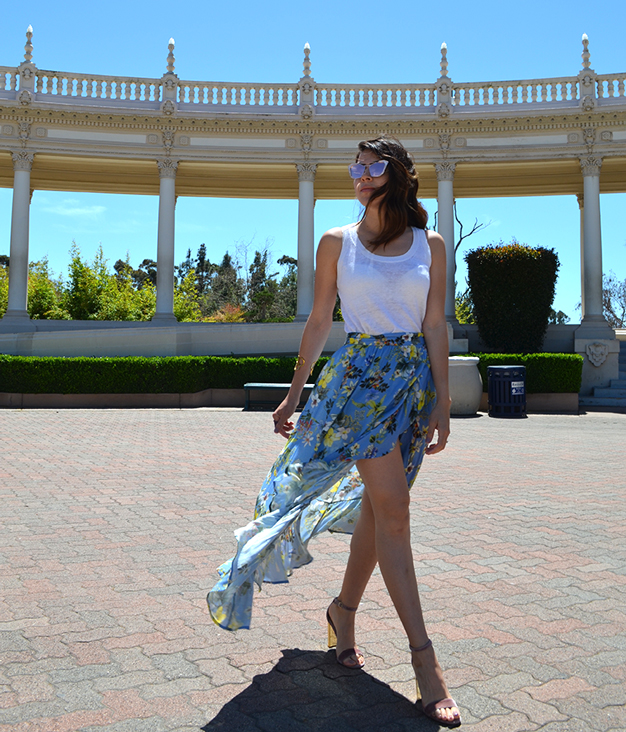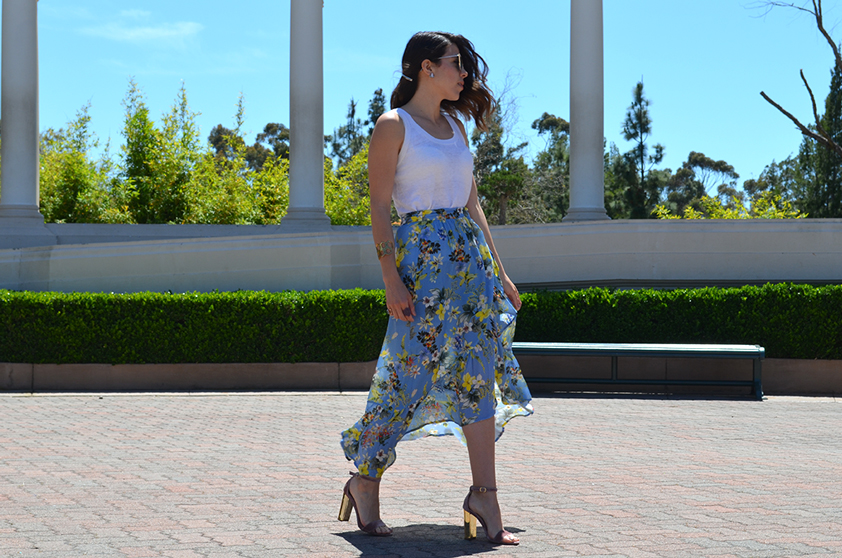 !function(doc,s,id){ var e, p, cb; if(!doc.getElementById(id)) { e = doc.createElement(s); e.id = id; cb = new Date().getTime().toString(); p = '//shopsensewidget.shopstyle.com/widget-script.js?cb=1492705748162?cb=' + cb; e.src = p; doc.body.appendChild(e); } if(typeof window.ss_shopsense === 'object'){ if(doc.readyState === 'complete'){ window.ss_shopsense.init(); } } }(document, 'script', 'shopsensewidget-script');