The shoulder pads of this dress
The shoulder pads of this dress
I can count with the fingers of one hand the clothes my mom kept for when "her daughters grew up". Among them this dress that in the personal my fascinates the color not to mention the "killer shoulder pads".  You should see the meticulous structure with which they were made.
70's 80's Dress Style
If I'm not mistaken this dress is like the late 70's and early 80's.  I wasn't born yet!! I can easily say that this dress is over 30 years old. I don't even have a lot of memories of the '80s ( I wasn't even 2 years old)
I can easily imagine my mom wearing this dress.
Shoulder hair perfect volume ( Brigitte Bardot type of thing)
Pair of sandals with platform.
Stylish purse, not to big just perfect size.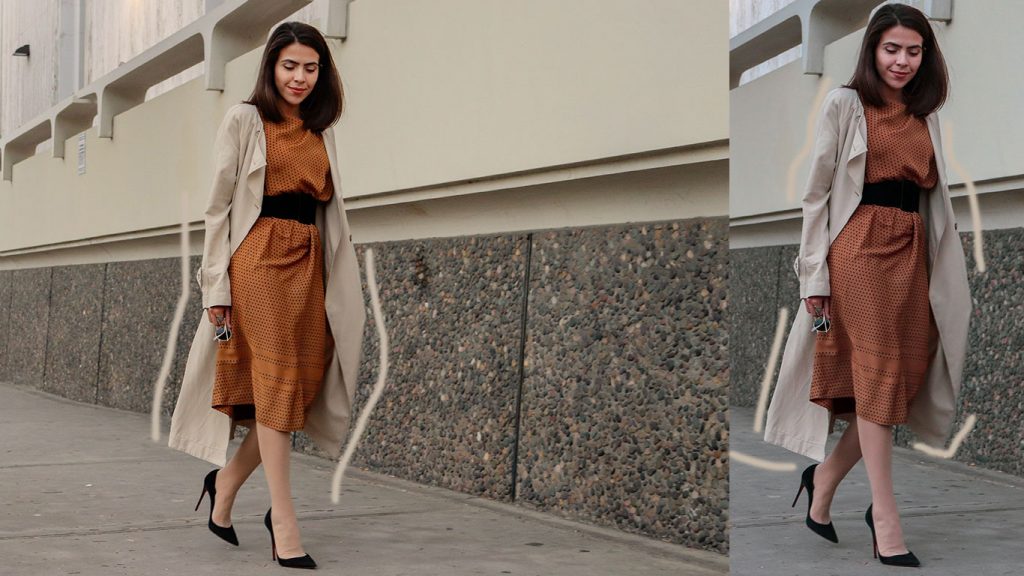 One garment, 4 ways to wear it…
Plaid blazer (one more time) by now you'll be tired of my saying "plaid blazer" –I really hope you are not–
This is the fourth way of how you would wear this plaid blazer. In case you don't see the previous ones here's the ONE, TWO and THREE ways I came up with.
While I was thinking about how I could style this look, my head was in between the 70's and 80's decade. Mixing textures and prints. Plaid, polka dots, velvet and gabardine. –Yep, I did it– I did love the result. Rocking those shoulder pads and accentuating the waist.
Walking through the busy city and the smell of freedom (maybe a little dramatic, but that's how it was).
So, which one of the four looks is your favorite.I really want to know!
Let me know in the comments and if you like the inspiration feel free to share honey!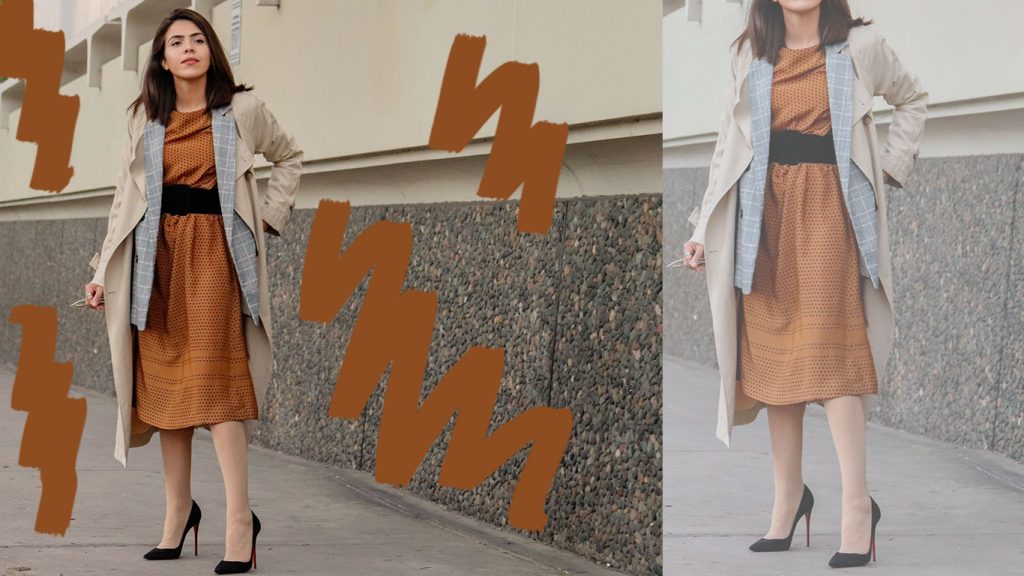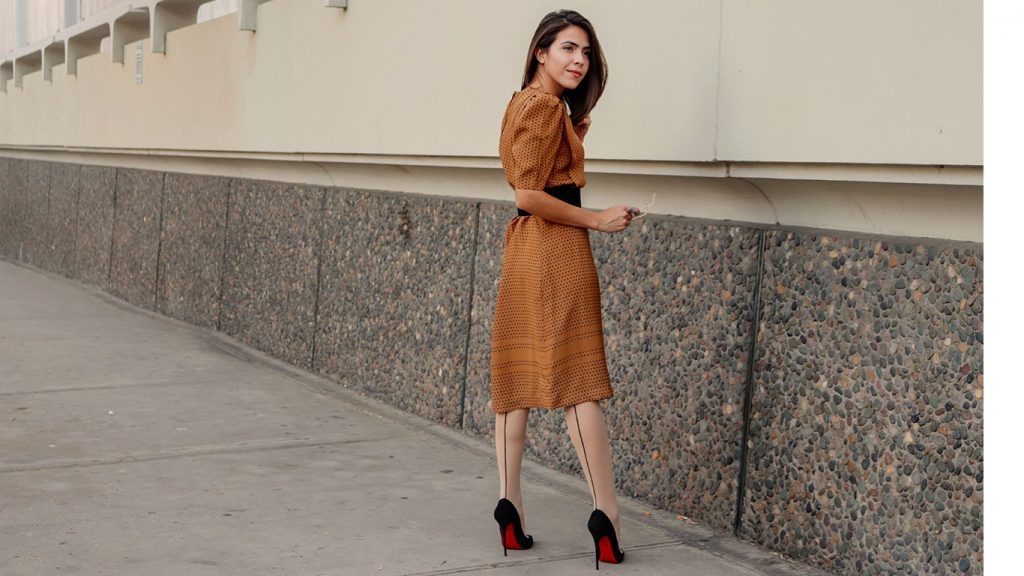 Besos, Karla