You're gonna love this Skirt.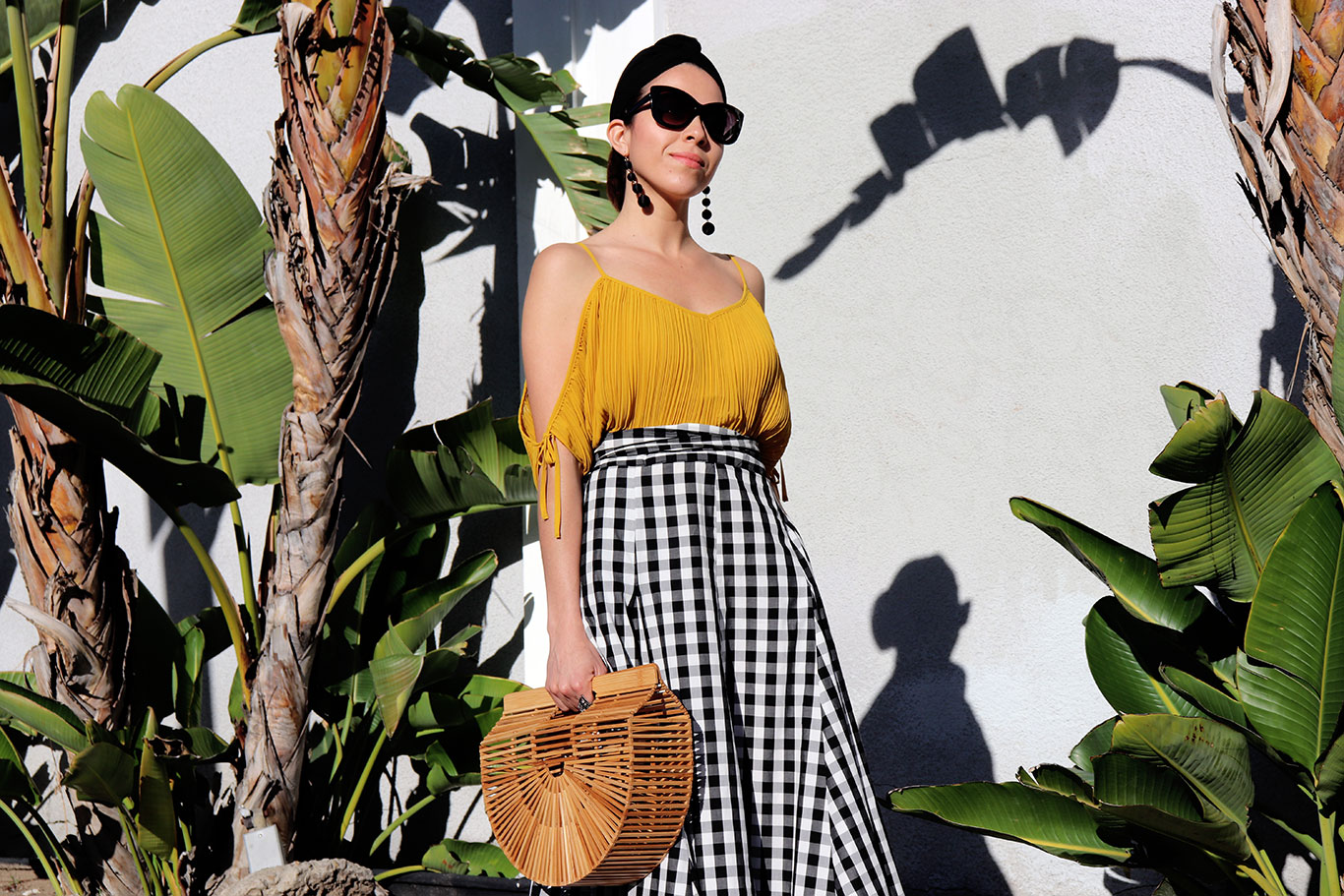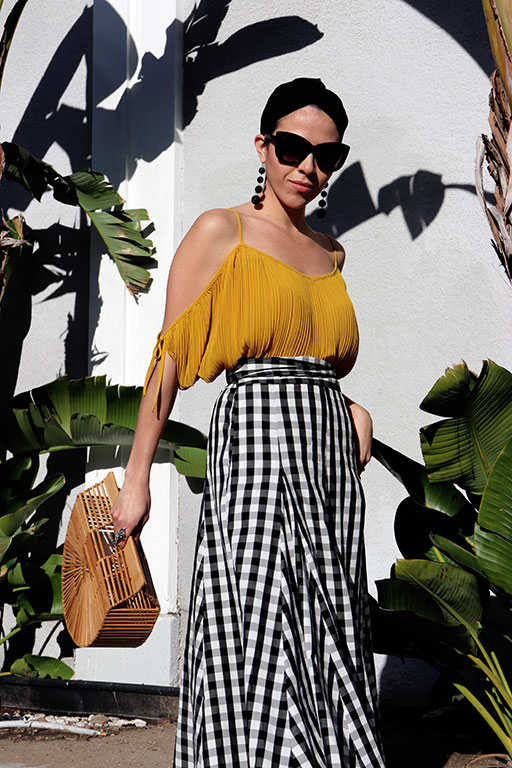 Spring Summer 2018 Trends.
For this  Spring Summer, we will quite a variety of trends.  One of the favorites is The 80's trend. YAAAS! 80's all day and night! To be honest, this trend really excites me.
Bold, Bright colors and Pastels. Being comfortable this season will not be the exceptions because if you thought that the white sneaker  trend was over, you're wrong! It's now stronger than ever but with a peculiar twist. " The ugly grandpa sneaker trend" WHAAAAT?!  Indeed, just take a look a these.
Among many many other trends, Flowers (duh) of course they will be present in every e-commerce or store you may visit.  And like me, in this post here, YELLOW. We will se a lot of YELLOW.  Tons of yellow dresses, so YOU ARE WELCOME!  You already know the color of your dress for your next event.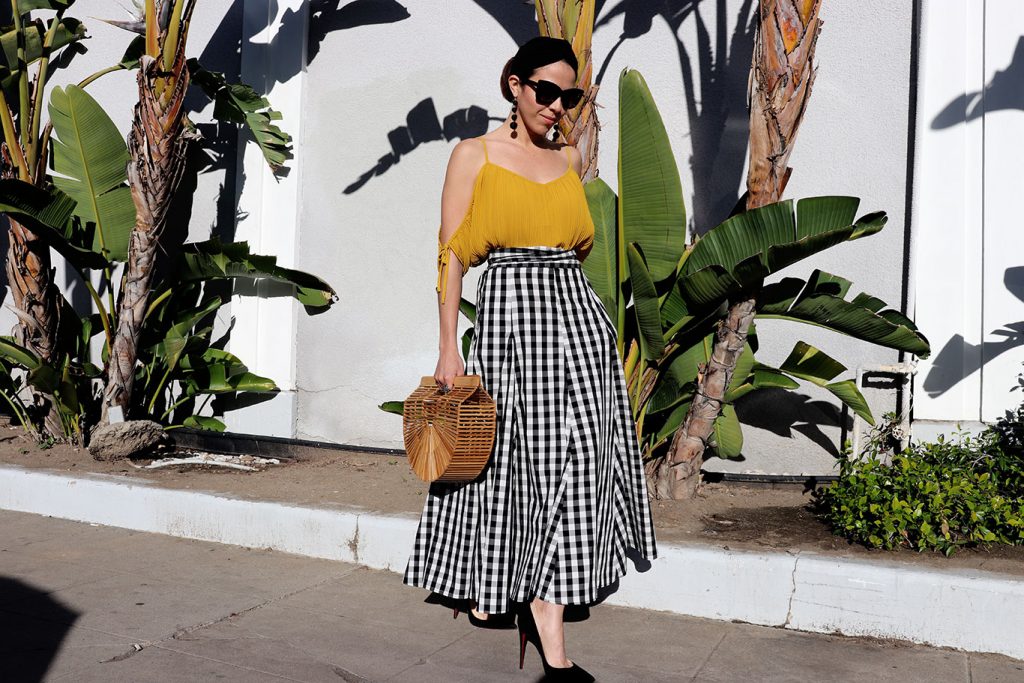 Turbans and Headband Trend.
Turbans are making their comeback, in case you want to add a turban to your outfit. You will be ON POINT  As vogue.uk says
"Turbans have long been associated with supremely stylish women, all of whom possess endless after-dark allure."
ooh!!! I didn't know I have a dark side. Oh well, now you know too. So, don't be shy put on a turban or a headband and embrace your stylish and sexy side.
About My Stylosophy Look
This look, as well as this one and this one, are part of my series One Garment 4 Looks.
This Who What Were skirt was love at first sight and here's the story.
It was a sunny day here in San Diego and after leaving the bank, I went to Target for the  main purpose of buying a side table which you can see in my next Fashion in Tech Video.
I saw the skirt on a manikin, loved it, looked for the size and took it. Why? I saw so many PROS in the skirt that I did'nt hesitate to buy it.
Classic style, belt on the waist that make's it narrow (yaas) a yellow top to give that POP. Going all out with one if my favorite killer shoes.
Turban which is actually a piece of fabric. Playing a little bit with shapes with my earrings because gingham on the skirt and pom pom on top.
Ok, I must say this Cult Gaia bag is a keeper and definitely the "Go to Bag" for this Spring.
I Can't wait to show you the 3 other outfits I created with this skirt.
Meanwhile….. tell me, what do you think about this look?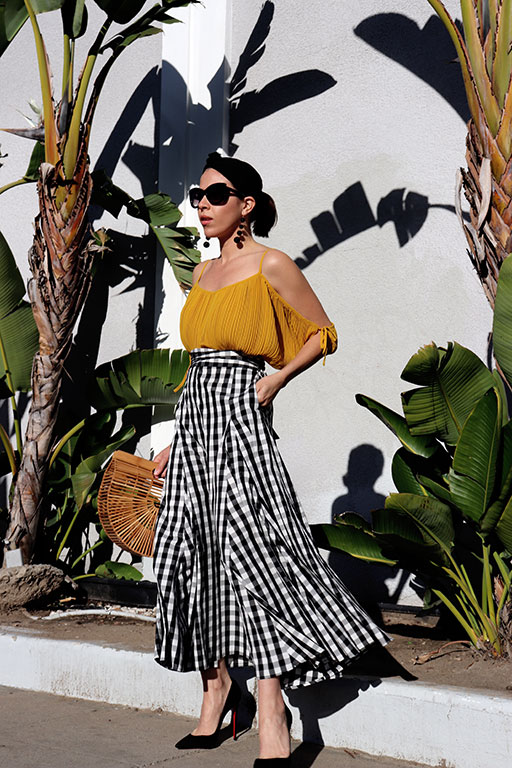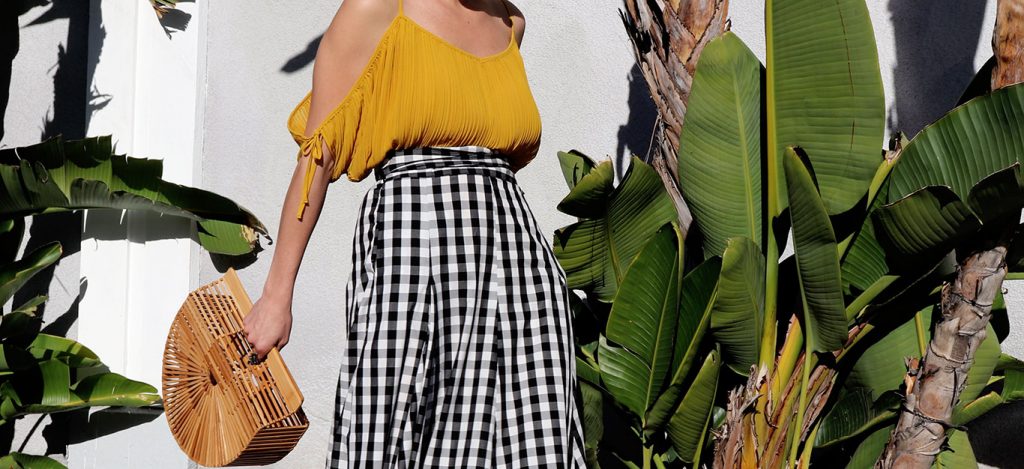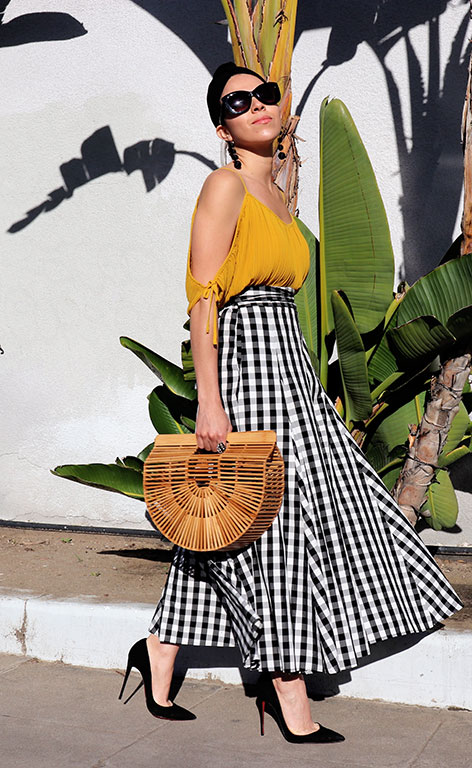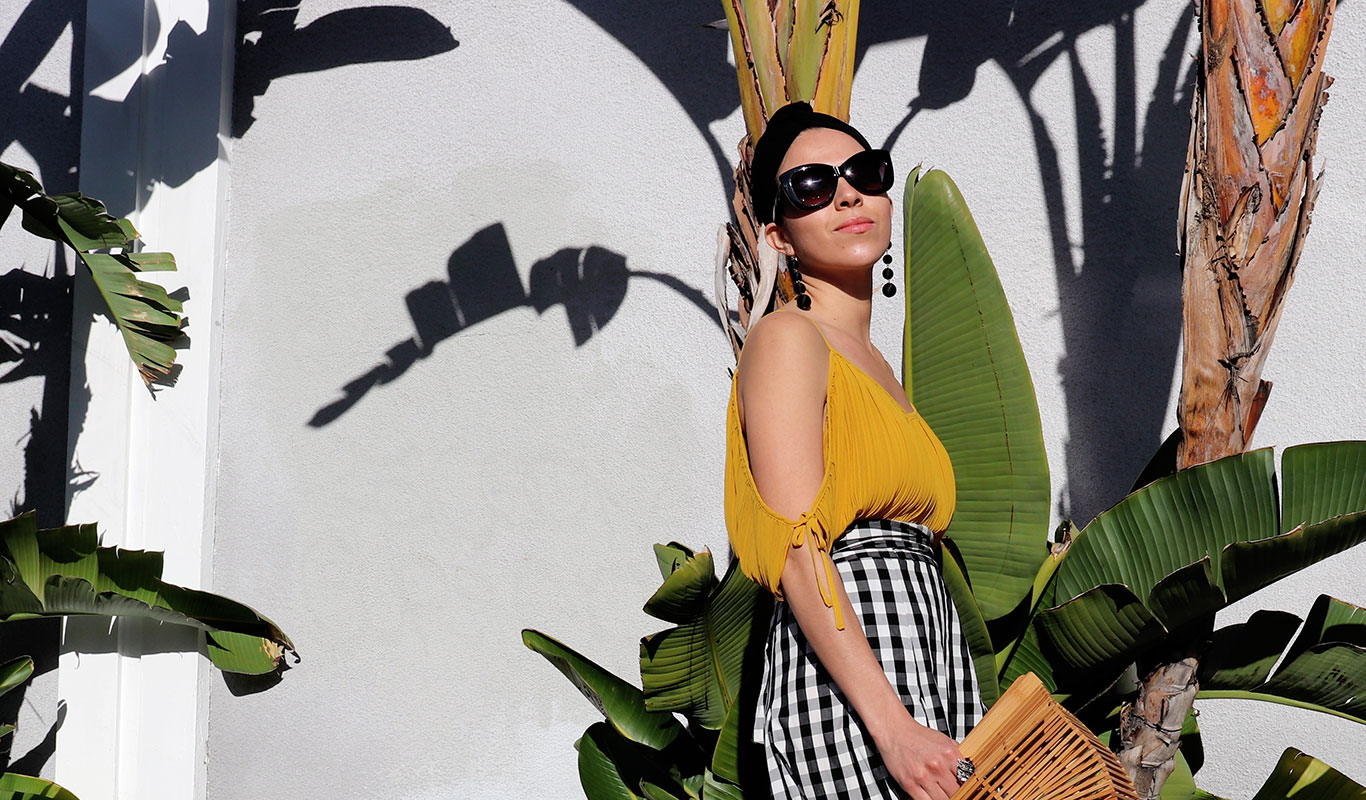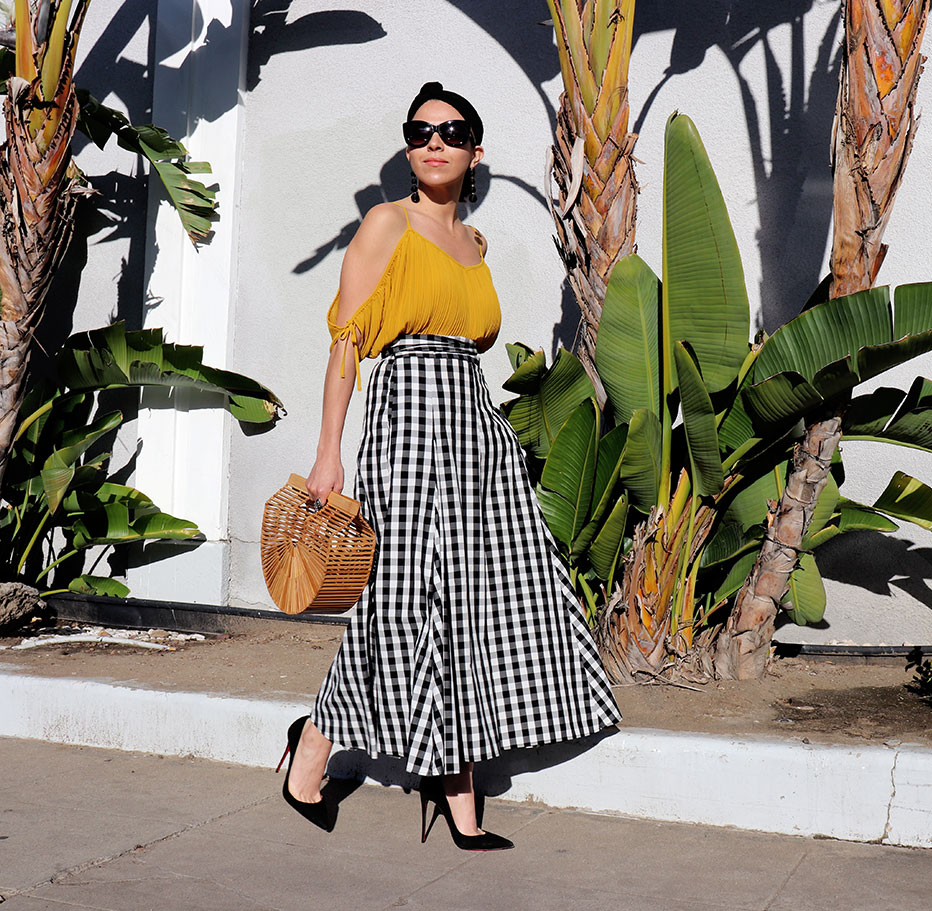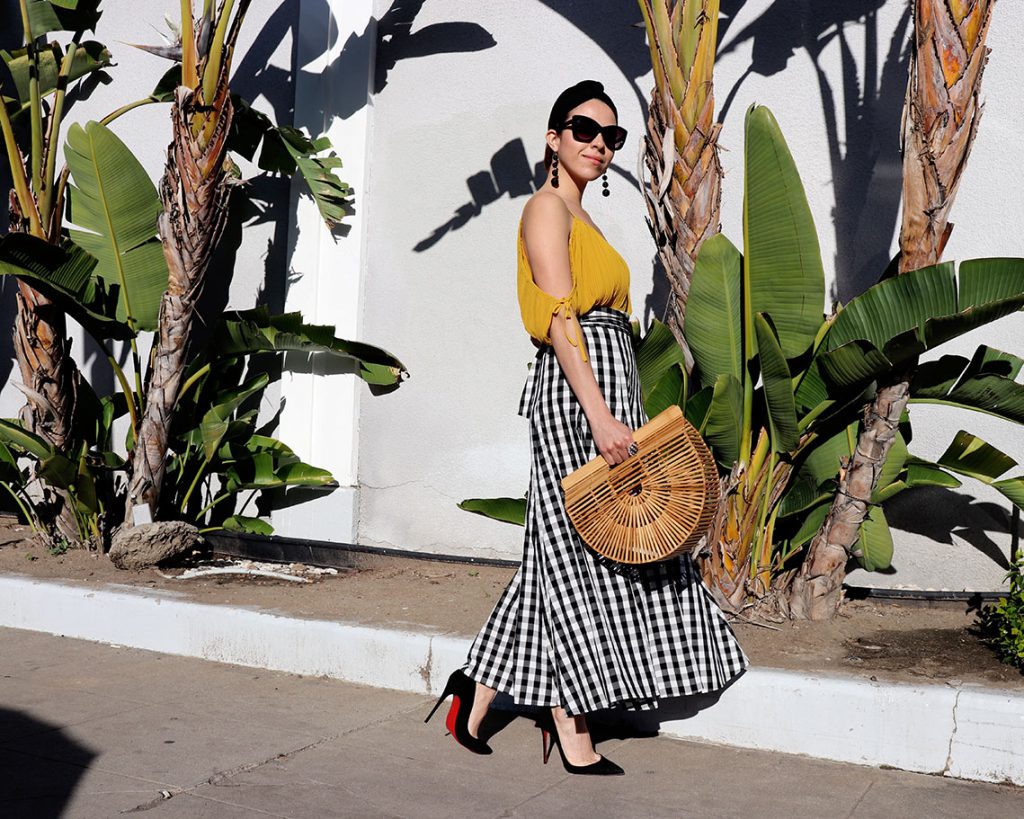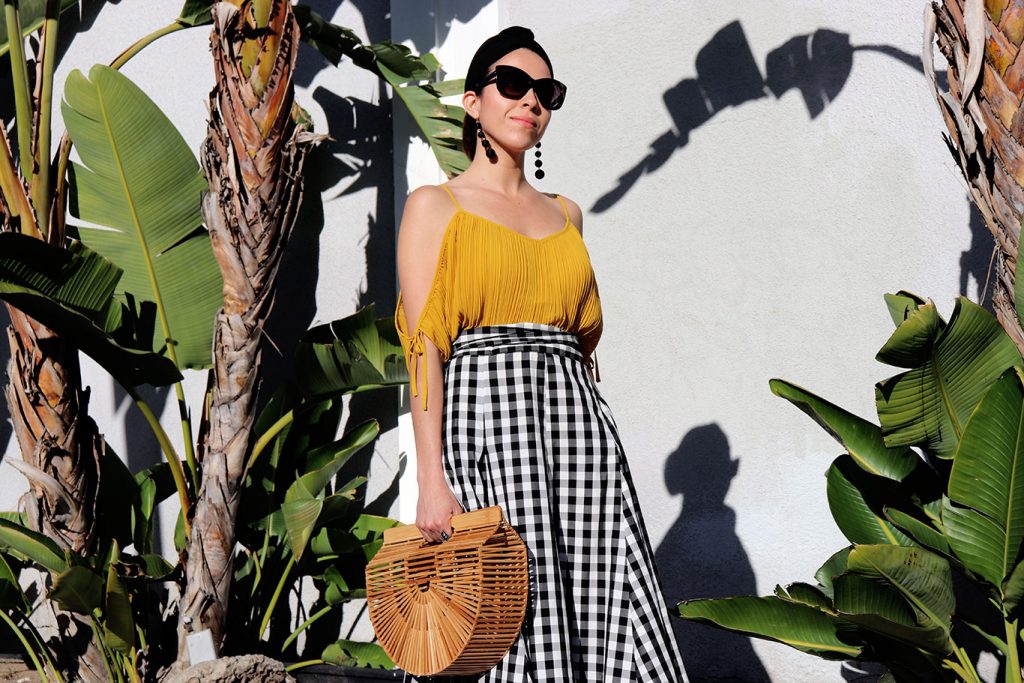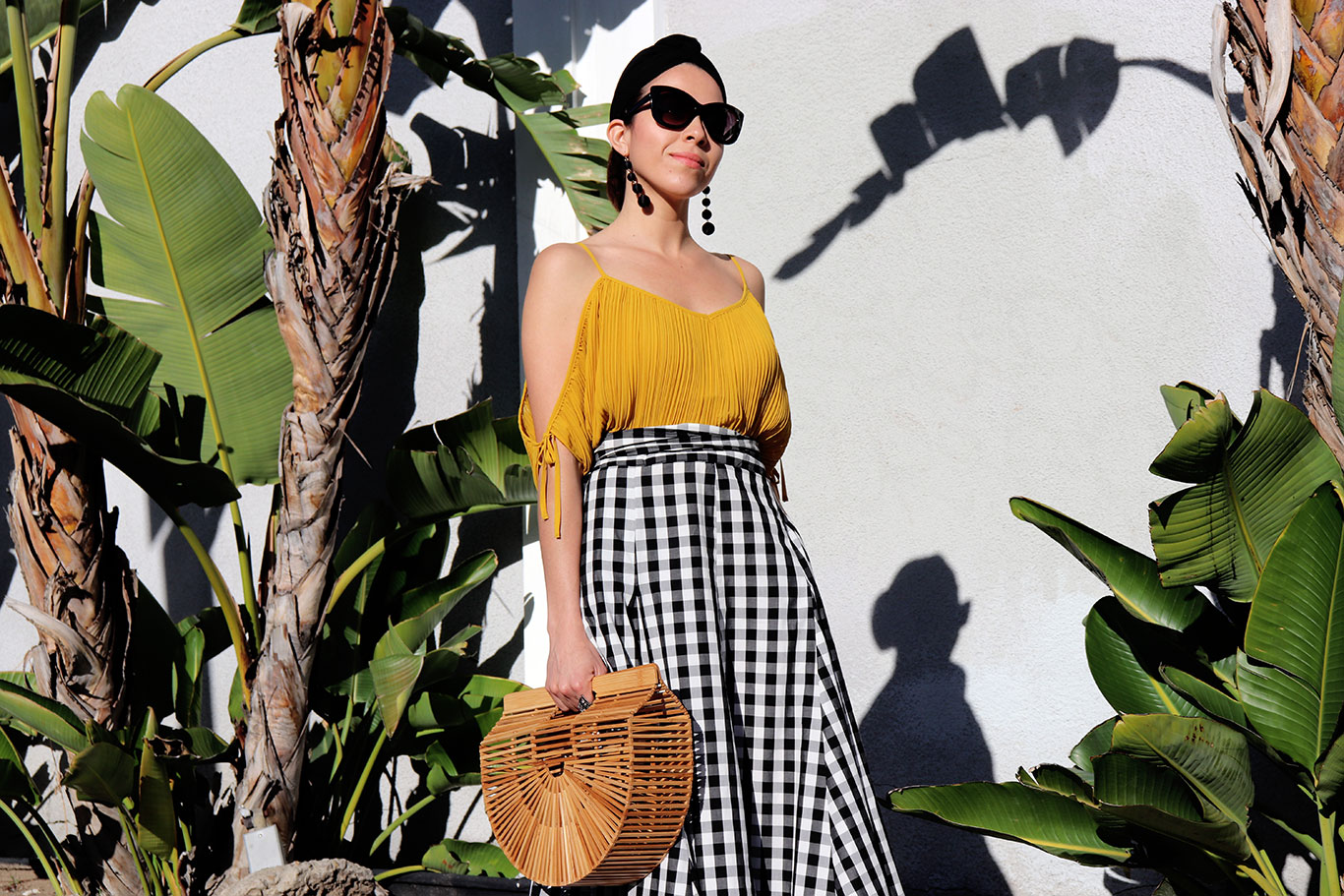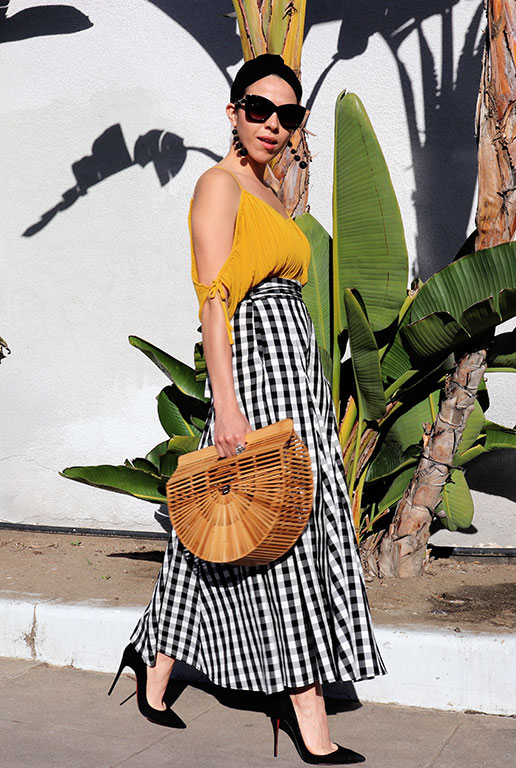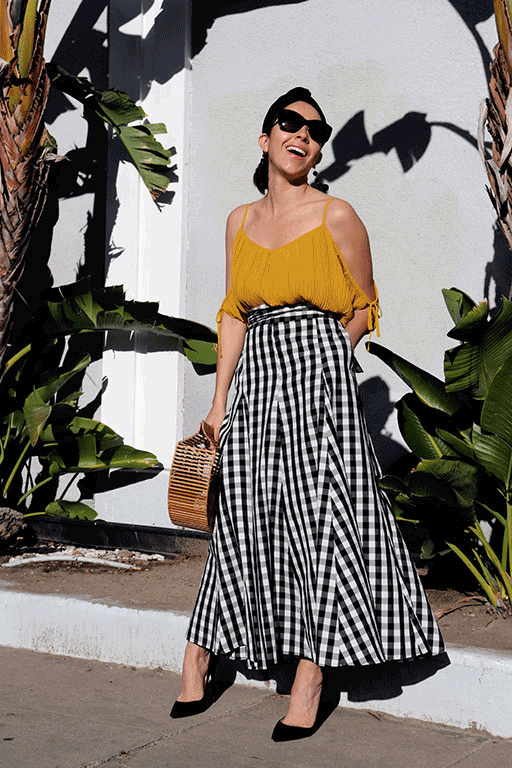 Sign Up for Our Newsletters