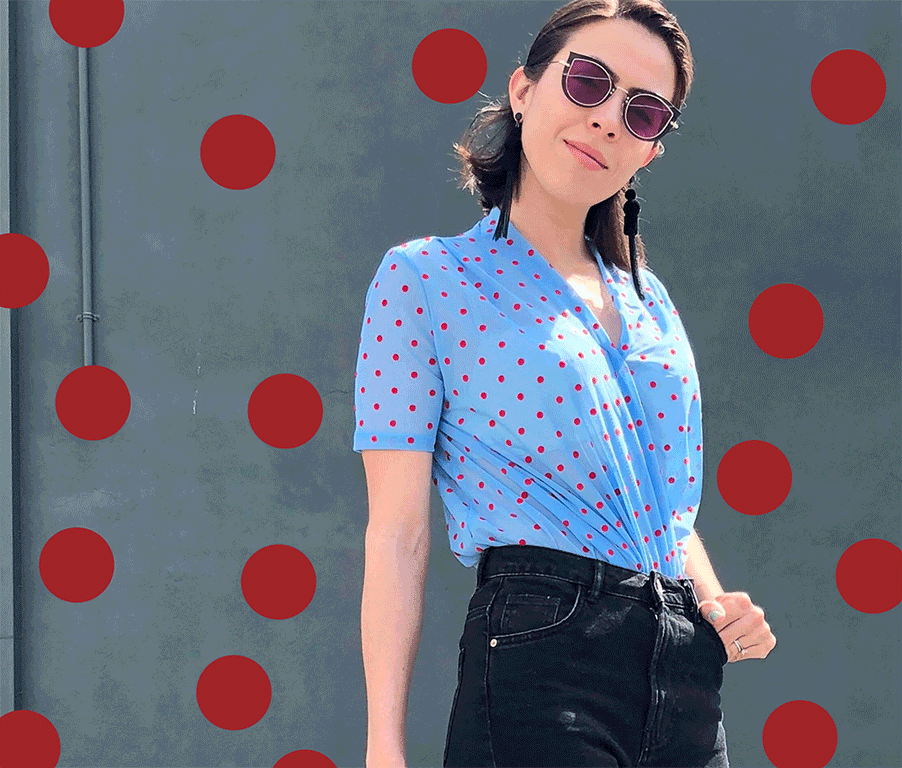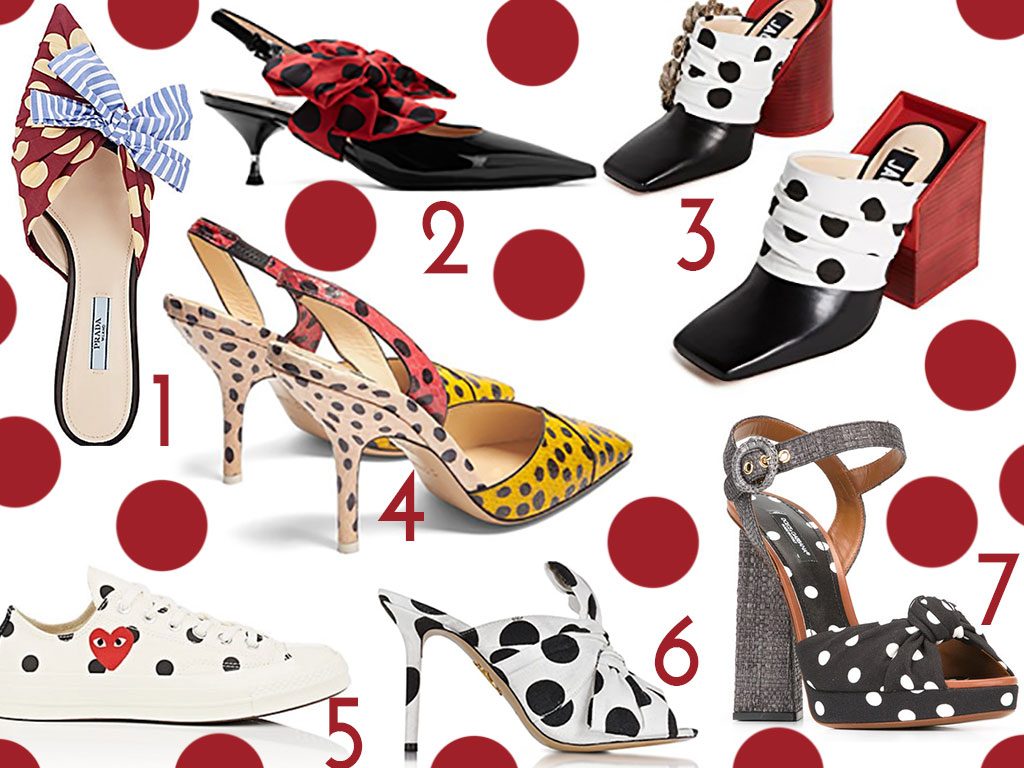 Click on the numbers to see each article
 Polka dot Trend 2018
Polka dot is one of the trends preferred by many. Among them I include myself ?? you can see HERE and HERE
Monochromatic color ways as well as  mixing prints and textures. I simply love this trend.
To some of us Polka dot is meaning of retro style (maybe minnie mouse too).  For me, pulls the trigger to make the question.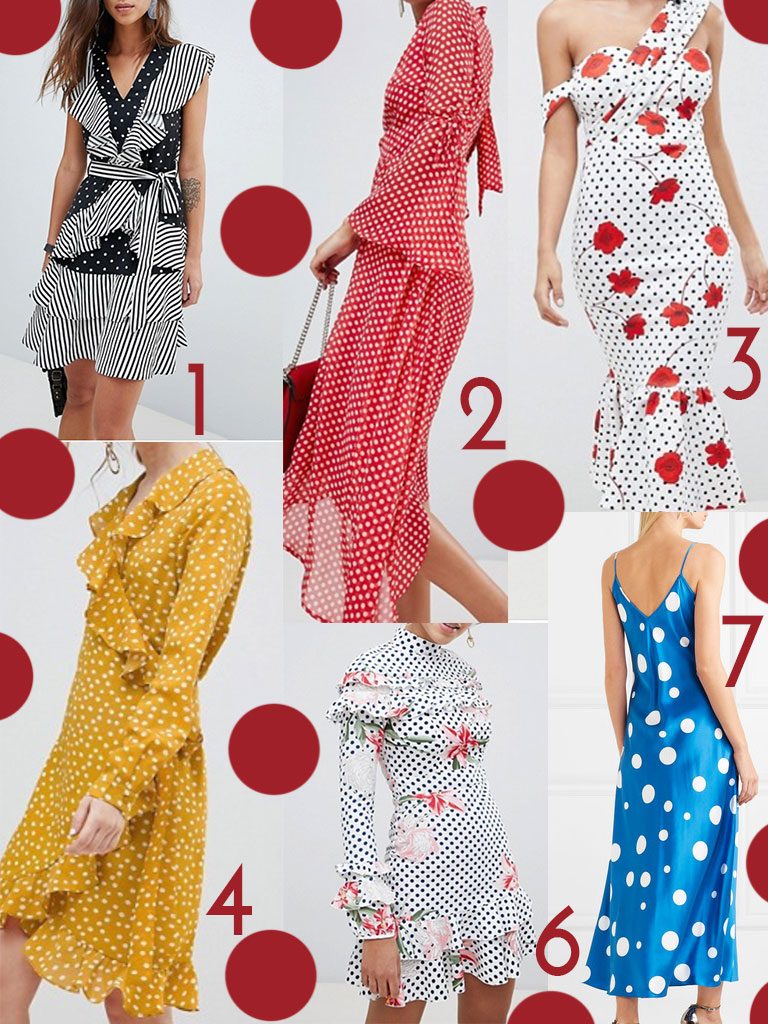 Click on the numbers to see each article
Where does the Polka dot name comes from
As always I did the research for you. And i found quite good amount of information.
1.- Polka dots have been around since at least the mid-1800s, although they weren't always called polka dots.

2.-The earliest known instances of polka dots were called "thalertupfen" in Germany the name come from the small dots being roughly the same size of a "thaler", a coin.

3.-During this same time period, Europe was experiencing the first wave of polka-frenzy, as Czech music flooded the continent with high-energy, dance-ready tunes. In the 1860's, polka made its way across the Atlantic to reach the New World.

4.-With both the pattern and the music being all the rage, it seems rather too easy to say that polka dots were named after the polka simply because people really liked them both at the same time; yet, this is exactly the explanation provided by most modern historians.

5.-For the curious, "polka" is a Polish term for "Polish Woman", though it's likely the name is a variant of "pulka", which is Czech for "half-step".
Quite interesting isn't it? You can read more  Here (source) and Here.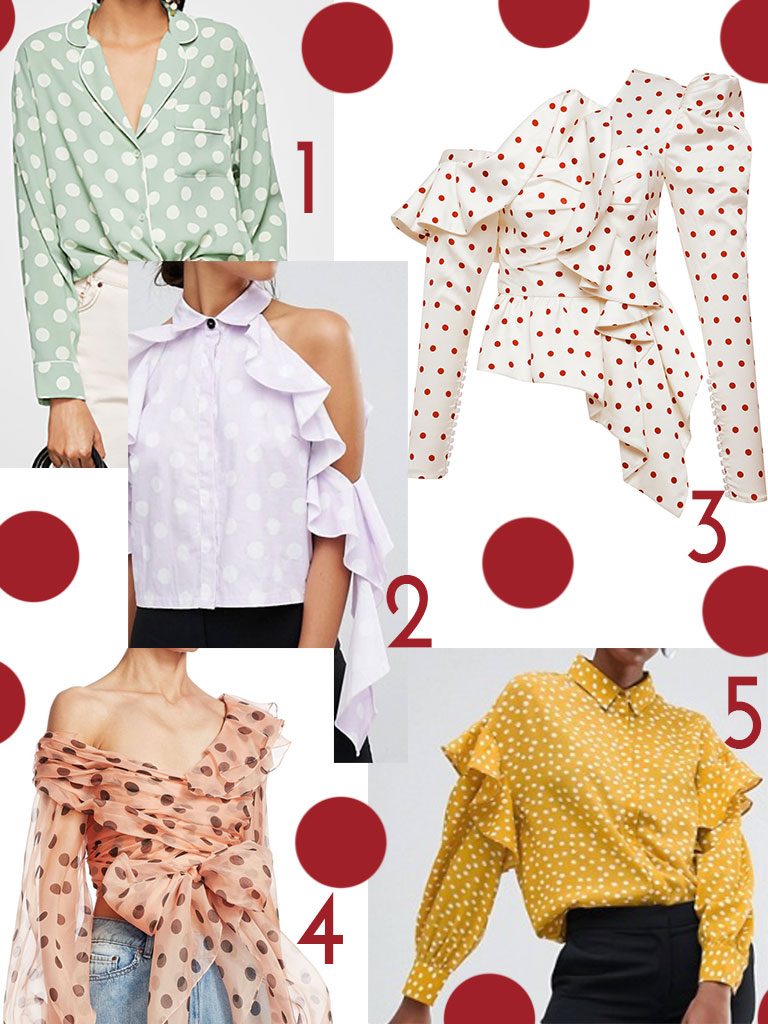 Click on the numbers to see each article
Sign Up for Our Newsletters