These over the knee boots are made for walking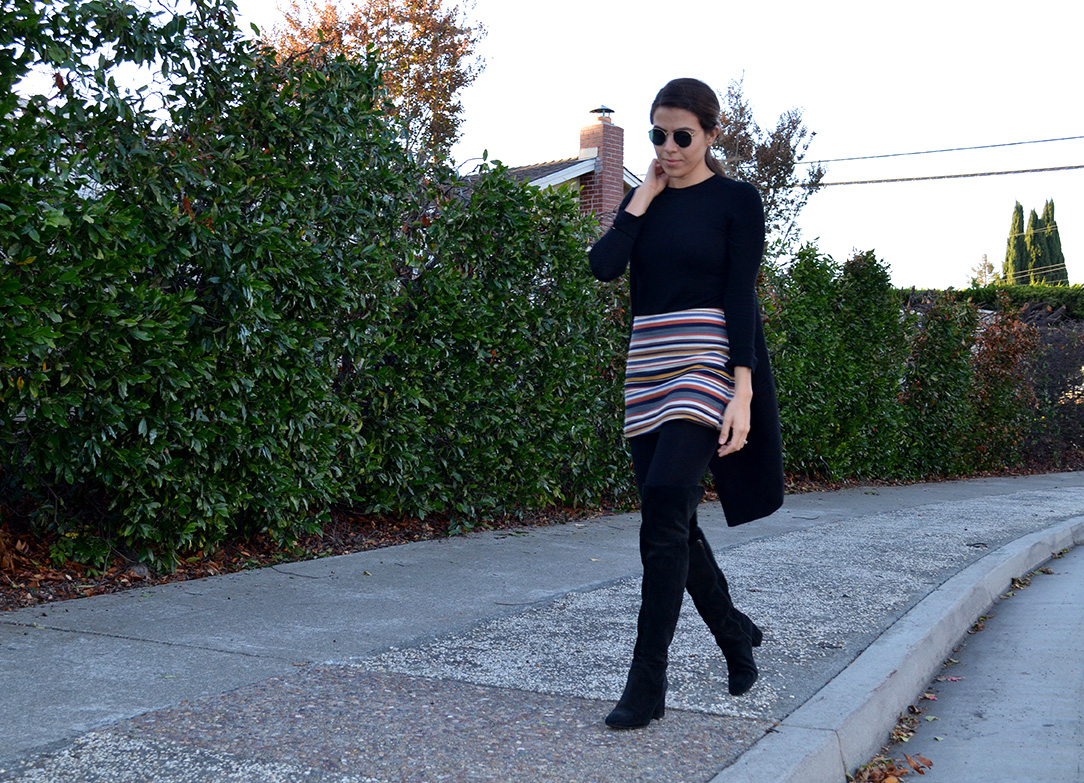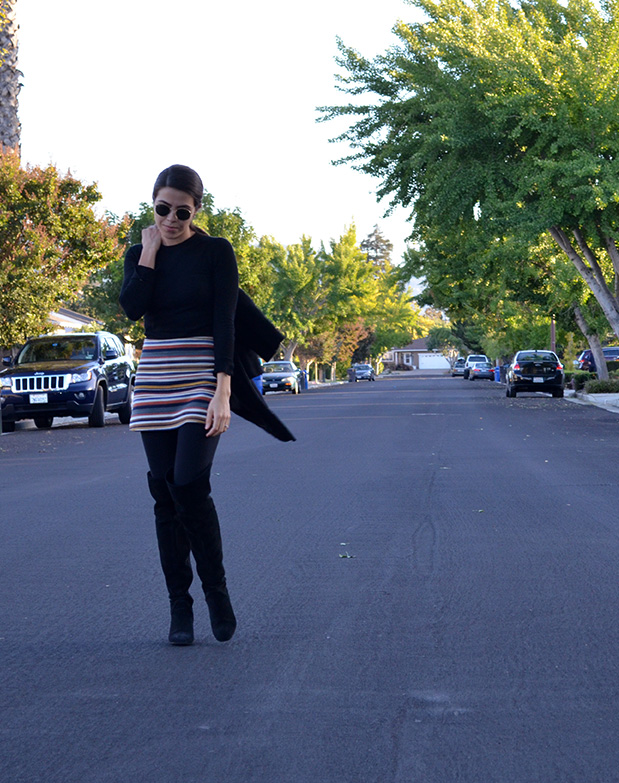 The over the knee boots have been around for quite a while, and this season won't be the exception. Trust me, if you have a pair of them, its time to get the dust off.
The cool thing about this, is that you can play with the silhouette you want to create. Whether you want to let the boots be at the length of the skirt or shorts. You can be and look comfortable. Chic and versatile look.
I can picture a  sophisticated and sexy outfit. By putting together a pencil skirt with a top that shows a little shoulder. To me that's sexy; show some stylized shoulder, long neck and a female silhouette.
The combination we all know,  jeans,  boots and a cute jacket.
The key is to not let your outfit look too produced and uncomfortable. It's a thousand times better to look chic, effortless and comfortable than to give an appearance of discomfort.  And the people who see you pray to never ever have your outfit in their closet.
Remember… "Dress to impress, not to depress"
Speaking of this outfit.  According to Ricardo, I was running "late" (thanks to my morning workout). But what Ricardo doesn't know is that I have everything calculated.
Morning workout 5:45.  Breakfast 6:45.  Shower 7:00 (I have to confess that while I was in the shower, I was creating the outfit in my mind). Dress and ready to go 7:50 and yet we got 30 min EARLY to the appointment. "hashtag" Woman Power
I pair my $9.00 short/skirt, black everything and ready to go. You can never go wrong with black and if you have a piece to spice it up, even better!
I want to know how you pair your over the knee boots. New ideas are always welcome!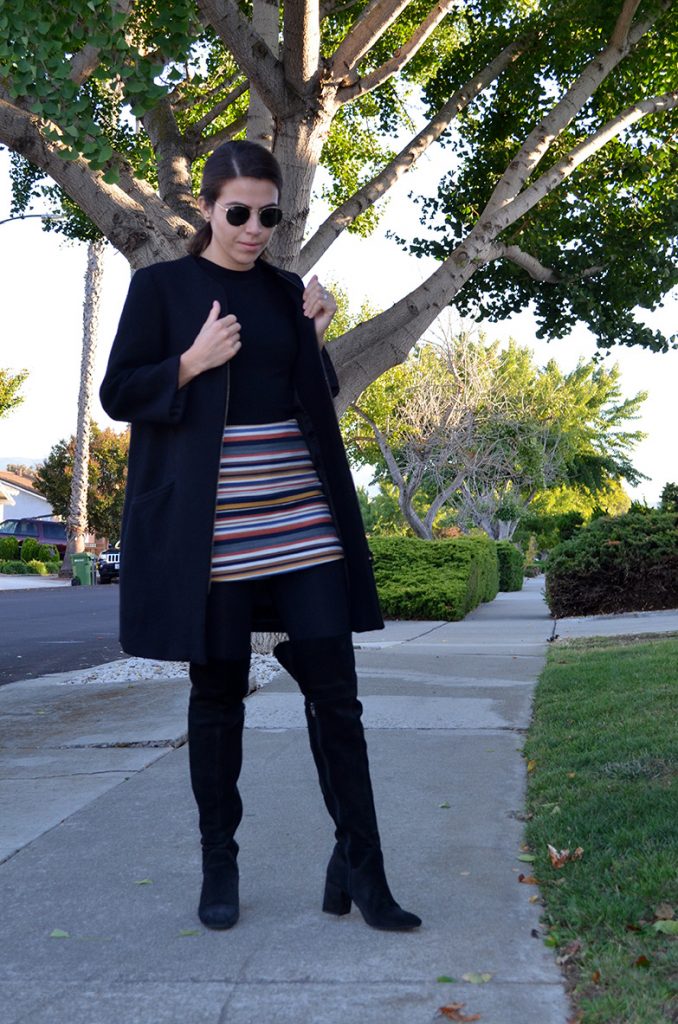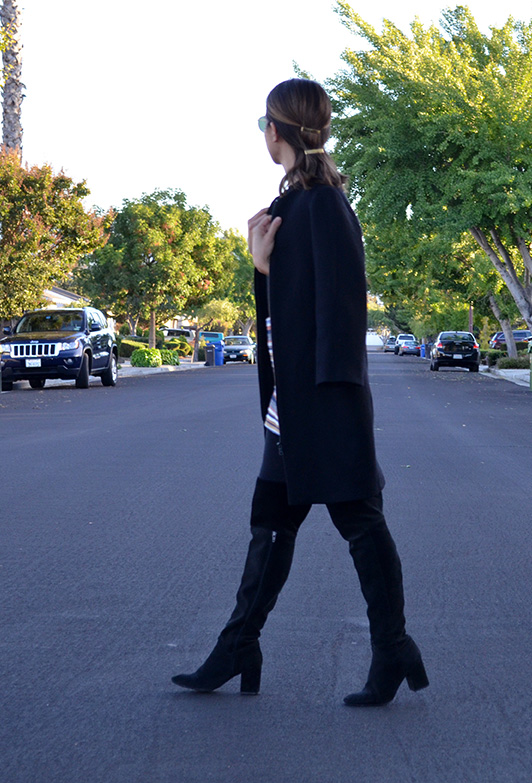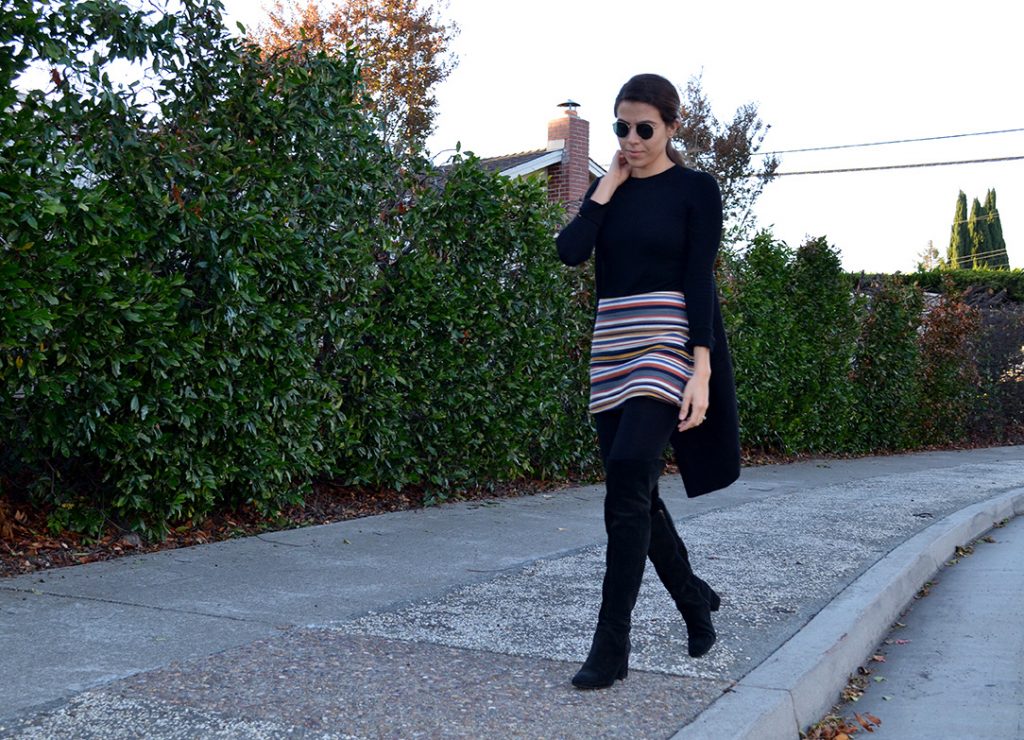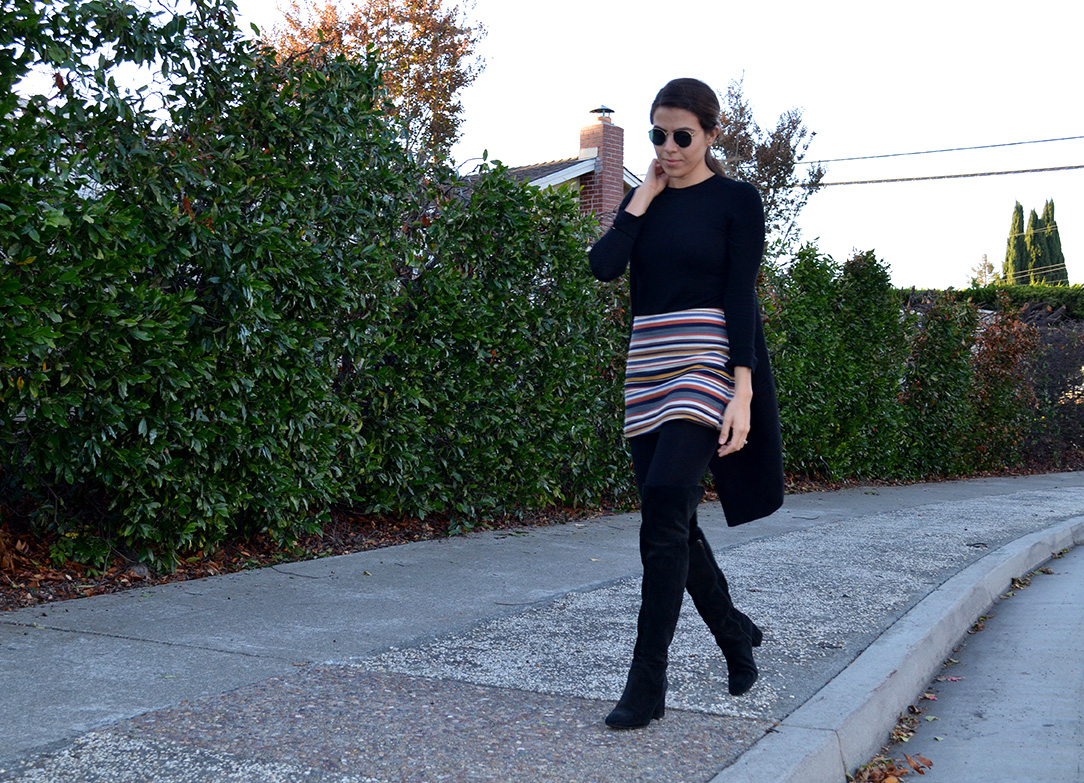 !function(doc,s,id){ var e, p, cb; if(!doc.getElementById(id)) { e = doc.createElement(s); e.id = id; cb = new Date().getTime().toString(); p = '//shopsensewidget.shopstyle.com/widget-script.js?cb=1479168622051?cb=' + cb; e.src = p; doc.body.appendChild(e); } if(typeof window.ss_shopsense === 'object'){ if(doc.readyState === 'complete'){ window.ss_shopsense.init(); } } }(document, 'script', 'shopsensewidget-script');
Sign Up for Our Newsletters