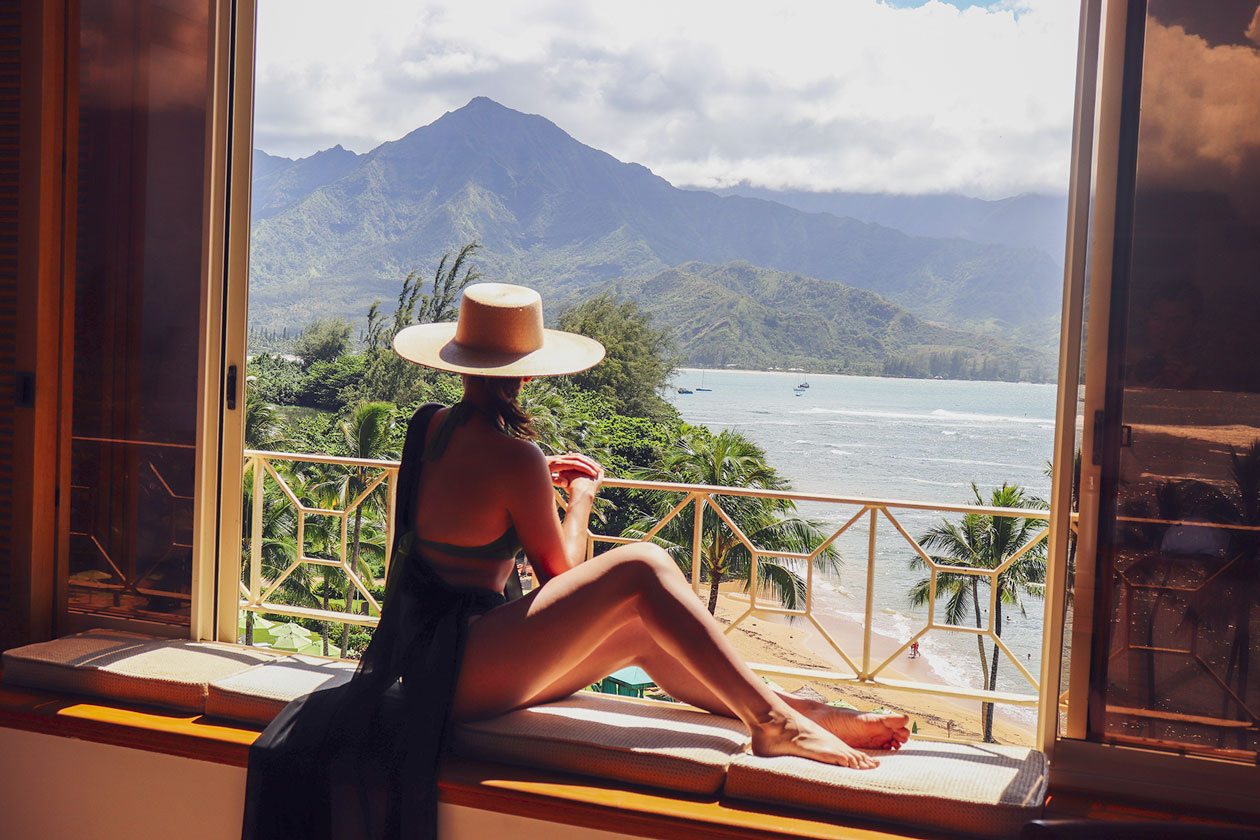 Too Late for 2019
2019, Oh what a year! I would love to say so many things about this 2019. This year really kicked my butt in so many ways. Starting with the loss of my grandfather, followed by Ricardo's two grandfathers. I honestly thought… "what a f…king year"… That's how it was until March.
2019, ¡Oh, qué año!
Me encantaría decir tantas cosas sobre este 2019. Este año realmente me dio muchas patadas de muchas maneras. Empezando con la pérdida de mi abuelo, seguido por los dos abuelos de Ricardo, honestamente pensé… "qué año de mierda" así fue hasta el mes de marzo.
Me encantaría decir tantas cosas sobre este 2019. Este año realmente me dio muchas patadas de muchas maneras. Empezando con la pérdida de mi abuelo, seguido por los dos abuelos de Ricardo, honestamente pensé… "qué año de mierda" así fue hasta el mes de marzo.
March 2019
In March I had the opportunity to celebrate love in multiple ways, I was able to visit my family and enjoy them to the fullest, see my friends and attend two weddings of friends.
Marzo 2019
En marzo tuve la oportunidad de celebrar el amor de múltiples maneras, pude visitar a mi familia y disfrutarlos al máximo, ver a mis amigos y asistir a dos bodas de amigos.
April 2019
Besides the never-ending work in the office, we had the opportunity to visit Oaxaca to one of Ricardo's cousin's weddings. Oh boy! Oaxaca is beautiful.
We also had the opportunity to return to our beloved San Francisco, this time it was a very fun trip with friends.
Abril 2019
Además del interminable trabajo en la oficina, tuvimos la oportunidad de visitar Oaxaca en una de las bodas de la prima de Ricardo. ¡Oh, vaya! Oaxaca es hermoso.
También tuvimos la oportunidad de regresar a nuestro querido San Francisco, esta vez fue un viaje muy divertido con amigos.
May 2019
My sister came to San Diego we both went in search of wedding dresses. She's getting married this 2020. A very important event was that we celebrated my husband's 35th birthday. I'm so grateful to have a person like him by my side.
Mayo 2019
Mi hermana vino a San Diego, las dos fuimos en buscar de vestidos de novia. Se casa 2020. Una celebración muy importante también fue que Celebramos el cumpleaños #35 de mi marido. Estoy muy agradecida de tener a una persona como él a mi lado.
June 2019
I was able to visit my family again and we moved forward with the office remodeling. A very important event, my little sister traveled to Europe by herself. I have to confess that if I was a little stressed out about her being alone. But at the same time I knew that she would be okay.
Junio 2019
Pude visitar a mi familia de nuevo y seguimos adelante con la remodelación de la oficina.
Un evento muy importante, mi hermanita viajó sola a Europa. Tengo que confesar que si estaba un poco estresada por estar sola. Pero al mismo tiempo sabía que ella estaría bien
July 2019
We spent most of the summer here in San Diego, enjoying the California weather, having parties with friends, more frequent visits to Tijuana. I also realized that I worked more on the blog.
Julio 2019
Pasamos la mayor parte del verano aquí en San Diego, disfrutando del clima de California, teniendo fiestas con amigos, visitas más frecuentes a Tijuana.
También me di cuenta de que trabajaba más en el blog.
August 2019
I turned 31 years old —I honestly feel younger that when I turned 28—
Long Story Short, We had already been looking for a house for 2 months. The day we celebrated my birthday we put an offer in place. Next day, the offer was accepted!! 😱We did a little road trip to Vegas for my birthday, next thing you know, we were home owners.
Quite a beautiful month.
Agosto 2109
Cumplí 31 años -honestamente me siento más joven que cuando cumplí 28-
En resumen, ya llevábamos dos meses buscando una casa. El día que celebramos mi cumpleaños hicimos una oferta. Al día siguiente, la oferta fue aceptada. ¡¡¡Santo!!! 😱Hicimos un pequeño viaje a Las Vegas para mi cumpleaños, lo siguiente que supe fue que éramos dueños de una casa.
Un mes bastante sorprendente.
September 2019
I bought my little sister a flight to San Diego so we could celebrate her 21st birthday here.
We sure took advantage of San Diego with plenty of boat trips. San Diego it's really beautiful. We ended the month traveling (for business reasons to Kauai) WOOOOOOW!! I can't even put into words how beautiful it is!
Very important… I took an important step of taking my blog to another level, taking it more into account and considering it really as a business. Small steps but little by little.
Septiembre 2019
Le compré a mi hermana un vuelo a San Diego para que pudiéramos celebrar su cumpleaños #21 . Aprovechamos San Diego con muchos viajes en barco. San Diego es realmente hermoso. Terminando el mes viajando (por razones de negocios a Kauai)
¡¡WOOOOOOW!! No puedo ni siquiera poner en palabras lo hermoso que es.
October 2019
We did our first business fair and everything was a success. Every day I realize that Ricardo and I make a great team. I visit my family to celebrate my mom's birthday, two of our best friends got married in Temecula. We're the godparents, what an honor!
Octubre 2019
Hicimos nuestra primera feria de negocios y todo fue un éxito. Cada día me doy cuenta de que Ricardo y yo hacemos un gran equipo.
Visite a mi familia para celebrar el cumpleaños de mi mamá, dos de nuestros mejores amigos se casaron en Temecula. Somos los padrinos, qué honor.
November 2019
My parents visited us in San Diego, I took them to the zoo and my mom was like a little kid, she really enjoyed it. Always thankful for everything I have in my life and for the things I don't have as well.
Noviembre 2019
Mis papás nos visitaron en San Diego, los llevé al zoológico y mi mamá era como una niña pequeña, realmente lo disfrutó. Siempre agradecida por todo lo que tengo en mi vida y por las cosas que no tengo también.
December 2019
I visited my hometown again for my sisters engagement party. It was actually a month full of work, meetings and parties with friends and family, celebration and food.
Here I am writing this on December 30th, taking a look at this 2019. I believe that is important to live in the moment, to live life to the fullest wether its a beautiful or not so beautiful moment.
But, I also believe that is good to take a look back and see how fortunate we are. Recognize the situations in which we live and feel them and accept them in the moment. Try to always give them a different perspective and as a teaching opportunity.
It was a year that taught me to love more, to be present, a year that taught me to cry if I wanted to cry, laugh if I wanted to laugh, but above all STAY TRUE TO MYSELF!
Diciembre 2019
Volví a visitar mi ciudad natal para la fiesta de compromiso de mis hermana. En realidad fue un mes muy lleno de trabajo, reuniones, fiestas con amigos y familiares. Mucha celebración y comida.
Aquí estoy!! escribiendo esto el 30 de Diciembre y echando un vistazo a este 2019.
Creo que es importante vivir el momento, vivir la vida al máximo ya sea un momento bello o no tan bello.
Pero también creo que es bueno mirar hacia atrás y ver lo afortunados que somos, reconocer las situaciones que vivimos, sentirlas y aceptarlas en el momento. Tratar de darles siempre una perspectiva diferente y como una oportunidad de enseñanza.
Fue un año que me enseñó a amar más, a estar presente, un año que me enseñó a llorar si quería llorar, a reír si quería reír, pero sobre todo a SER FIEL A MĪ MISMA!.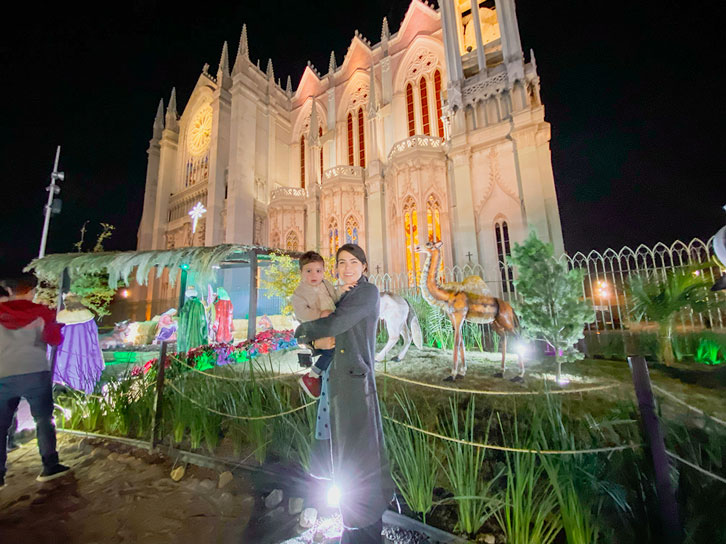 Now, it's too late for…
1.-To regret the times I snooze my alarm.
2.-To regret not saying I love you.
3.-To regret not taking my job and my goals seriously. Because I thought I didn't deserve it.
4.- To regret being so selfish with myself.
5.- To regret judging myself so strongly.
One of the main reasons I'm posting this is because I'm acknowledging it now. And I don't want to read this in 2 or 3 months later and not have acted to change this which I know is not good for me.
Always remember to check on yourself! I wish you an Incredible 2020, full of health, work and new goals and many, many trips.

Ahora es demasiado tarde para
1.-Lamentar las veces que me quede dormido y no me levante a hacer ejercicio. Sabiendo que eso me hace bien tanto mental como fisicamente.
2.-Lamentar no haber dicho te amo.
3.-Lamentar no haberme tomado en serio mi trabajo y mis objetivos. Porque pensé que no me lo merecía.
4.- Lamentar ser tan egoísta conmigo mismo.
5.- Arrepentirme de haberme juzgado tan duramente.
Una de las principales razones por las que estoy publicando esto en una entrada del blog, es porque lo estoy reconociendo ahora y no quiero leerlo 2,3 meses después y no haber actuado para cambiar esto que sé que no me hace bien.
Siempre recuerda checar contigo mismo.
Les deseo un Increíble 2020, lleno de mucha salud, trabajo, objetivos nuevos y VIAJES!

Sign Up for Our Newsletters