Wear Your Last Years Christmas Look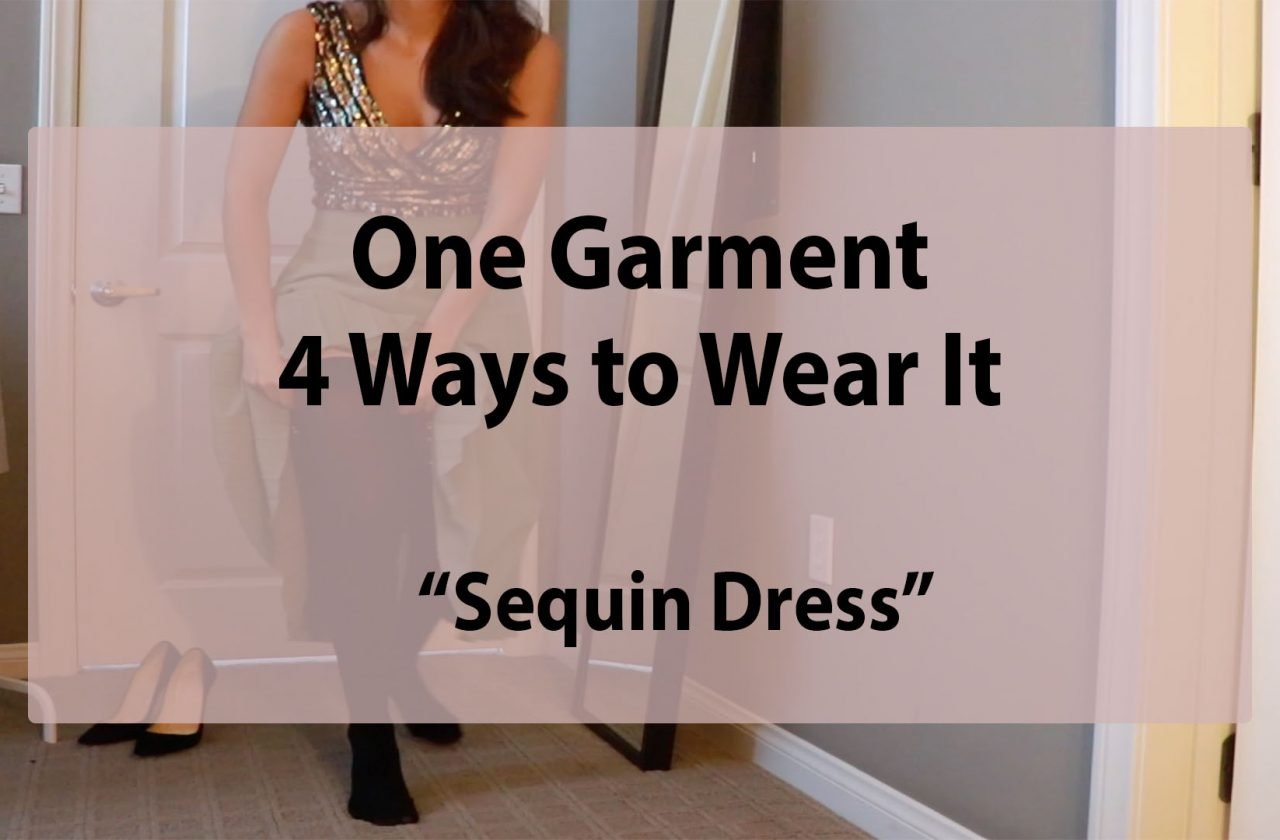 Sequin Dress
This sequin dress I wore last year during Christmas has been a win win. By that I mean that even though is quite a statement piece. It's been really versatile; I've used it for weddings, dinners, engagement parties even my sisters they've wore it.
Sequin Dress & Gray Coat
Like I mention in the video, last year I wore the sequin dress with a turtle neck top and over the knee black boots. This time I just decided to put on a gray coat, black pumps and black gloves. I think this look it's pretty convenient for So Cal. weather. When it's not to cold and not hot either.
I can say a pretty chic look! Here some similar items
Sequin Dress and Pleated Skirt
Of course, I couldn't miss this way of wearing the sequin dress. I mean, it's almost too obvious 🙊 (for me). Same shoes, a pair of black tights but this time going toward the pastel colors of the dress. Pistachio color pleated skirt and camel coat. Listo!
Similar items here
Sequin Dress and Sweater
Now turning the dress into a skirt by just wearing a sweater, same shoes, same black tights and a blush coat. Which I've used HERE
Similar items here
Sequin Dress and Trousers.
I firmly believe that having a pair of black trousers is part of our closet basics, whether in cigarette or elephant leg cut. I think I went a little crazy with this one but at the end it work out well.
The dress is not that long and the cut that have waist-high was perfect to create a more hourglass shape. I think this was my favorite. Which was yours?
Similar items here
Sign Up for Our Newsletters