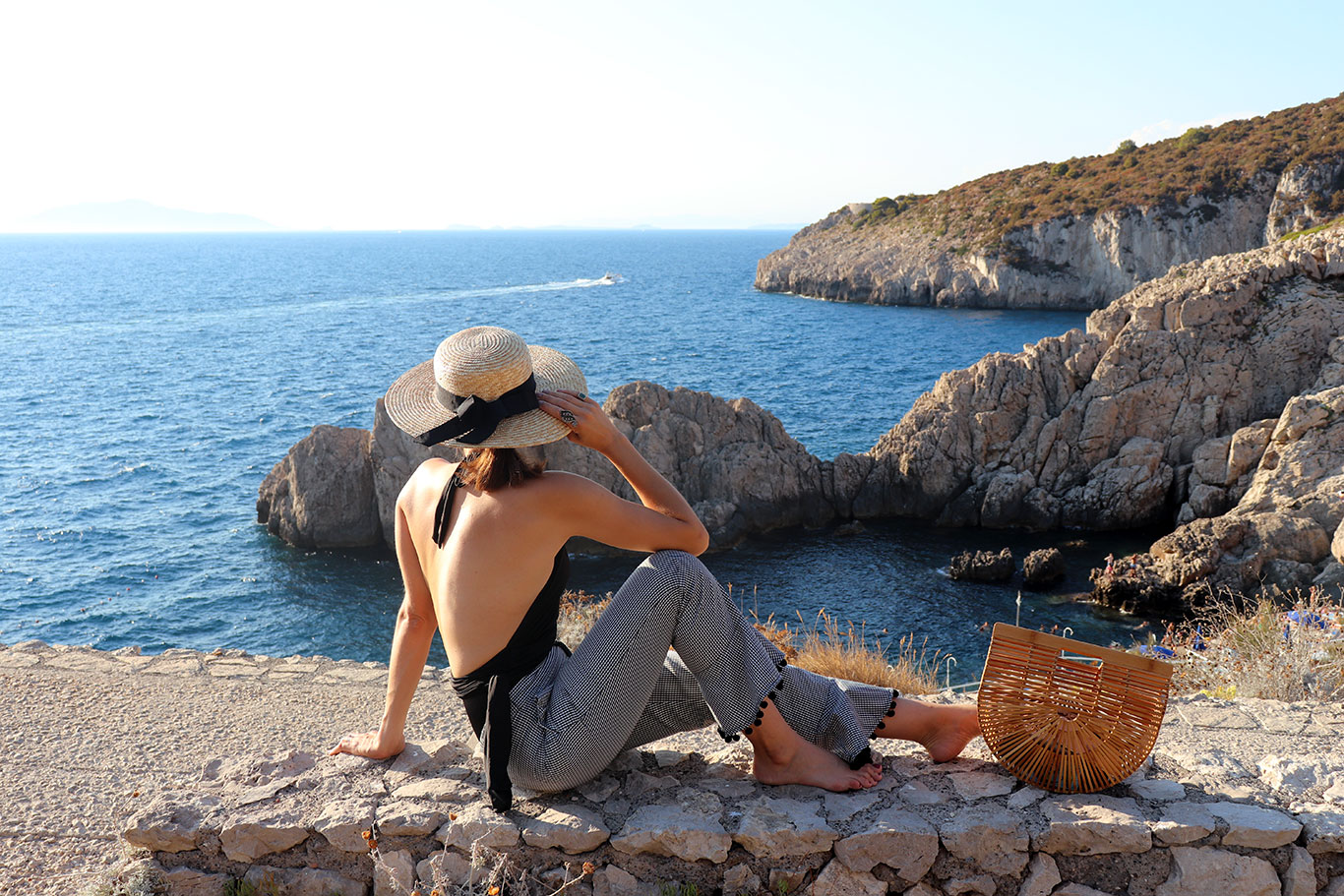 Summer in Capri
Summer in Italy, has never been a bad idea (I think). I know, I know, we barely starting to feel Spring —warmer days, beach days, switching turtle neck tops for cute fresh dresses)….and here I'm alreay thinking about Summer.
Well, yes! and that's the way it should be. Because if you are traveling to Italy in Summer (in the month of August to be precise) sure thing you have to make a good plan to make the best of your time there.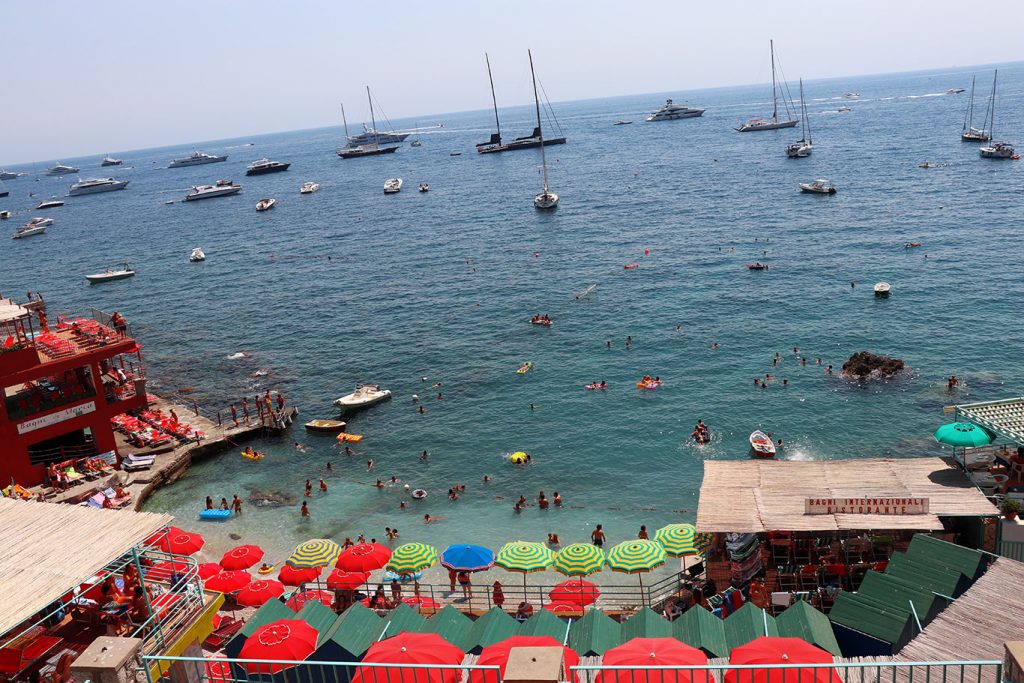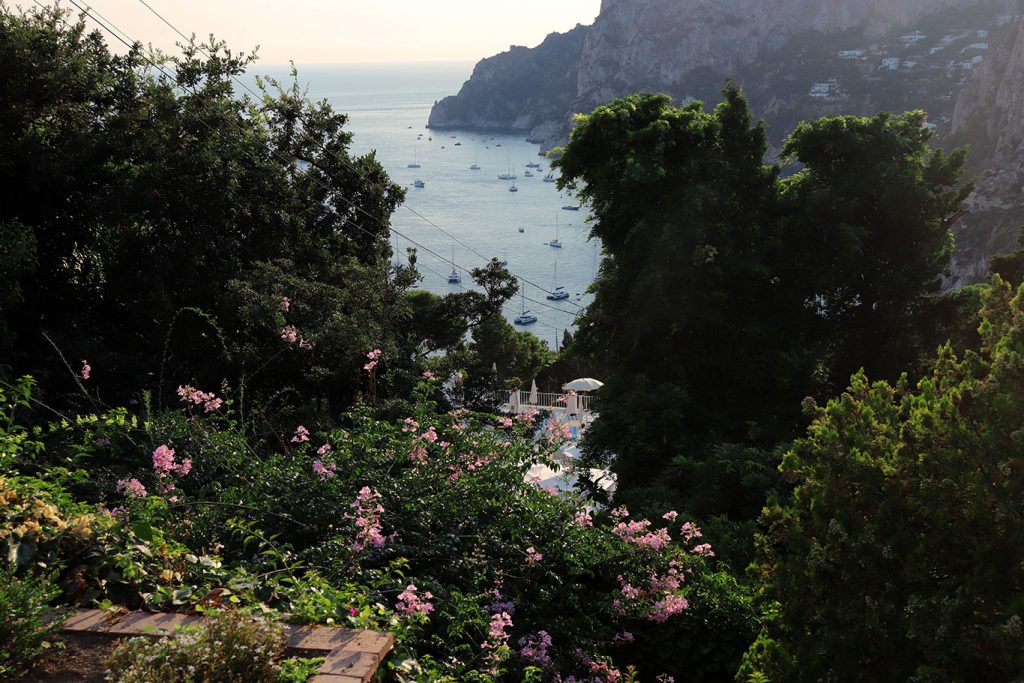 Flying to capri
Well there's no such a thing ? (since it is a small  Islan)
We took the train from Rome to Napoli which is like 1:30hrs (not bad at all) when we arrived to Napoli we took the ferry to Capri which is like 40 min.
This is  ??the view of  Monte Vesuvio from the Ferry ( it was impressive to think that that volcano is still active)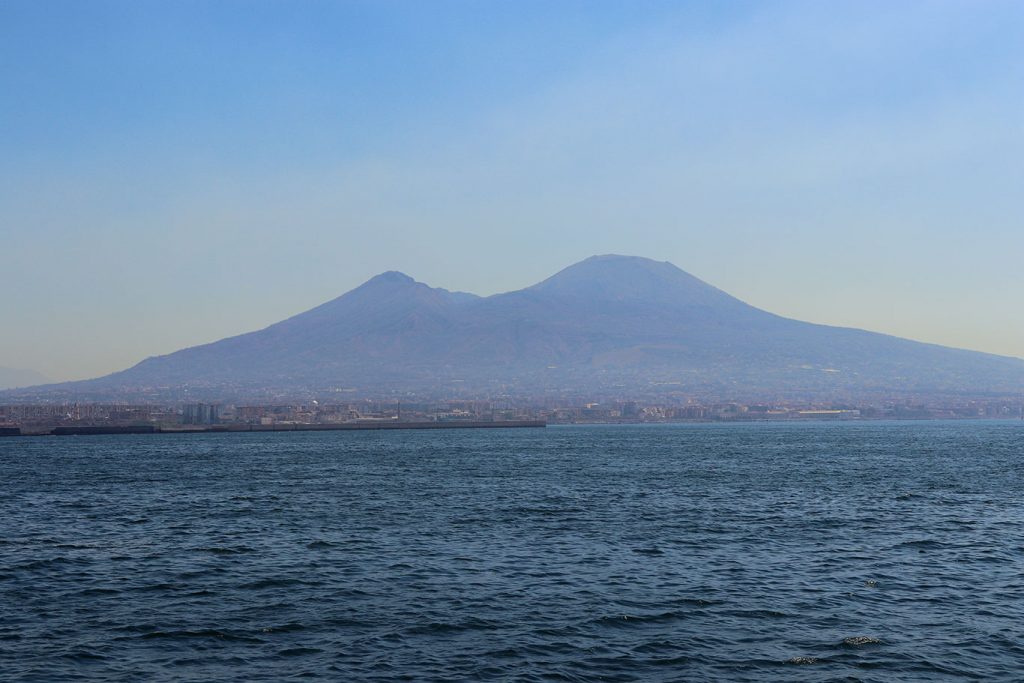 What to do in Capri
These are some of the few things we did the most in Capri.  We decided to take it easy because the trip was already a bit exhausted.
Drik Limone di Capri to keep you refresh.
Drink Aperol Spritz ( seriously the heat is incredible)
People watching in Piazza Umberto.
Visit Villa de San Michele.
Walk and appreciate the beauty of the island.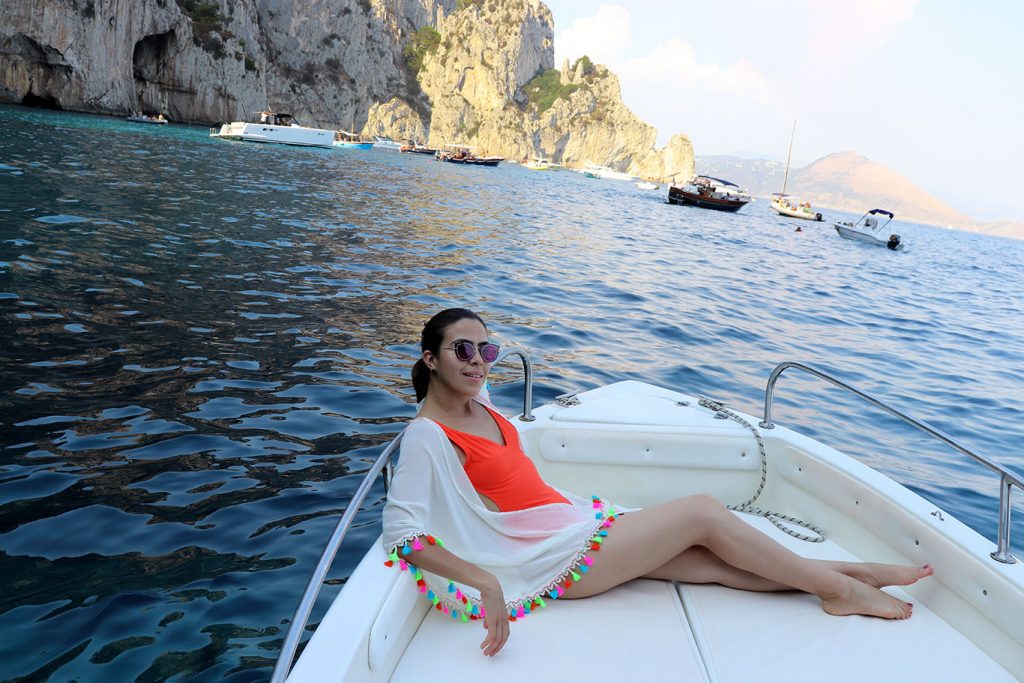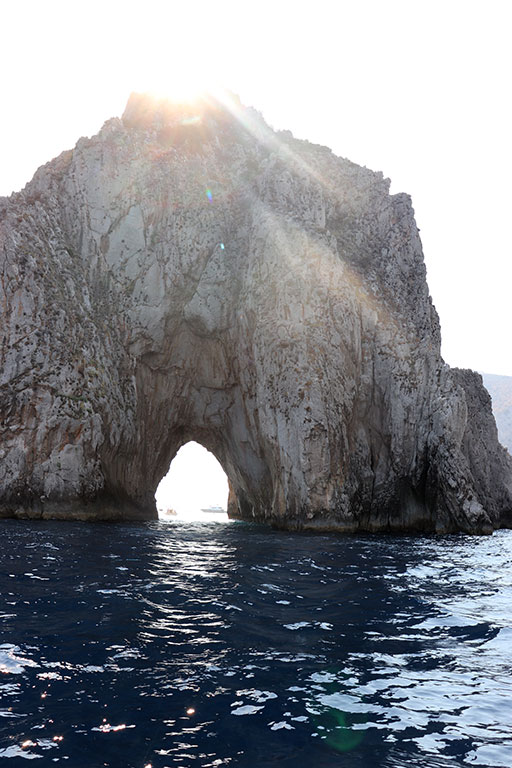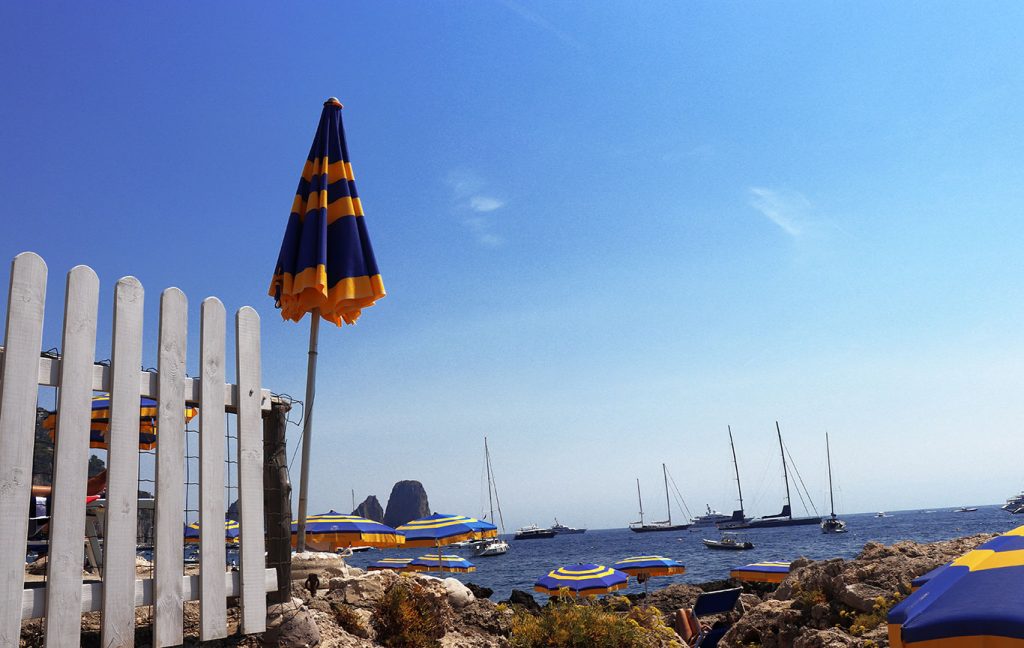 What Not to Do in Capri
For your own good. I regret having done this, but I did not know. So, if you're reading this, take it seriously.You will thank me the day you visit Capri
DON'T even think about bringing the biggest of your suitcases. Going up hill with more than 35 Celsius  degrees or more than 100 Fahrenheit. Certainly NOT VERY GOOD IDEA
Where to eat in Capri
The thing we love the most is to  immerse ourselves in the places of the local people. We believe that this is where the true taste of  any country / place is.
We became good friends of the hotel owner where we stayed and he recommended us to go to.
Ristorante Buca Di Bacco, a really small place where you can eat the most the most delicious pizza and pasta.
Ristorante Verginiello, a pretty bussy and popular place among locals, great food and speechless view. If you go to this place you have to make a reservation if you don't want to wait an hour or more.
Those were the places where we basically ate the three days we were here. ??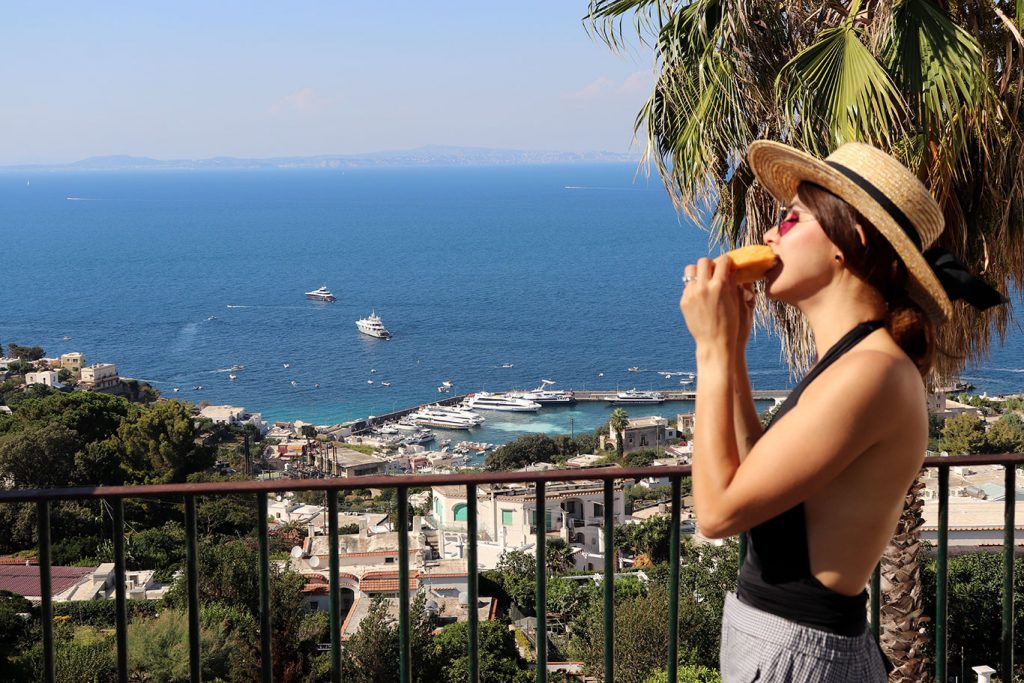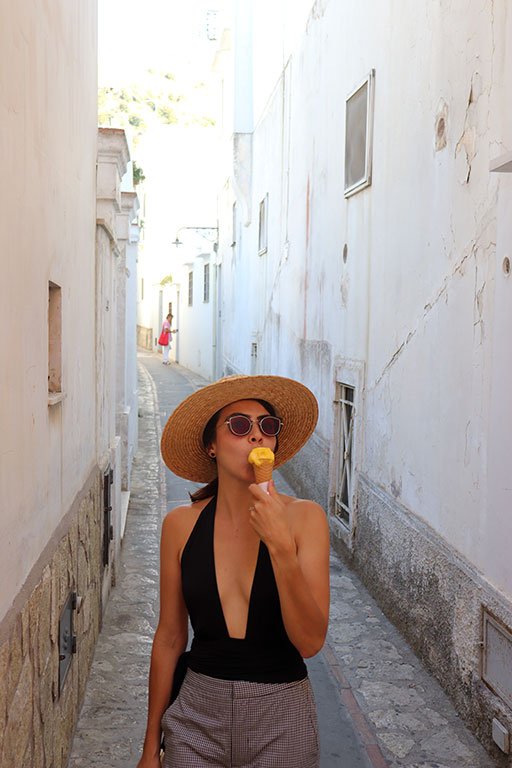 To do List when Visiting Capri
Rent a boat in Marina Grande and navigate around Capri. Make a stop in Blue Grotto, Faraglione, jump into the warm water. Last but not leat. Don't forget to take food and cold wine.
Take the bus that will take you to Anacapri (that's a really cool yet scary experience) but you have to do it.
Visit Anacapri.
Wake up early to see the sunrise
Relax 100%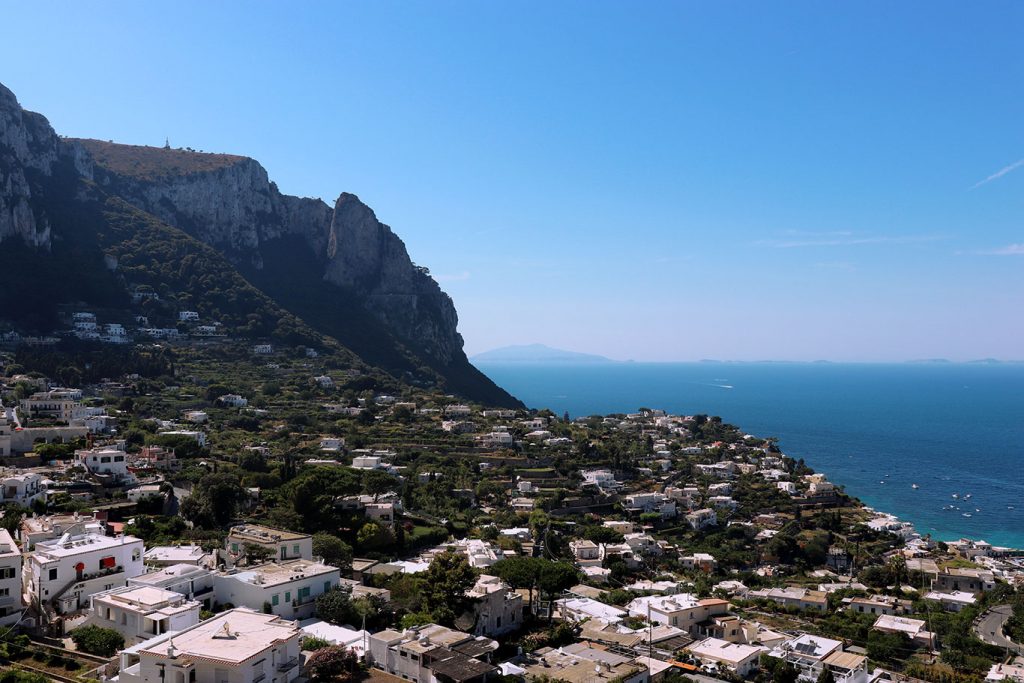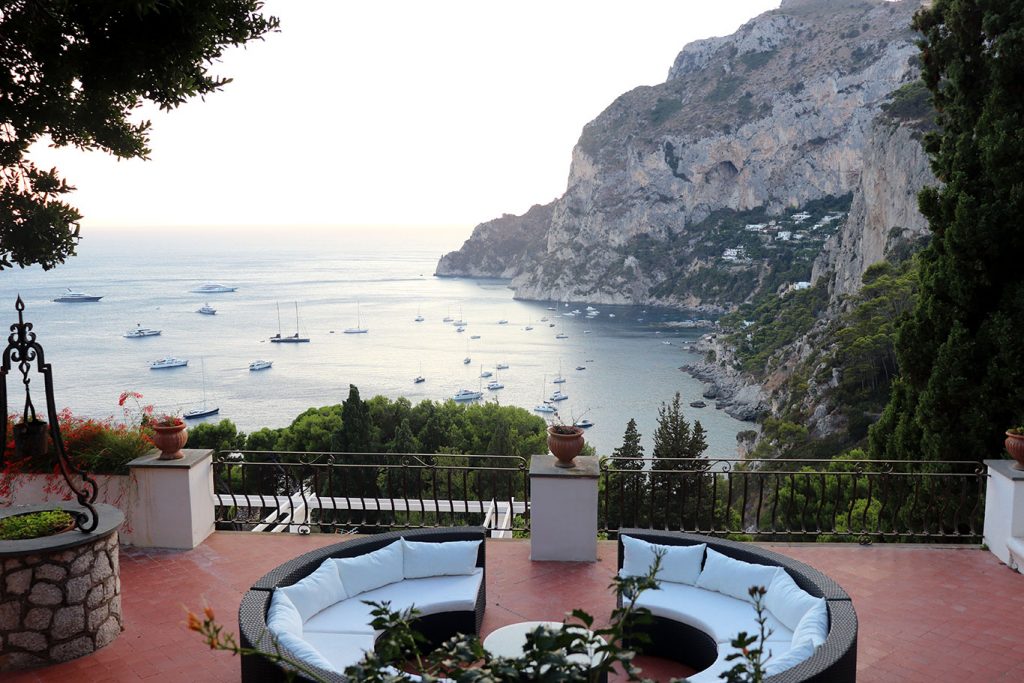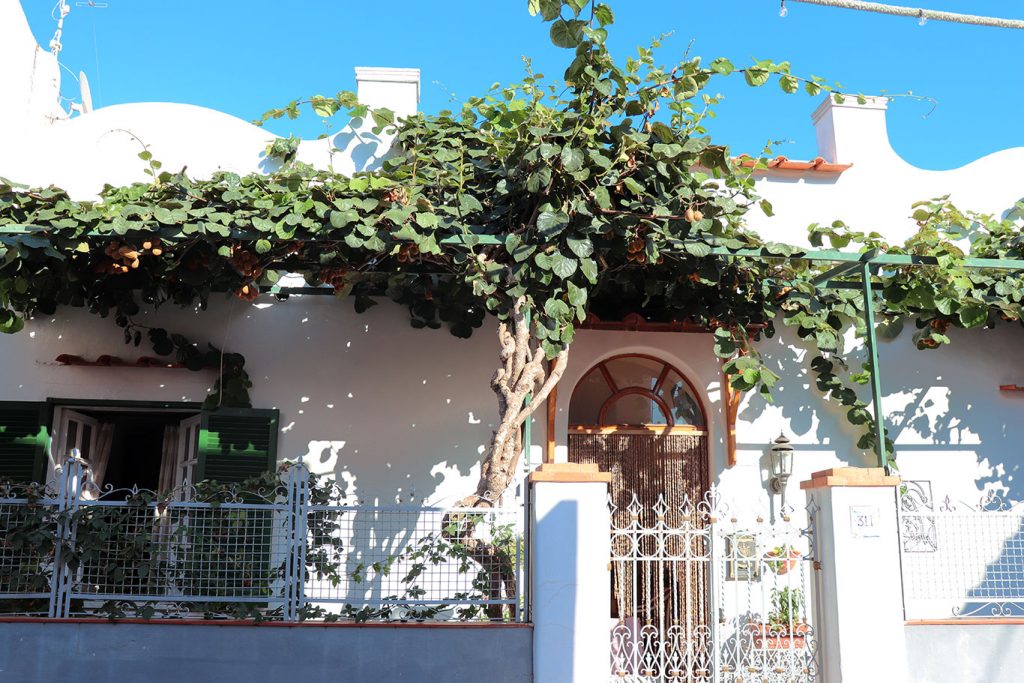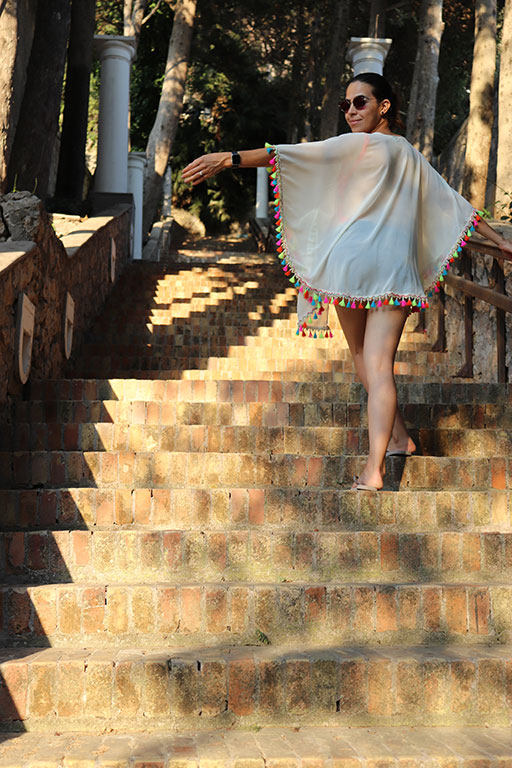 Sign Up for Our Newsletters