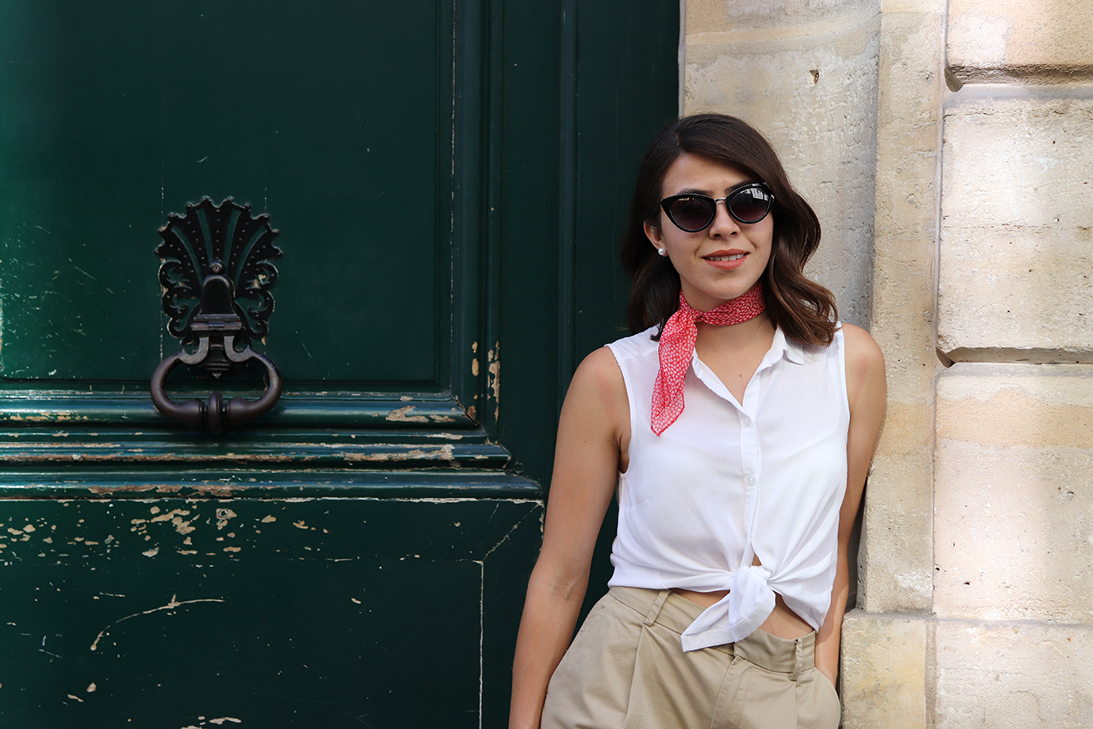 When in Paris
Paris is….. (you can finish the sentence)  , I felt amazing  these last holidays.
Maybe it was  the fact that I was going to celebrate my birthday in Paris. Maybe because I was going to spend the whole day and nigth  with Ricardo for the whole month.  Perhaps because it was a month of pure celebration….I DO NO!
With some outfit fails during the trip.  Guess what happend to my beloved bandana!!! I LOST IT! somewhere in Italian lands.  I still can't get over it. I had that bandana since I was in elementary school (YES, freaking million of years). That was more like an emotional thing for me.
C'est la vie!!!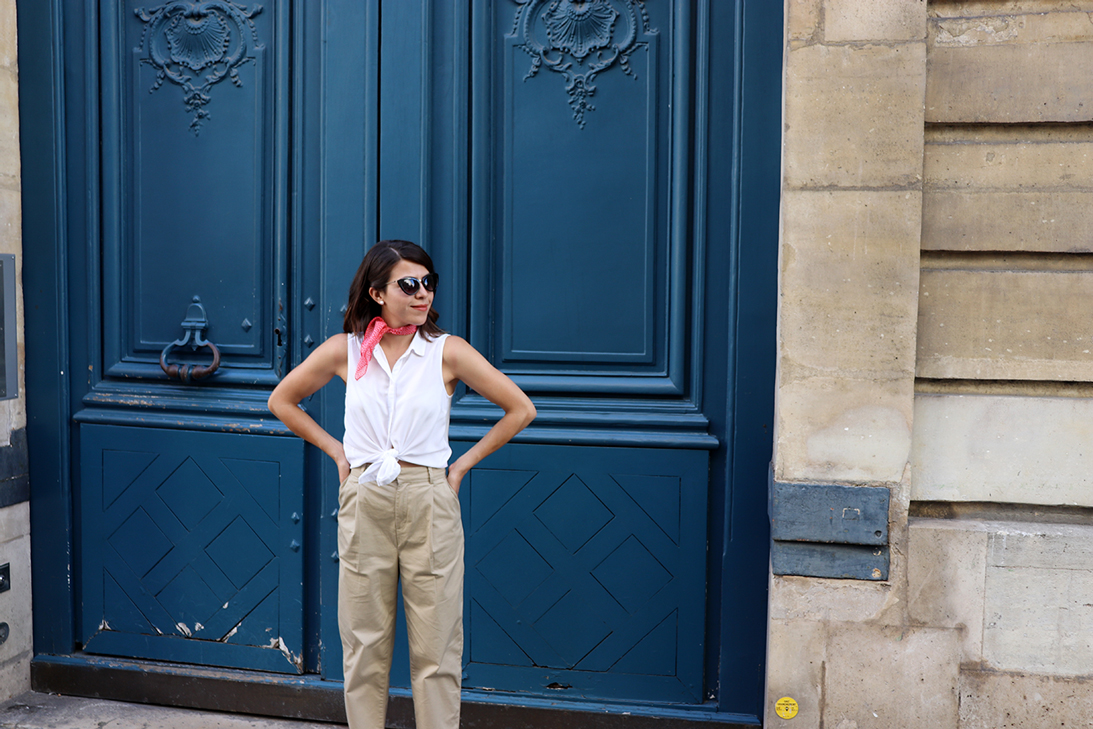 50's Fashion
A look inspired  in the 50's. The decade where women could start wearing pants as an appropriate garment for us.
In this decade, women started to wear more often pants in a wide variety of styles: Capri, Cigarrete. Pants with waistline and details like thin belts to be able to mark the silhouette.
Women's slacks were also seen. While the teenagers use to wear baggy and sloppy jeans and tops.
Fact: in the 50's pants or slacks, were call Capri. –to all of them–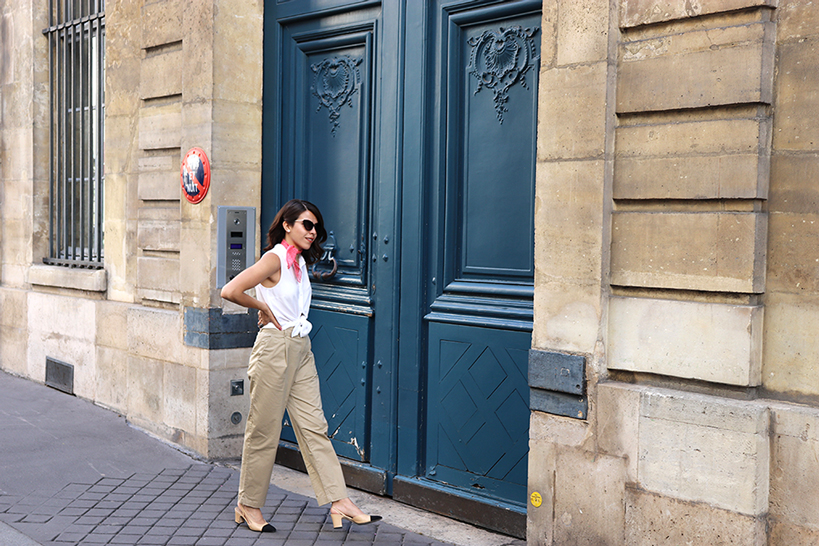 My Stylosophy Look
I really wanted to go for a very neutral look. White, nude and a pop of color and fun sunglasses. I do think when wearing this tones your outfit becomes into a multi purpose  look.
But wait!! Let's talk about the shoes. Because these shoes have been one of my best purchases EVER. Combine with everything and you look … Très bien!!! Re-bien!
Less is More
It's all about one fabulous piece and a dramatic red lip is also always appropriate. 
read more here. 
Although I'm Mexican, I know there's something French in me. A bit of French blood or only  the crepe  I ate yesterday ??‍♀️
I'll let you guys know when I have my ancestral studies just to get rid of the doubt.
Meanwhile pieces similar to this look.
!function(doc,s,id){ var e, p, cb; if(!doc.getElementById(id)) { e = doc.createElement(s); e.id = id; cb = new Date().getTime().toString(); p = '//shopsensewidget.shopstyle.com/widget-script.js?cb=1509547800939?cb=' + cb; e.src = p; doc.body.appendChild(e); } if(typeof window.ss_shopsense === 'object'){ if(doc.readyState === 'complete'){ window.ss_shopsense.init(); } } }(document, 'script', 'shopsensewidget-script');