I dared myself with this color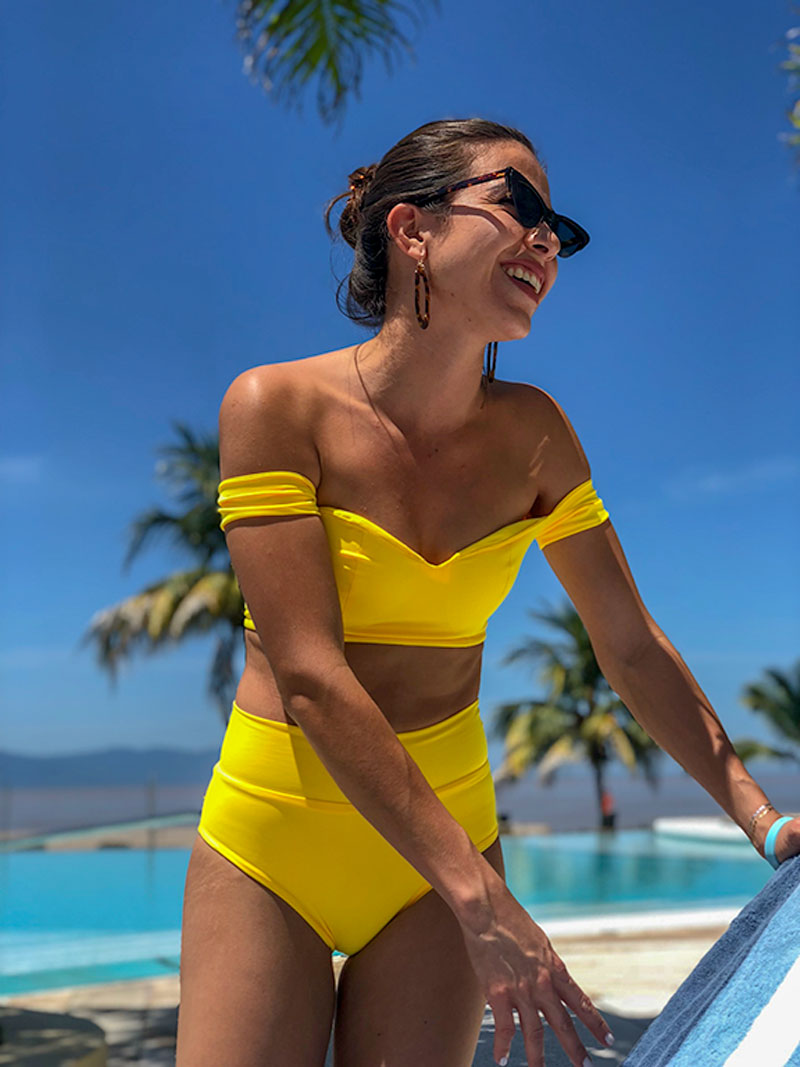 Before the summer is over, you need to know this!
Lately I've been very ATREVIDA! and so, I dared myself  with this color.
It all started because I was looking for inspiration in the '70s. You know, bright colors, flared jeans, hats, scarfs, mix and match of patterns. 
A few weeks before Summer ends, so I wanted to wrap up  Summer with inspiration in these years. I wanted to do it for my birthday, but little did I know, I ran out of time. 
So I decided to have them made  for my next visit to the beach which was a bachelorette party.  I used to choose super sober and classic colors (black, black or black). But this time I asked myself….


How would I look with a super bright and striking color?
The reason I chose the yellow color!
Yellow Bikini
Yellow Bikini that makes my fire-brown skin  tone stand out more (literally).
Was an Incredible choice! –LOVED IT!–  A bit  weird for me to wear this color –being honest–but I actually felt very comfortable. While I was thinking about the person who would be the best option to design the bikini.
My first and best option I could ask for was undoubtedly America Betancourt .  She studied with me for a while in college. I  contacted her, I told her my idea, and we started the development.

Bikini design process
In a nutshell and as I mentioned earlier,
 Inspiration (mine was 70's style
Mood board
She sent me the sketches, we made a few changes. As crazy as it may seem, I didn't have the time to make sketches myself. And so America did ❤️
Choose the tone of the material, details, etc.
The design was sent to production.
A week and a half later the bathing suits were already in my hands.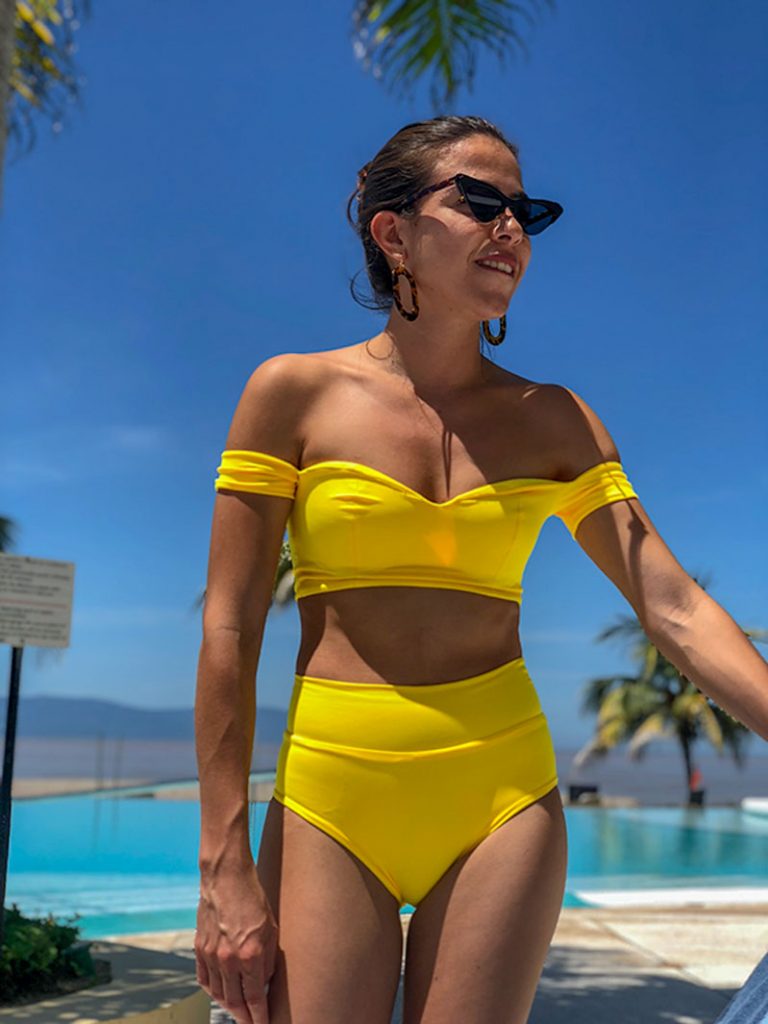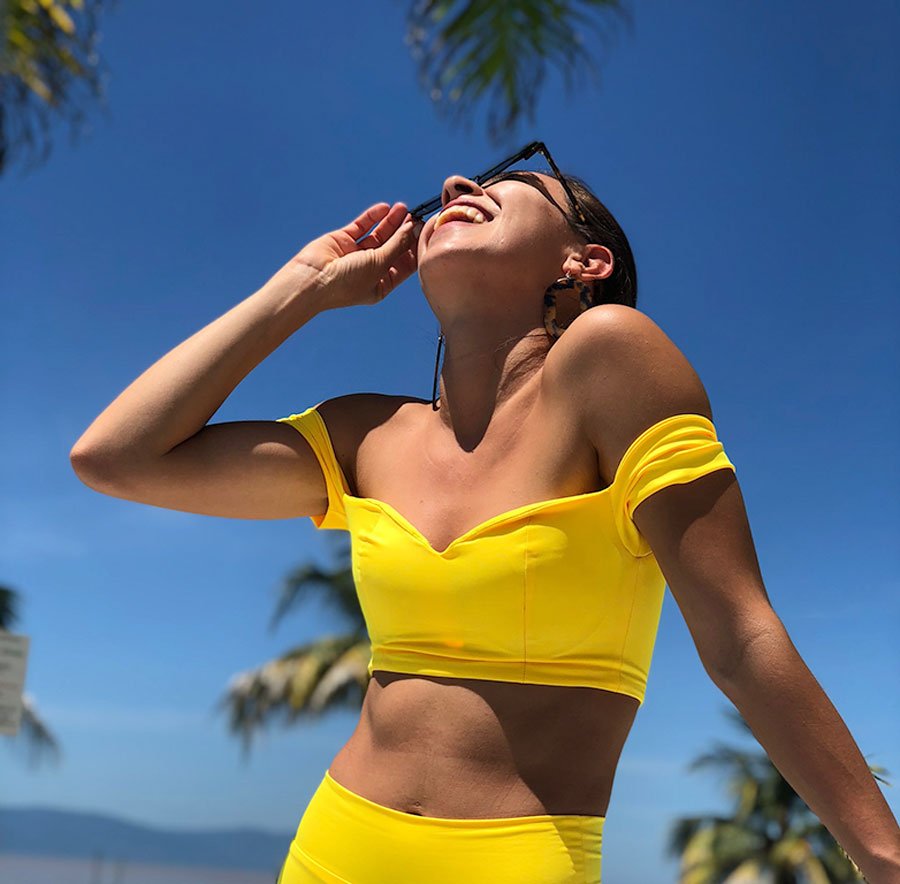 Things you need to know about this swimsuit
The quality of the fabric is extremely good, PERFECT to keep everything in place —if you know what I mean—
As it is done with the precise measurements of your body the fit is?? THE BEST!
The finishes are very good.
You're gonna end up loving IT! and now you're always gonna want to make your bathing suits to measure.
So, for the next time you need a bathing suit. Don't hesitate to contact America.
CONTACT AMERICA HERE
Besos, Karla
Sign Up for Our Newsletters