Look effortlessly chic with just one piece.
Look effortlessly chic with just one piece.
We all know there is something about the Trech Coat. It definitely has something that makes you look effortlessly chic! no matter what you are paring this garment with.
If you have a Trech Coat, you are not going to let me lie.Because you know that you can wear it with everything you have in your closet.
If not, let me tell you Honey! You are definitely snoozing. It's not only a timeless piece, but also is something that you can  transition from season to season. Yes!! From Spring Summer to Fall Winter.
Curious fact about Trench Coats
Trench Coats were used by military during WW1, as they used to be in the trenches during wars.
It was designed as a multi-funtional all kind of weather garment.
Thomas Burberry was the designer and he was who named it Trench Coat.
Since then, it has been a multi-purpose garment.
See? You have to have one. Keep scrolling to see the ones I found.
About this
Casual Look in San Diego
As I mentioned before, a Trench coat is a transitional and timeless piece.
I was runing out of clean clothes because we were living in our suitcases for more than a month. If you don't know why, here is the story .
That day we were having dinner with some of our friends at their house. Something casual as you can tell. So I decided to put on my jeans, a logo t-shirt (I also talk about this trend here )
A cute pair of shoes and my "Never gets old" Trench coat.
Doing this post, I realized the variety of prices. And frankly I love those that help me save money and the quality is good.
Soooo, what do you think? Do you have any recommendations for me?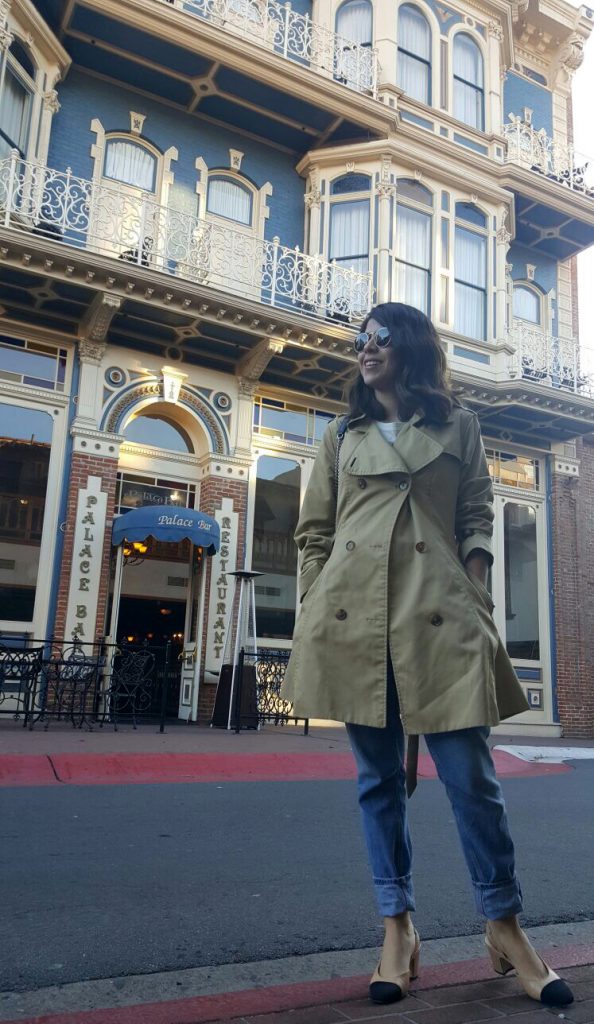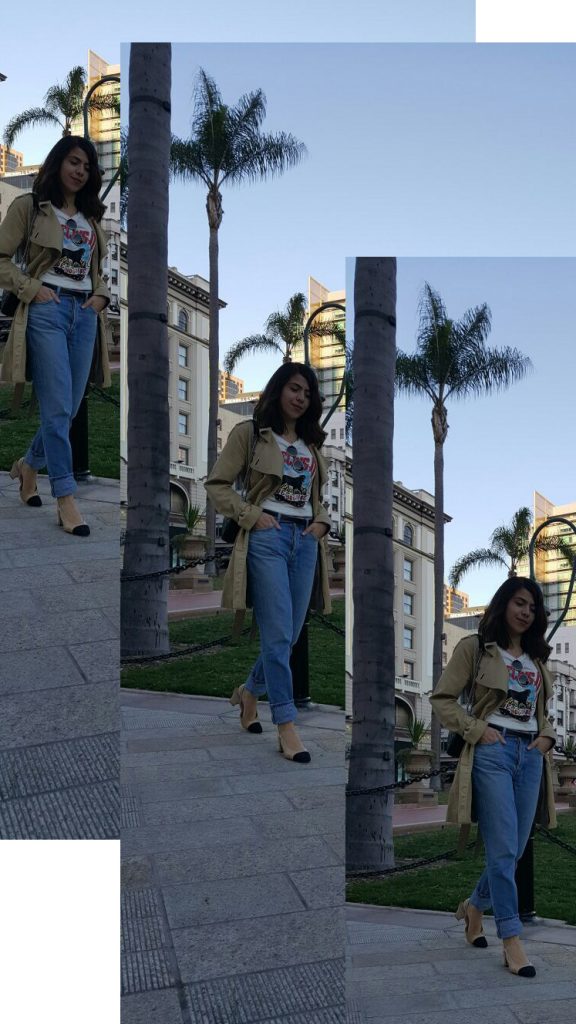 !function(doc,s,id){ var e, p, cb; if(!doc.getElementById(id)) { e = doc.createElement(s); e.id = id; cb = new Date().getTime().toString(); p = '//shopsensewidget.shopstyle.com/widget-script.js?cb=1490152984412?cb=' + cb; e.src = p; doc.body.appendChild(e); } if(typeof window.ss_shopsense === 'object'){ if(doc.readyState === 'complete'){ window.ss_shopsense.init(); } } }(document, 'script', 'shopsensewidget-script');