Sweater Weather Style and Plaid Blazer
Paid blazer also goes while sweater weather is here.
Plaid blazer is also a good option since the so-called sweater weather is about to arrive. Playing with  layers is always a good option for that bipolar weather we've seen lately.  Remove, put on , remove, put on and easily avoid dying of cold and/or heat. While you're sitting in the office in freezing temperatures. Just to be clear, I'm speaking from my own experience ??‍♀️

What I mean by that is
It's much easier to remove a garment than to be dying of cold. Obviously as long as it's a light garment,  nor a blanket. One of the things I can't avoid (whatever the season is) is adding a little color to any of my outfits and that can be for one or several reasons.
 My Latin blood
I'm a happy person, so I think that's the way to express it without having to say anything.
So  I add green to this autumn look, because as we say  GREEN IS LIFE! 
Since this is the third part of the series
One garment, 4 ways…
As I mentioned before plaid blazer is a super versatile piece to play and work with.  As you could see in the previous blog posts HERE and HERE This time I decided to wear the plaid blazer with a high waist black denim jeans the same turtle neck I'm wearing HERE and a pair of black slouch boots. I also write a blog post about this —HERE'S the link if you want to read it– and that's it.  A casual put together fall look ?
So, what do you think?
Which of the three options that go would you wear ( I really want to know)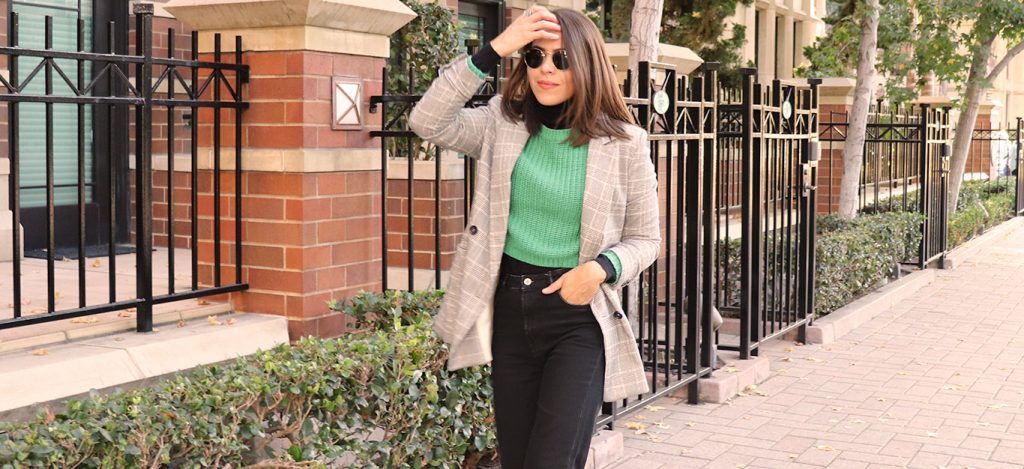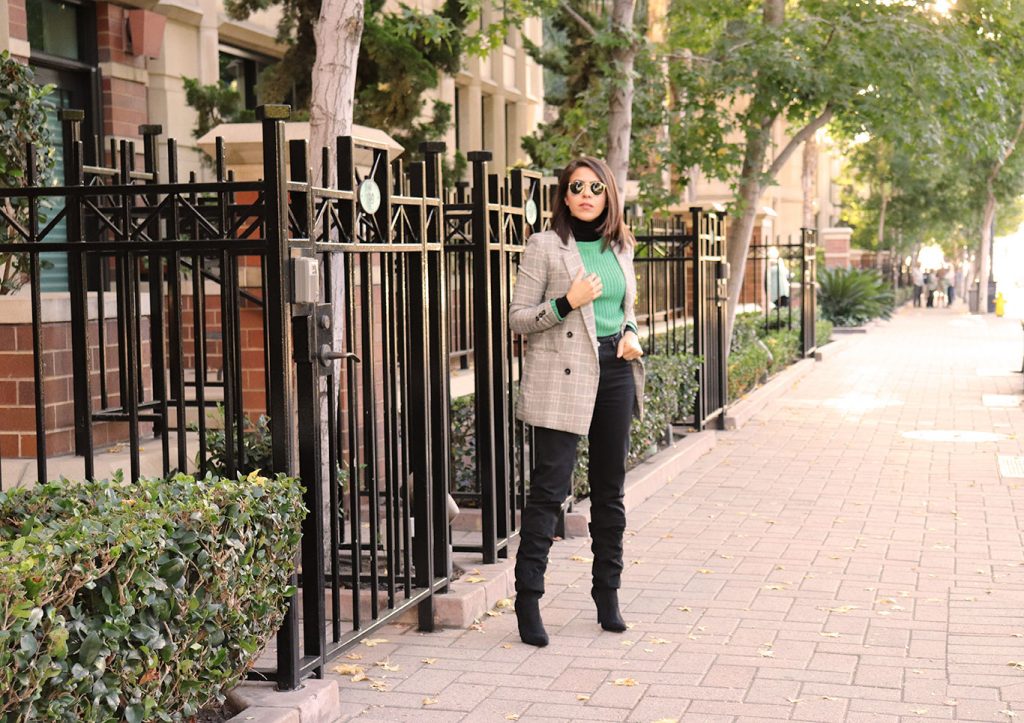 Besos, Karla