Online Courses, Best way to Cope Lockdown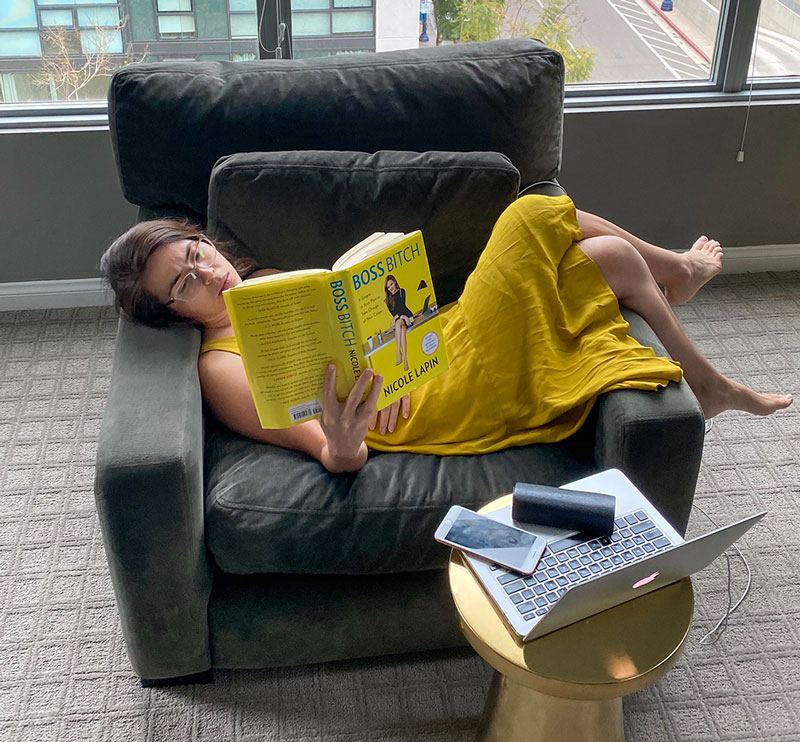 Online Courses, Best way to Cope Lockdown
Quarantine, quarantine… Aren't you just DONE to hear this word? Personally I'am D-O-N-E! I would like to invite you to see this time as an opportunity to learn, think and reflect about time and of course to think about LIFE. To clarify, I know this may be "easy to read", because since we're all living different circumstances and we have a different path to follow and different ways to cope.
Certainly, we're all here for the same reason which is to take care of ourselves and others. In conclusion, this is the way we can help the most, by staying home. NOT EASY (we all know) But TRUST ME! OUR MIND IS STRONGER than what we think.
Long story short, when I move to San Diego. My life changed 180 degrees and never thought this would happen to me, but it did. I thought I would be working in the same thing my WHOLE LIFE, living in the SAME PLACE my whole life, surrounded by the same people all the time –I'm speaking about the "machos type".They really gave me hard time when it came to work. Thank God! not that many in my life right now —
THIS IS THE TIME! The time to think things through … That is to say, life, can kick us in the 🍑JUST LIKE THAT! Kick us out of our work, out of our comfort zone and live us in a place with no answer. In a place where the only person who has the answer is within ourselves. Just think about it, in the meantime I'll share with you some of the online courses I've taken when I started to see profesional life and life itself in a different way.
Learn to Code
Code, code, code! For instance this sound a little bit intimidating but Computer Science is something that at least. We all should have the basics of it. Certainly now a days is part of the school curriculum and quite honestly, it's something I would love to have learned when I was in school.
But, since it's never too late to learn something new and we always have to keep improving ourselves. This is something I highly recommend, once you start learning about this. You start to see and think everything in complete different way. –At least that's what happened to me–
Treehouse is one of the pages I like the most and you can start learning for free. Check the page HERE These books have also been very helpful in putting everything into practice. HTML & CSS: Design and Build Websites. You can also find this book that teaches you a little bit about JavaScript and JQuery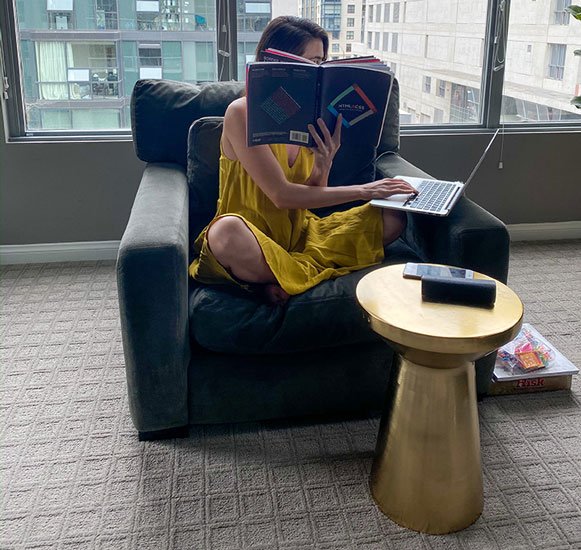 Finance
Finance, one of the most important key factors in our daily lives. Everything is numbers, everything is money, everything is business. What ever type of business idea you may have –guess what!!– also requieres some kind of financial knowledge. Even if you have zero interested into develop a business, you also need to know about finance. Because CARIÑO! You need to know how to take care of your personal finances and most importat you need to know your numbers.
I'm not saying to go back to school and start a finance degree -I personally would love to!- But at least let's have some idea of it. One of the books that I can highly recommend are Nicole Lapin books. She teaches you to basics of finance, helps you to understand the language of money in a very fun and very direct way. So, honey! Do yourself a favor and take a bath in the world of finance. You can read Nicole Lapin books Boss Bitch, Rich Bitch & Become a Super Woman.
You can also take her online courses HERE
Marketing & Digital Marketing
The wonderful world of marketing and Digital Marketing. Marketing is the study we go trough in order to understand our customers and again this involves numbers, statistics, forecasts and of course creativity. As you may notice, very area I mention before is totally related to each other. Finances it's all about numbers. Every day we deal with some kind of negotiation, we negotiate when we buy a coffee, when we go to the store when we put gas in our car and so on. Behind that of purchase decision, there's a marketing strategy that made you lean towards that specific brand or product. Just think about it for a moment and the next time you make a purchase, analyze what was the factor that trigger that purchase.
Digital marketing is so much fun since all technologies are evolving constantly. Everyday there's a new tool that can help you improve your marketing strategy as well as many free resources that can help you understand how each social network works. I've taken several marketing courses, but this one was the very first "Marketing in a Digital World". Facebook for Business and Facebook Blueprint is also very helpful.
The point here is to always keep looking for what's new, keep moving, adopt new technologies, think ahead, keep creating and never stop learning.
Design
Design, just take a look around. Everything involves design, the chair you are sitting in, the phone you're holding, the glasses you are wearing. Everything is design and it may be because I've been wrapped up in this environment my whole life. We can talk about fashion design, industrial design, graphic design, architectonic design, web design and on and on.
I've always had a very deep interest in interior design but it always happened that "I never had time". This time, I was aware that I had no excuses. I had to use this time in the best possible way. Long story short, I've always been a huge fan of Kelly Wearstler and when I saw about her Masterclass, I was sold! The amazing thing about Masterclass is that you can keep taking classes from different
Women in Business
Women in Business, you'd be surprised if I tell you the amount of free resources that exist out there for women's education. Many of them are focused on business education (well, those are the ones I'm always looking for). In this part Nicole Lapin's Books can be great help.
The last one I took was from e-Cornell it was a Women in Leadership Program, Executive Leadership for Women Training Program . It was a very complete course, it helped me to put many thing into action with in my business. You can also find mentors in LindeIn, Facebook groups about women in business and more. I think the most important key here is that your hanger for keep learning is still there. It doesn't matter how many courses people recommend you if you don't have the initiative.
What courses that you have already taken, would you recommend to me. I'd love to hear about it in the comments. You may also like to know a little bit of THIS and THIS
Sign Up for Our Newsletters