Am I Crazy for Doing This?
Am I Crazy for Doing This?
¿Let's start talking about… Print Trends, we've already talked about print trends for this season. You can see HERE and HERE
Of course! Here, we were talking for the Fall Winter season. But if you're smart enough (I know you are!) you could still use Fall pieces in the Spring Summer 2019 season. Example, 100% I can wear this little black dress for Spring Summer. Sure, I can wear this one too!
¿Estoy loco por hacer esto?
Tendencias en estampados, ya hemos hablado de las tendencias de estampados para esta temporada. Puedes ver AQUÍ y AQUÍ
Por supuesto! Aquí, estábamos hablando para la temporada de Otoño-Invierno. Pero si eres lo suficientemente inteligente (¡ya sé que lo eres!) aún puedes usar piezas de Otoño en la temporada Primavera Verano 2019. Por ejemplo yo, puedo usar 100% este vestido negro para la Primavera y el Verano.Claro que puedo usar este vestido también.
Trends for Spring 2019
Trends for Spring won't be left behind with the print:
Spring definitely brings Flowers —duh —
Polka Dot —YAS QUEEN!—
Scarf Prints
Tie-dye —Time to use those skills of one of my Collage clases —
HIPPIE!
We'll still see snake and cheetah mixed prints within the same garment. I know, it can't wait either!
Tendencias para la Primavera de 2019
Las tendencias de la Primavera no se quedarán atrás con los estampados.
La Primavera definitivamente trae Flores -duh-
Lunares -Si! –
Estampados de la bufanda.
Tintes hechos a mano -Hora de usar las habilidades de una de mis clases de la Universidad –
¡HIPPIE!
Seguiremos viendo estampados de serpientes y guepardos mezcladas con otros estampados en la misma prenda. Lo sé! tampoco puede esperar.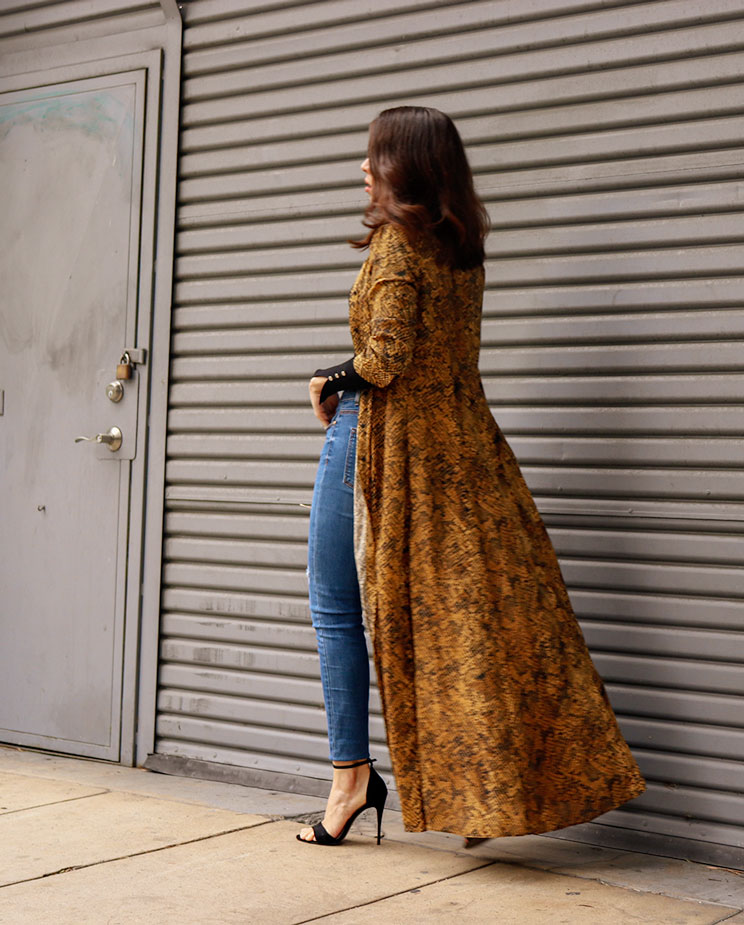 Is this weird?
Long Story short…Long time ago, I met this handsome guy, who became my husband.–FYI–. If you ever met me , you would meet the real Karla. There is no layer that hides even a little my personality. Of course, I did the same when I met Ricardo. The point is, I have two sisters and ever since I can remember we share our clothes. T-shirts, dresses, purses, accessories –with the exception of intimate garments– He never stopped asking… Why is your sister wearing your sweater?Is your sister wearing your necklace?
It was as strange for him, the fact that I lend things to my sisters. As strange for me the fact that he asked such a thing. FACT.- Sharing is caring. Plus that was the way I was raised.
What do you think, is it wrong or is it weird to lend your stuff?At least not for me! ??‍♀️
¿Esto es raro?
Hace mucho tiempo, conocí a un tipo guapo, que se convirtió en mi marido. Pequeño dato, sí me conocieras, conocerías a la verdadera Karla desde el primer día. No hay ninguna capa que oculte siquiera un poco mi personalidad. Por supuesto, yo hice lo mismo cuando conocí a Ricardo.
Larga historia corta. Tengo dos hermanas y desde que recuerdo compartimos la ropa. Camisetas, vestidos, bolsos, accesorios. Para Ricardo eso era super raro y nunca dejó de preguntar… ¿Por qué tu hermana lleva tu suéter?¿Tu hermana lleva tu collar?
Era igual de extraño para él, el hecho de que yo le prestara mis cosas mis hermanas. Como extraño para mí el hecho de que me preguntara eso. Punto Importante. Compartir es preocuparse por los tuyos, además de que esa fue la forma en que me crié.
Tú que opinas, esta mal o es raro prestar tus cosas? Al menos no para mi
One Garment, 4 Ways To Wear It (Part 2)
On our way to working for a more sustainable closet. Here's part 2. A simple switch to the last look. Feminine but a little more relaxed. Denim, a black long-sleeved shirt and the same black sandals. Adding a POP of color with the sunglasses.
Now, I want to hear what you think. Where would you wear this look? Do you like this option?
Una prenda, 4 maneras de usarla (Parte 2)

En nuestro camino a trabajar por un armario más sustentable. Aquí está la segunda parte. Un simple cambio del ultimo look. Femenina, pero un poco mas relajada, mezclilla , una camisa negra de manga larga y las mismas sandalias negras. Añadí un POP de color con las gafas de sol.
Ahora, quiero oír lo que piensas. ¿A dónde llevarías este look? ¿Te gusta esta otra opción para usar este vestido?
Y por ultimo y no por eso menos importante, el hecho de compartir y re-usar tus prendas es definitivamente una manera más consiente y amigable de usar lo que tenemos.