Pink Suit & The Multiple Ways of Wearing it.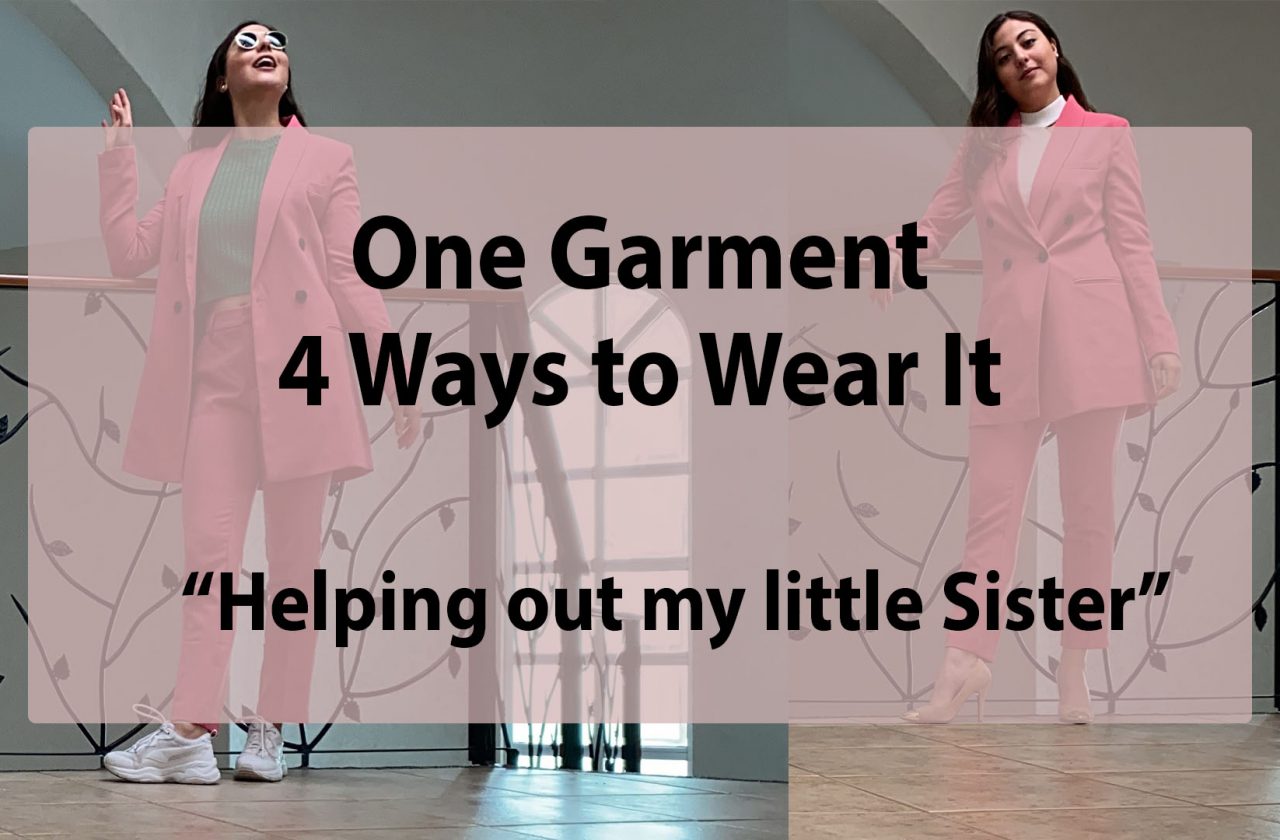 Pink Suit & The Multiple Ways of Wearing it.
Office Look Pink Suit
I think one of the most important factors when it comes to buying a garment, is being able to visualize the versatility it can have with your lifestyle. This office look is absolutely feminine and very stylish.
Pink Suit & Green Sweater
We have seen a lot of suits with a more sporty twist adding the famous "dad sneakers" which is one of Andrea's (my sister's) fascinations. The pop of color is one more piece that reminds you that Winter in Mexico is still colorful. You can SEE HERE that this color is going to be huge this season
Pink Suit, Combat Boots & Leather Jacket
Pink suit and a more relaxing and edgy vibe. Wearing it with a turtle neck sweater, black combat boots and a leather jacket. We have talked about how combat boots are a good piece to invest this season. Watch video about How to Style Combat Boots HERE & HERE a fun video.
Blazer Dress
The length of the blazers have been traced back to the late 80's and early 90's.
This gives much more versatility to the pieces, being able to wear it as dresses and/or coats.
Which is your favorite look, I would love to know in the comments.
Sign Up for Our Newsletters