Summer Shoes Made in León, Gto.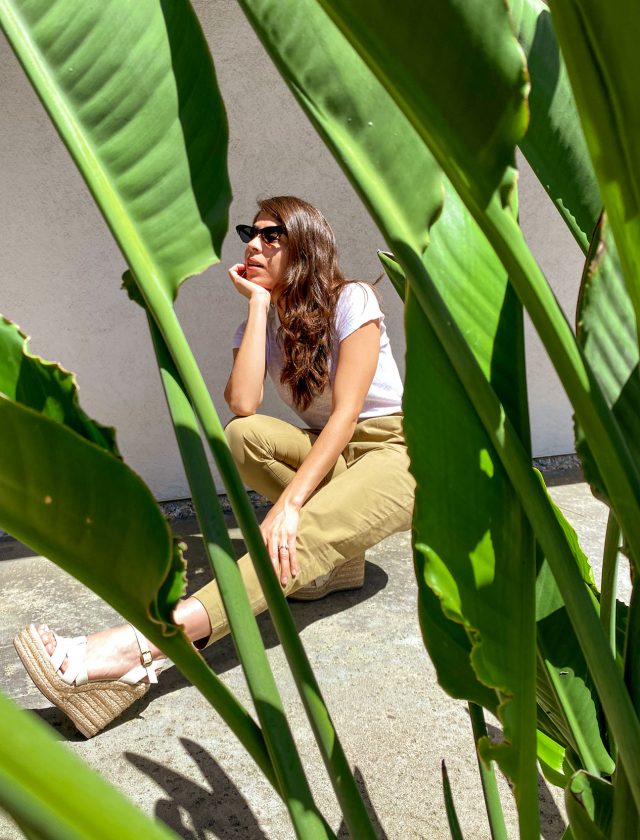 Summer Shoes Made in León, Gto.
Summer always comes with a few gloomy days before it actually hits the calendar. As of today, June 17th is the first gloomy day, quite warm and with some sunshine here and there. Slowly but surely and with a lot of caution, we (here in San Diego) can start enjoying the Summer. Beaches and parks are open! We can start going on boat rides, running, exploring hike trails and go out for Sunday brunch or stay at home with friends with the proper social distance and of course dress cute! I wanted to make this blog post short and sweet, that's why I've decided to make this video of the shoes I'm going to be wearing this Summer and the ones I've been wearing from previous Summers. 90% are made in Mexico and to be more specific from my home town León, Gto. You can read more about that HERE
Wedges
Wedges are always winners because they will never EVER go out of style! They might change color combinations, details, & materials, but the style itself will always be a good one to have in your wardrobe. If you like any of the ones here's a discount code 👉🏻 "NEWIN2020" you can redeem in my online store HERE if you want to purchase a pair. You can see more trends HERE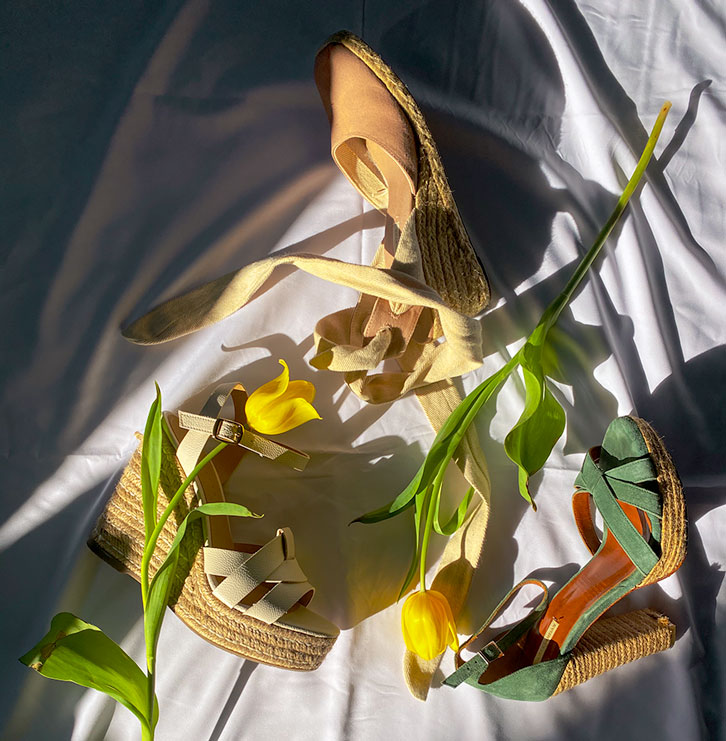 Espadrilles
Espadrilles are a VERY FEMININE and give me the country side, French Riviera, Italian Summer vibe. Basically vacay mode type of shoes.
Thong Heel Sandals
Thong Heel Sandals, these type of sandals remind me of the 90's. To be honest these are not my favorite. They look cute and feminine but I have never had thong heel sandals that are actually comfortable to walk in through the streets. Just being honest, they look cute (if you have a cute pedicure) they are statement sandals, but that's it. I have this pair 1.- Ricardo gave them to me and 2.- The color goes with absolutely everything. Statement piece definitely.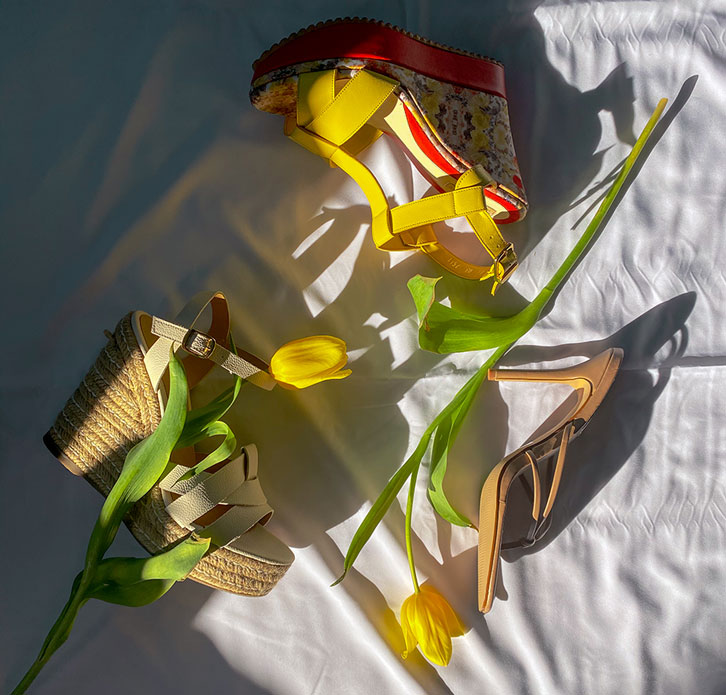 Platforms
Perhaps you've seen THIS BLOG POST. It was January and I was already talking about the Summer. Platforms and 70's style are a big thing this Summer 2020. Perhaps you already have a pair or two in your closet.Here's the discount coupon "NEWIN2020" in case you want to purchase a pair from my brand.
Flatforms
Flatforms are loved by many hated by a few more. For me, I think the key is to balance the shape when you use these shoes. I'll make a blog post with a video about this to explain what I mean by this. Stay tuned to the blog next week. These have been one of the BEST SELLERS for my brand you can see them HERE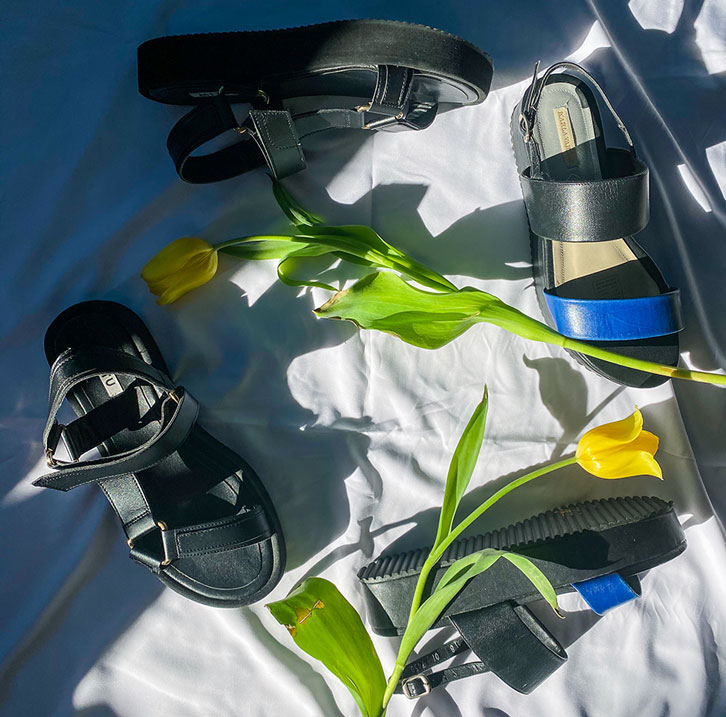 Sign Up for Our Newsletters