Plaid blazer, orange shoes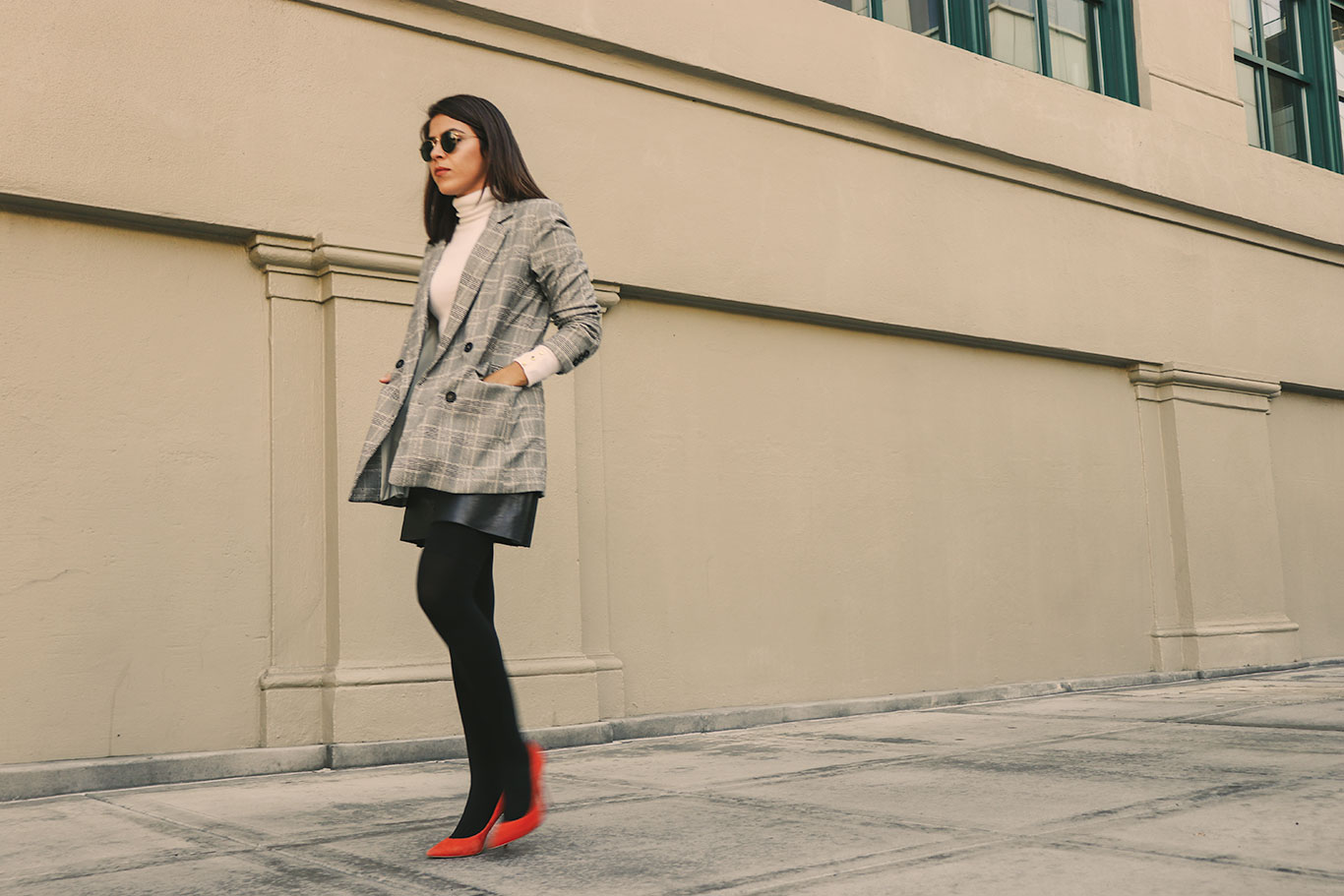 Plaid blazer, orange shoes
Plaid blazer plus orange shoes? Yes honey! as you read it. Capturing the attention in my feet with a POP! of color.  Taking a little inspiration from Balenciaga  like this boots  (on sale).
This is the second look, styling the key piece of the week which is Plaid blazer, —HERE'S the link to yesterday's  post in case you missed it–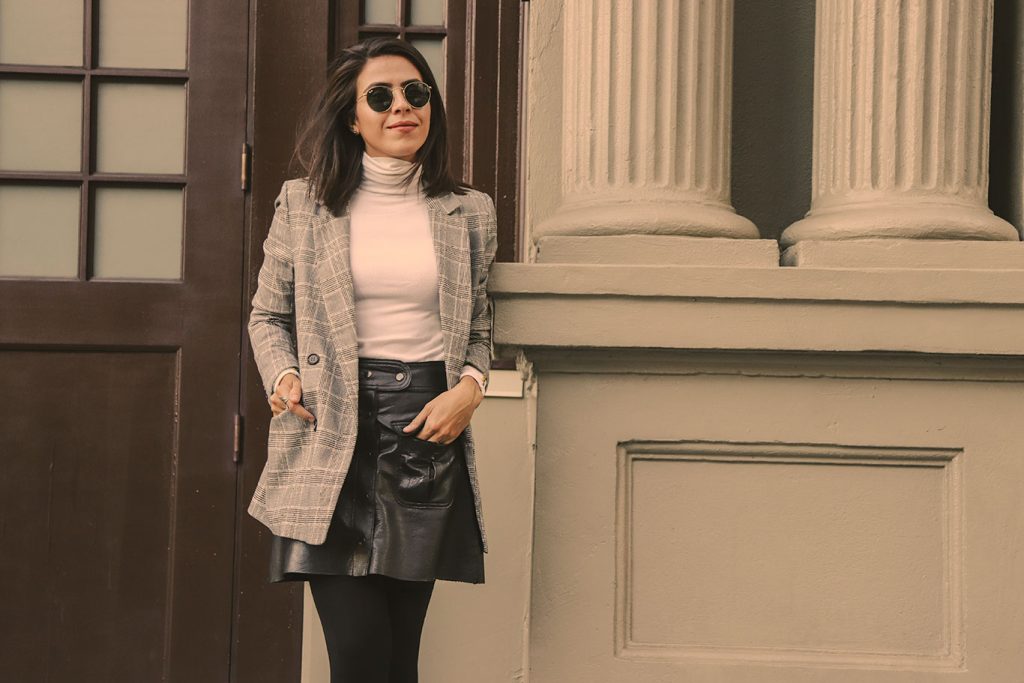 Again, this is one of the  easiest  garments  to stylize this fall especially in these hues.
Black, white, gray blazer.
Darling just get creative and dare to give it your special touch ??
I decided to use wearing a pair of long socks (that looks like tights)  with a skirt in the same color.
In order to balance the silhouette and make the legs look longer. As usual and one of my favorites for fall and winter turtleneck blouses and High-neck bodysuit.
High-neck bodysuit a fall essential.
High-neck bodysuit…I personally think we should all have one of these in our wardrobe. Since we can find them in different materials like cotton-blend, knit, cotton, spandex.
Best part? They never go out of style plus…
Form fitting and flattering.
Can simplify your work life in many ways like when you say… I HAVE NOTHING TO WEAR (type of morning). Just put on your bodysuit a skirt or your favorite jeans and you're ready to go!
Forget about the tuck it in part.
So here you have it, another super simple and different way to stylize your blazer.
(I think by now you already have your blazer for fall, am, I right?)
Wait, Wait!!
If you read up to THIS POINT, I would love to know what you think and which of the two looks styling the plaid blazer you like the most.Also, if you have ideas on how else to wear it, share them with me. ?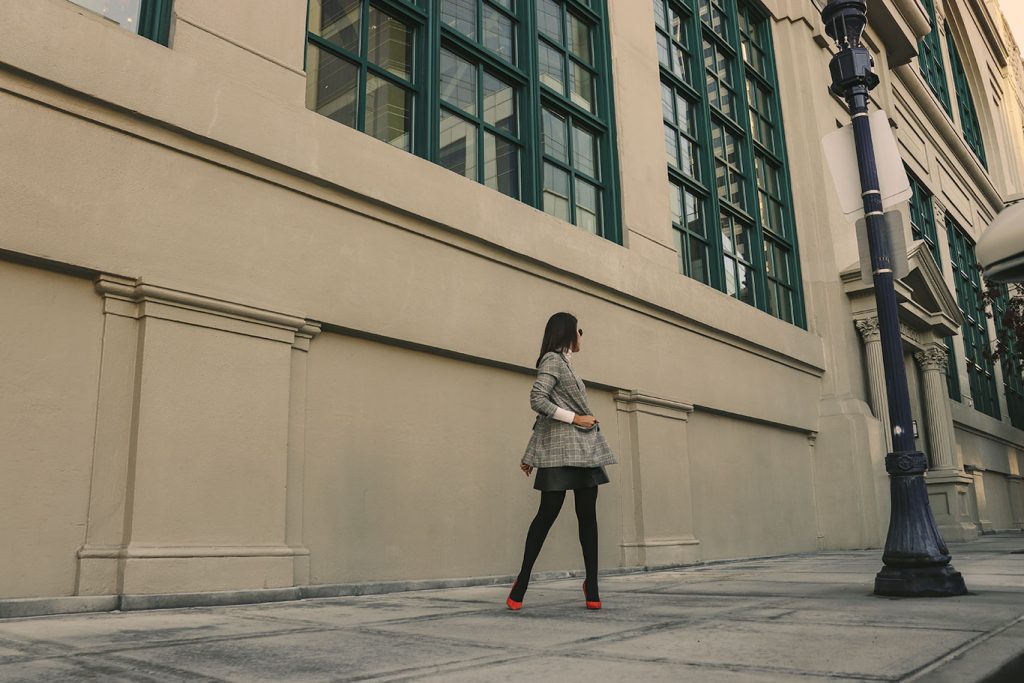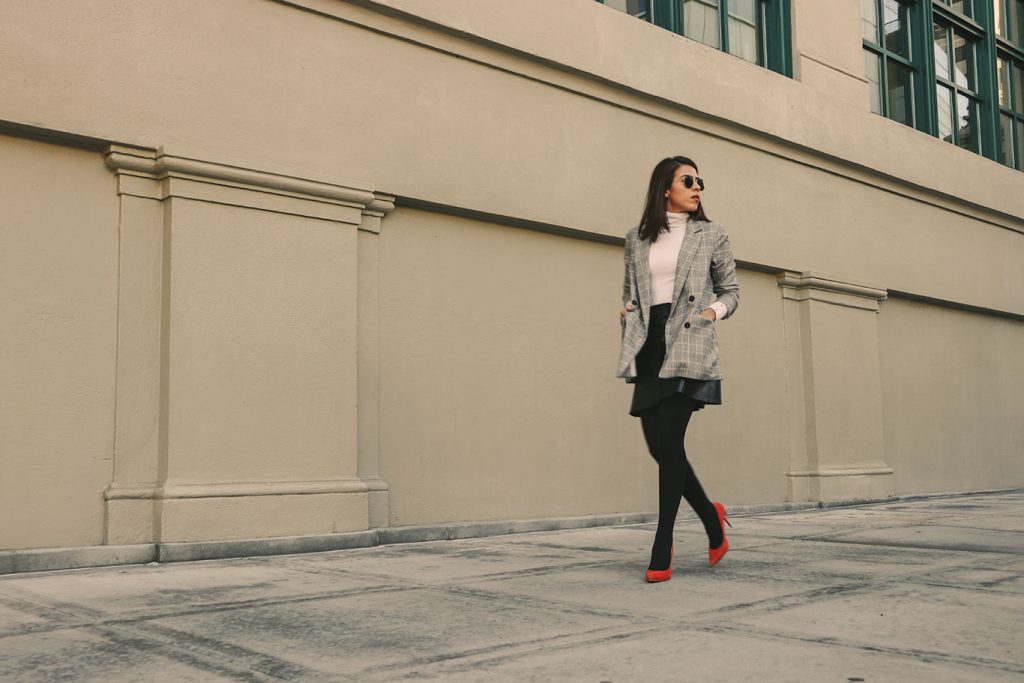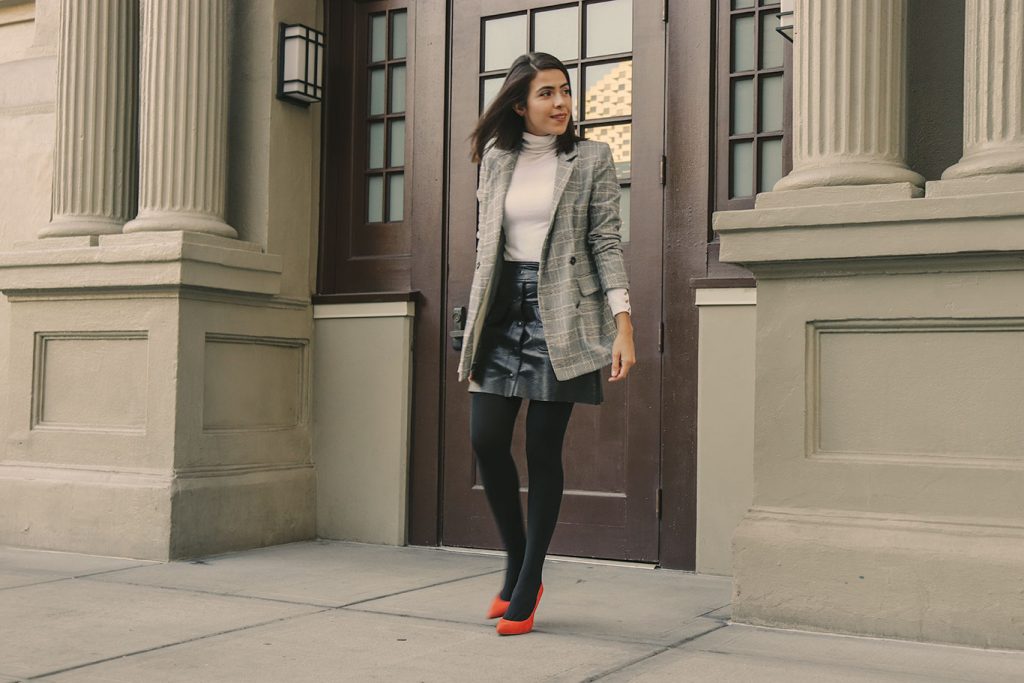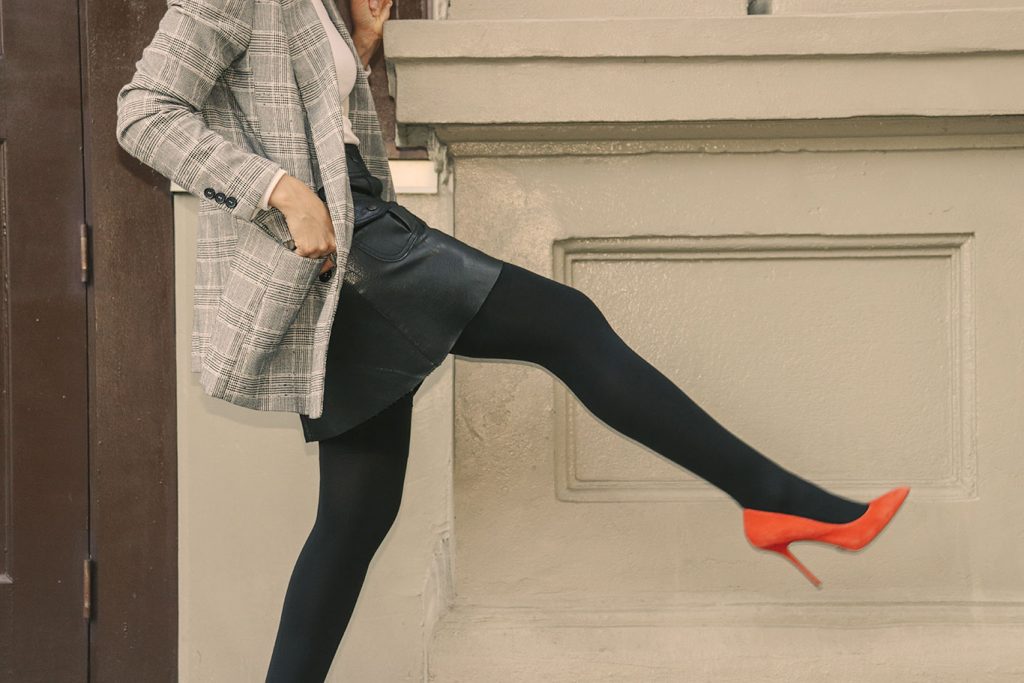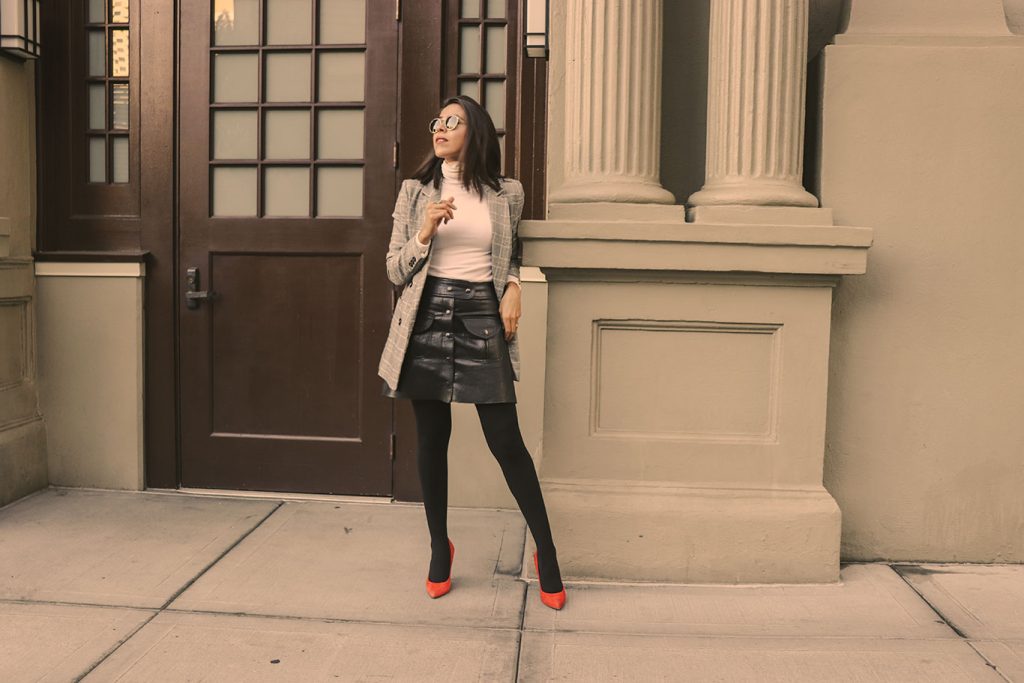 Besos, Karla! 


Sign Up for Our Newsletters