This is why you need a purple piece in your wardrobe for Fall 2017.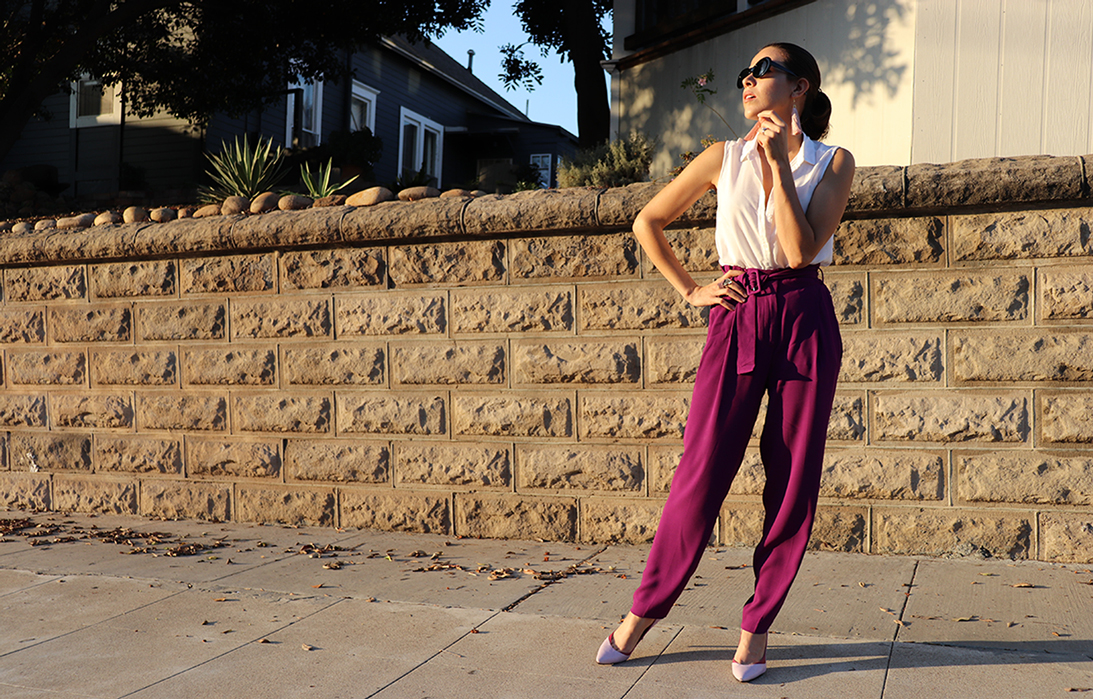 This is why you need a purple piece in your wardrobe for Fall 2017.
One of the things I'm 100% sure of this fall season, is that we will be covered with purple shades. Purple, mauve, violet, plum.
But first things first! Just in case you were wondering, while I was starting to write this blog post, the first thing that comes to mind was: –I know my mom will see these pictures and she'll say " Purple, Karlita's favorite color!" Indeed, purple has been one of my favorite colors since I can remember"
In reality, it never stopped being one of my favorite's. I've been buying purple things continuously without realizing it.
Purple Trend 
Fun fact: This color trend is not only seen in theFashion world, but Purple is the biggest food color trend of 2017. 
So, next time you eat something purple remember this:
"The power of purple goes beyond the vibrant color and often indicates nutrient density and antioxidants,"

Say Whole Foods Market experts.
I wanted to make this small comparison so you can understand it in more in depth. How trends involve different factors of our daily life.
Purple was seen in many of the 2017 fashion weeks. Many designer houses like Hermes, Gucci, Chloé among others make this color one of their main hues.
According to the Color Psychology:
Combines the stability of blue and the energy of red.
Associated with royalty. It symbolizes power, nobility, luxury, and ambition.
Conveys wealth and extravagance.
Associated with wisdom, dignity, independence, creativity, mystery, and magic.
Read more about that here
Could it be true?
Anyway, about….
My Stylosophy Look
Like I said  before,  I've been buying purple clothes without even realizing it.
I bought these purple pants in Florence. As soon I saw them, I knew they had to go with me. Pairing up with a pair of my own shoe designs, –you can buy here— and a bit of white to balance the tone.
Last but not least, love the cut of the pants. Because it narrowed my waist.
So, how you feel about this purple color trend?
?
Karla Vargas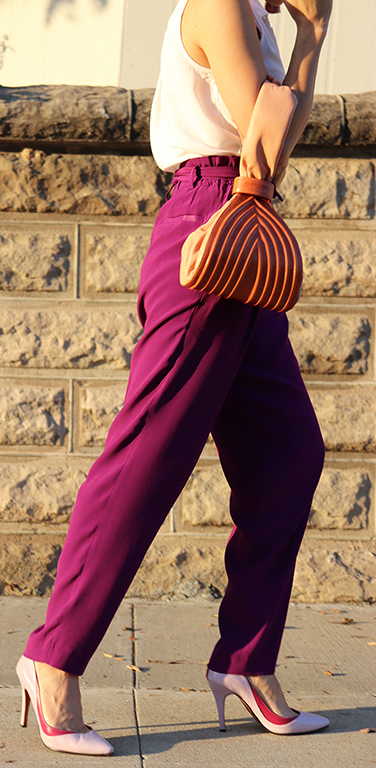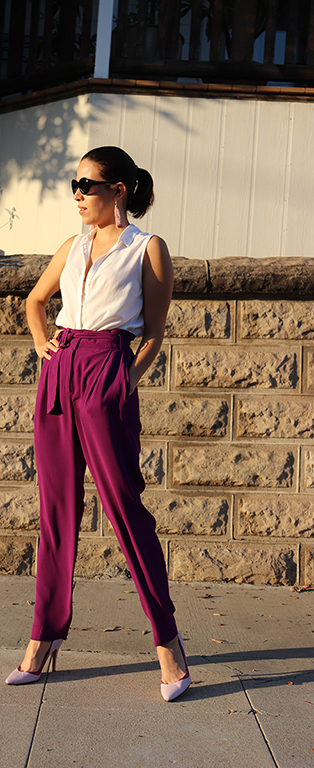 See some glases ispiration HERE