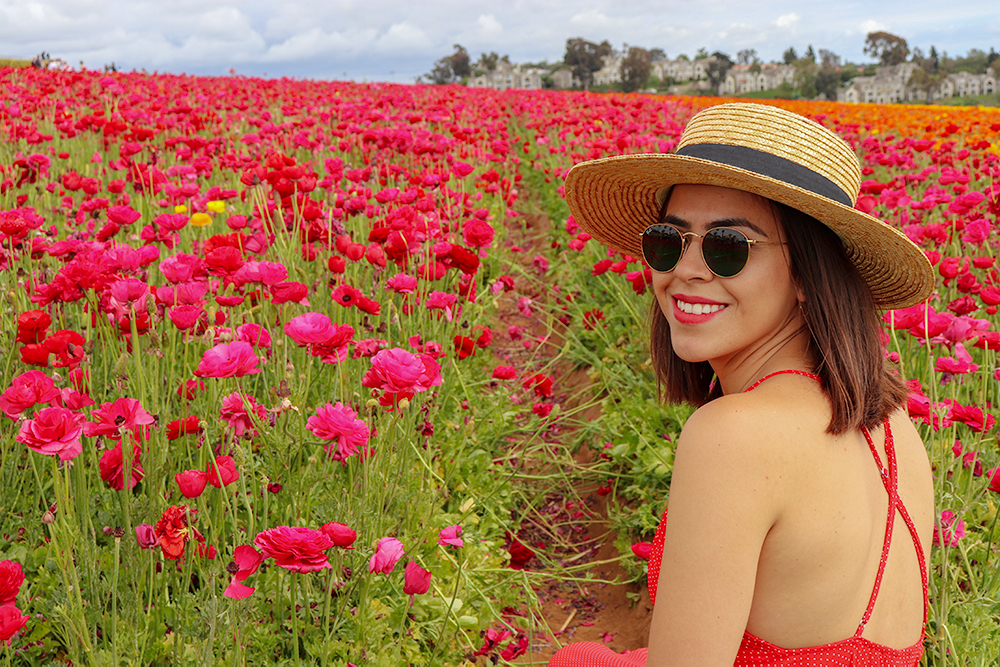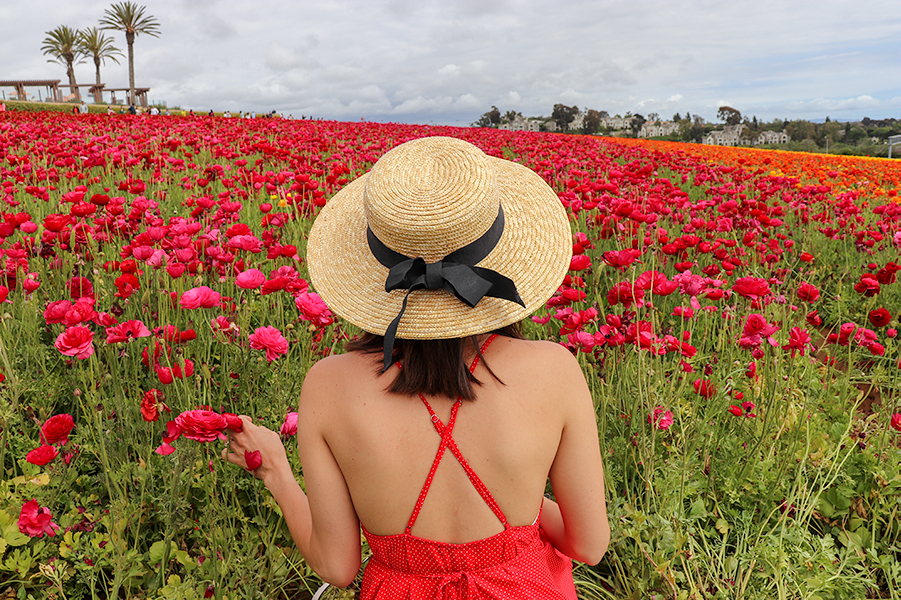 San Diego Flower Fields
I was thinking "something casual" "something that makes me feel pretty and relaxed at the same time"I didn't count that the weather that day was going to be "not to pretty". Of course, that didn't stop us from enjoying the day.
At the end the sun was shining, and I ended up wearing what I wanted. I also wore it this day you can see HERE
I've always wanted to visit The Flower Fields in San Diego. It wasn't until this year that we went.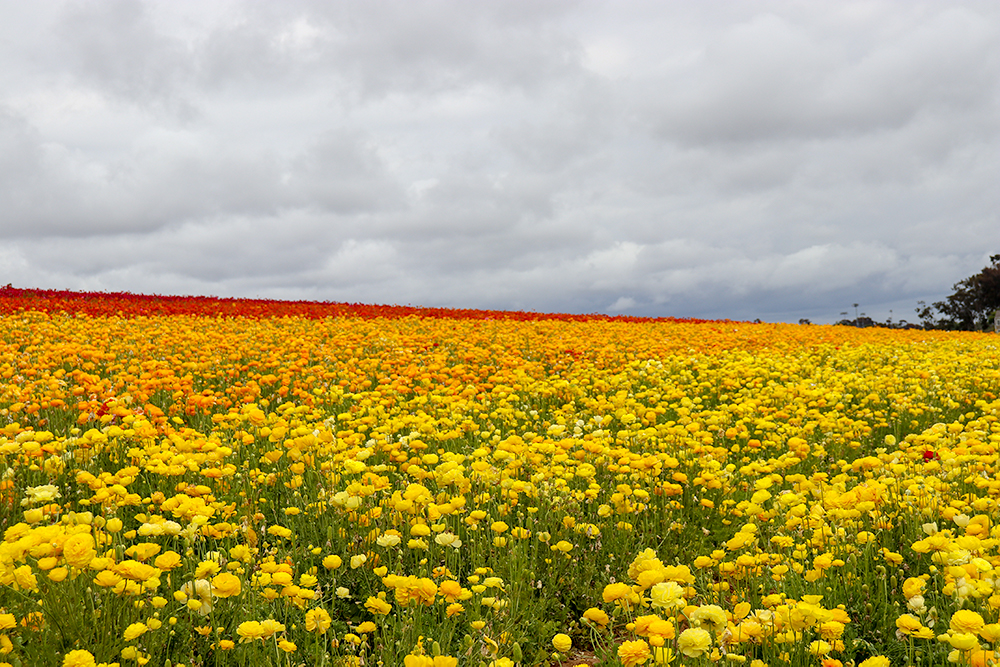 What to expect when you visit, San Diego Flower Fields.
As I expected.
TONS OF PEOPLE making a line for a photo ??‍♀️ (nightmare)
Everything was beautiful, millions of flowers everywhere you turned your head.
All the girls with super cute outfits (ready to take THE PICTURE)
People passing the green ribbon in order to take the perfect PICTURE (which is obviously forbidden)
Last but not least, Tons of Instagram Husbands and Boyfriends #realtalk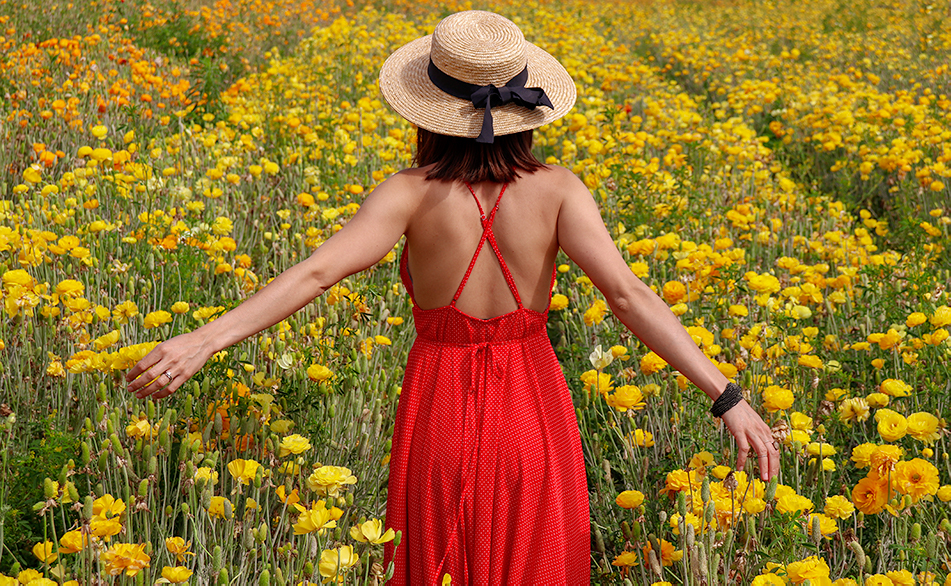 What to do the next time you
Visit the San Diego Flower Fields
If you want avoid the crowd arrive early ( don't forget to take your Instagram Husband ? #jk) like around 8:40 am
I started talking with two girls (it all started because I told them that I love their outfit) They told me YOU CAN DO PICNIC. Perfect to just enjoy the view of the flowers and the ocean.
We spend like 5 hours walking, talking, examining the flowers, taking pictures of course. simply because it was too beautiful to be true.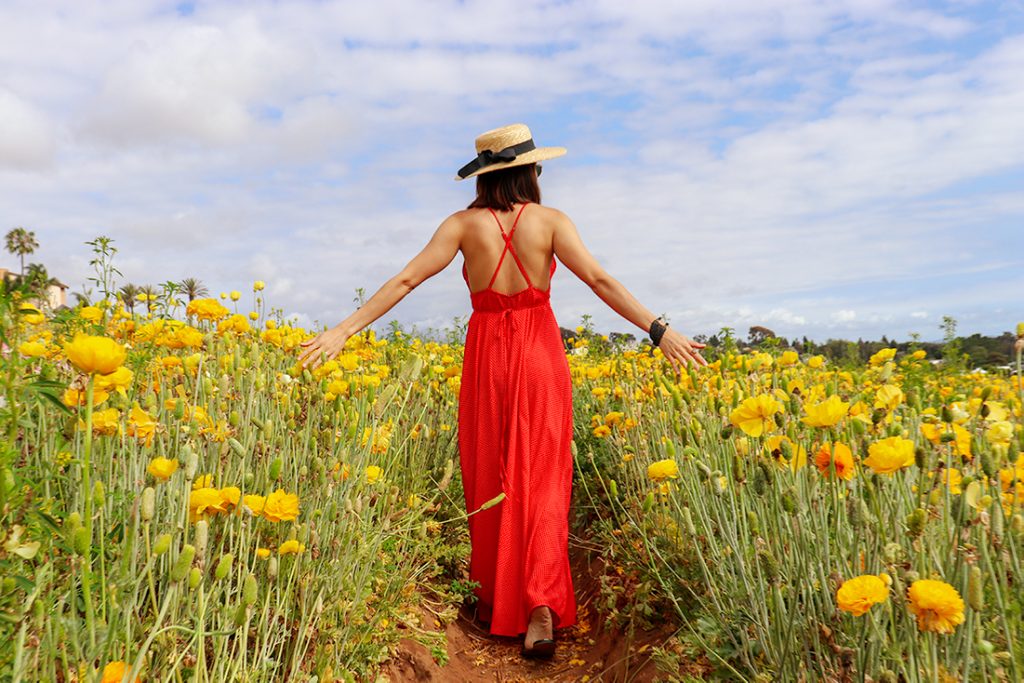 Fact about Carlsbad Flower Fields
The flowers you see today trace their roots to cultivation efforts that began more than 85 years ago when a grower by the name of Luther Gage settled in the area back in the early 1920s. He planted ranunculus seeds in a patch of land in South Oceanside, and those seeds brought forth a business he called "Luther Gage Giant Tecolote Ranunculus bulbs."

Read more HERE
Beautiful, isn't it?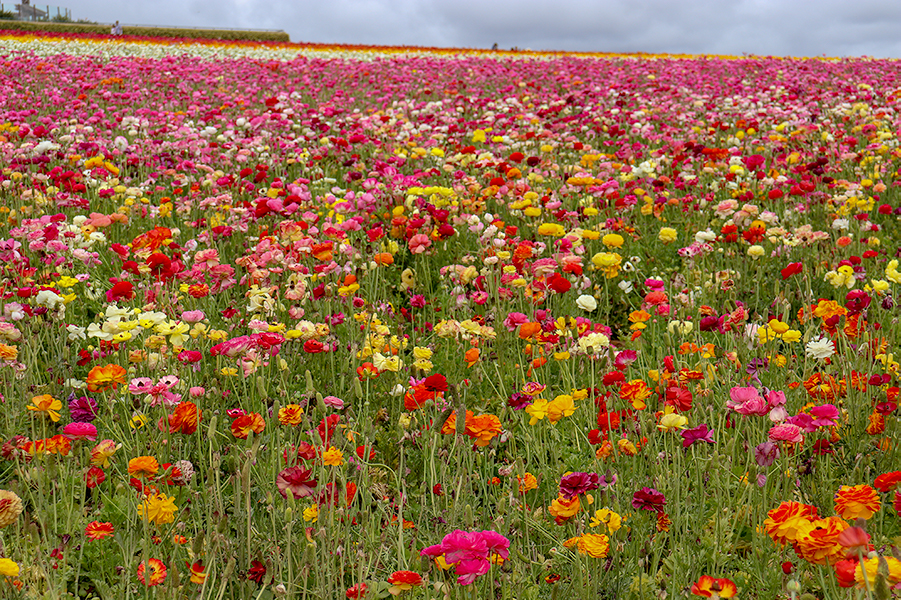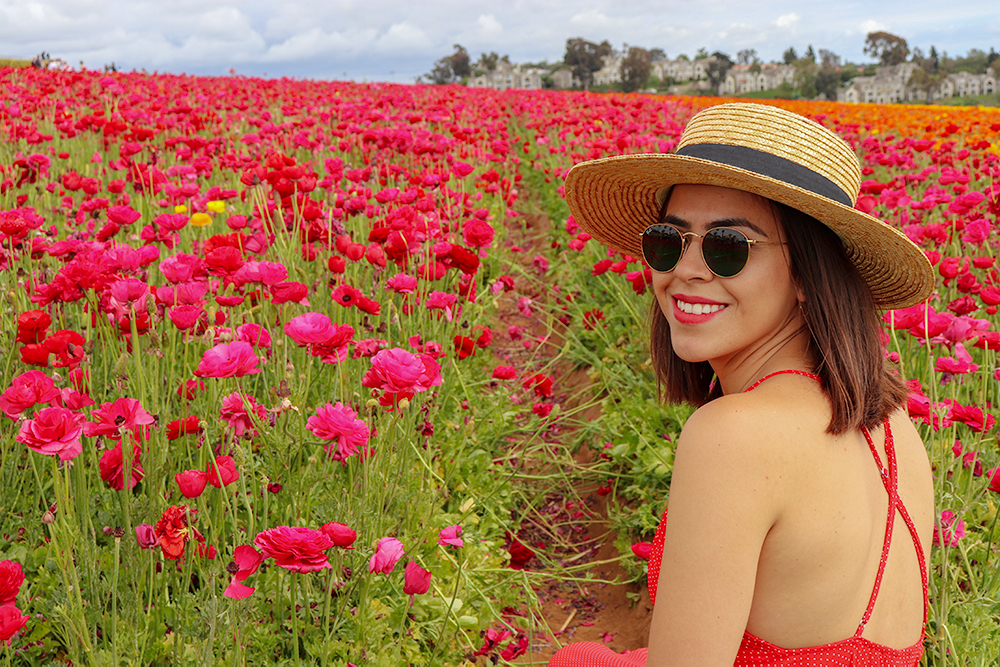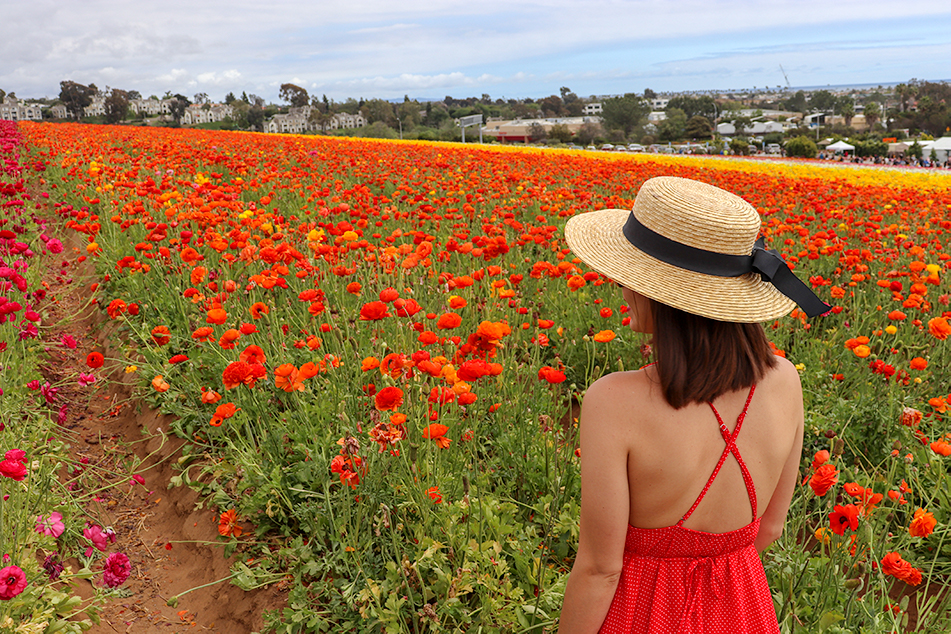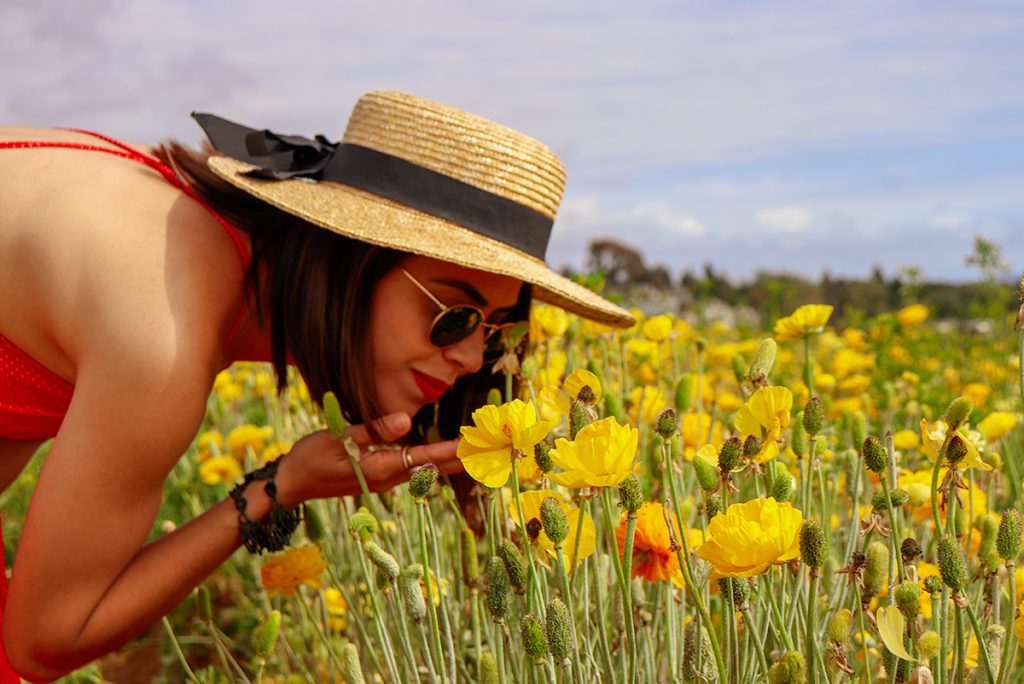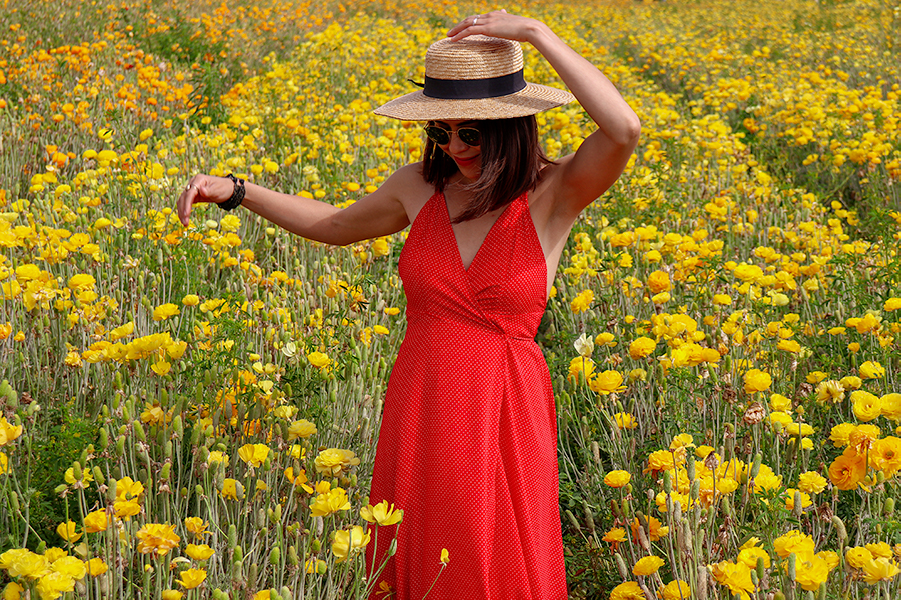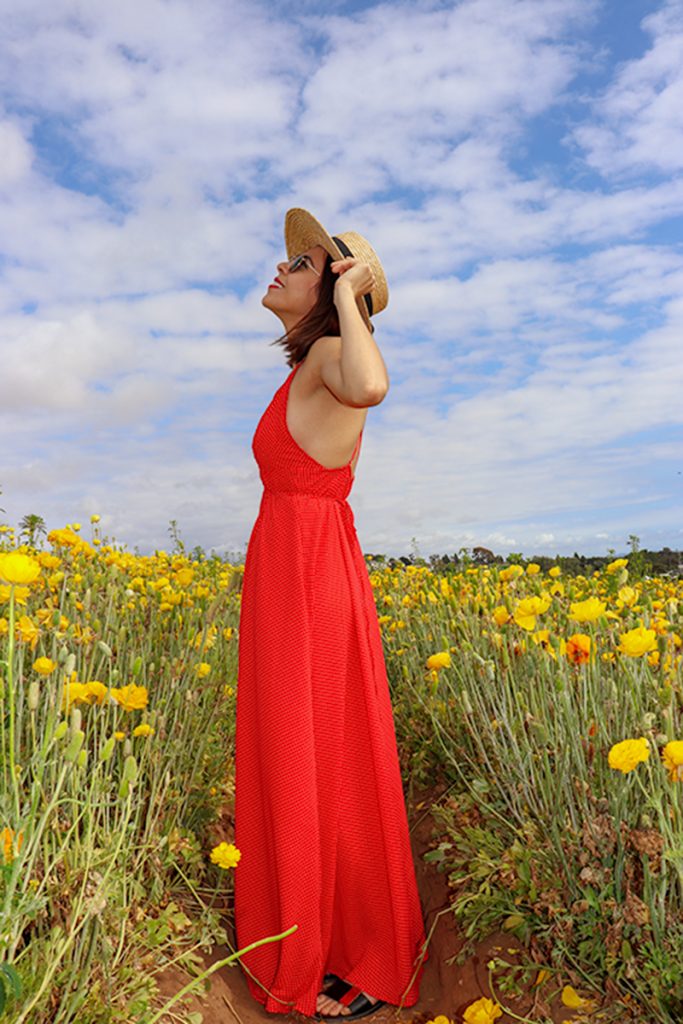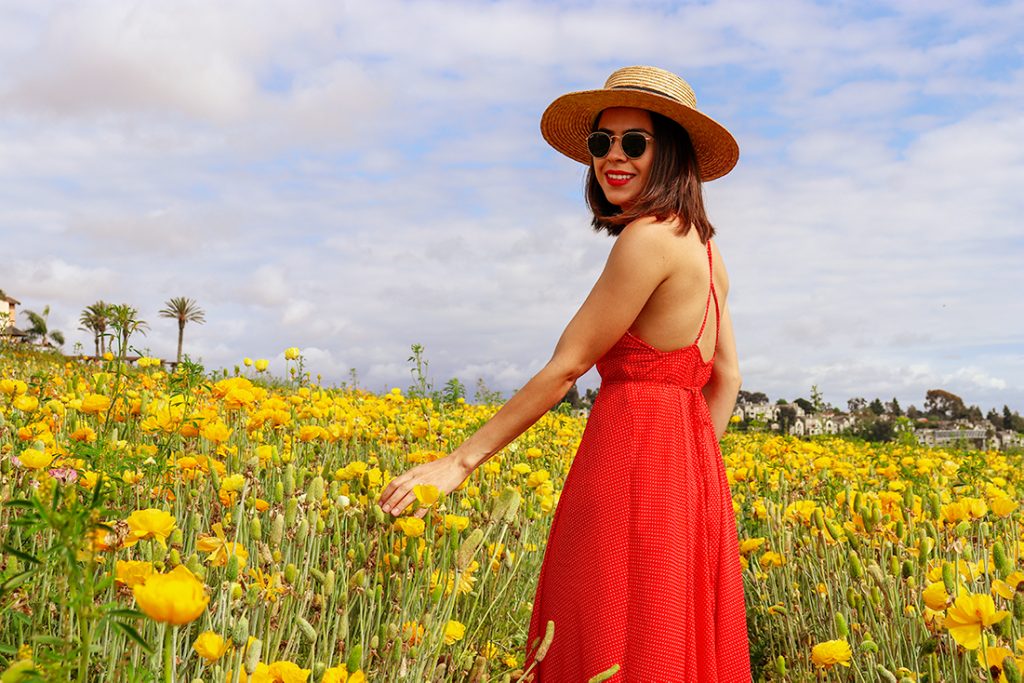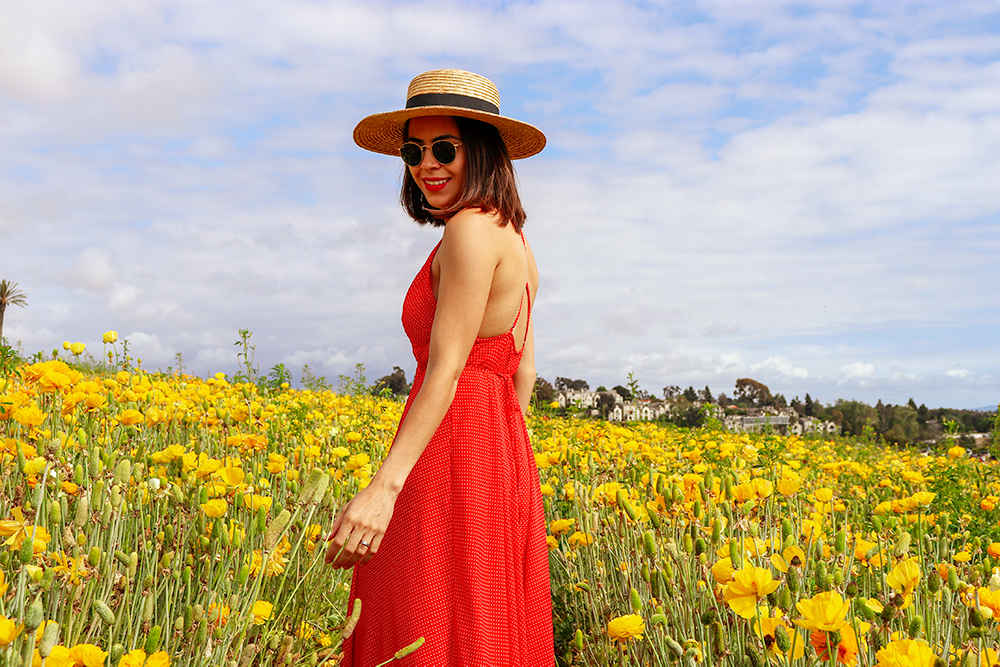 Sign Up for Our Newsletters